Costa Rica: UN Champion of the Earth
Travel Begins at 40 Editor
Posted on 25th Sep 2019
Costa Rica has just received the 2019 Champions of the Earth award, the UN's highest environmental honour, for its role in the protection of nature and its commitment to ambitious policies to combat climate change. The United Nations Environment Programme (UNEP) has recognised Costa Rica in the policy leadership category.
A world leader in sustainability, the Central American country has submitted a detailed plan to decarbonise its economy by 2050, in line with the Paris Climate Agreement and the UN's' Sustainable Development Goals. The plan hopes to provide an example for other countries to curb the deadly emissions causing rapid, disastrous climate change.
Costa Rica's success in placing environmental concerns at the heart of its political and economic policies is evidence that sustainability is both achievable and economically viable.
"Costa Rica has been a pioneer in the protection of peace and nature and sets an example for the region and for the world," says Inger Andersen, Executive Director of the United Nations Environment Programme.
"Climate change demands urgent and transformative action from all of us. With its ambitious plans to decarbonise the economy, Costa Rica is rising to that challenge," she added. "Global emissions are reaching record levels and we must act now to move to cleaner, more resilient economies. Cutting emissions is key and it is thrilling to see Costa Rica take such decisive steps in this direction."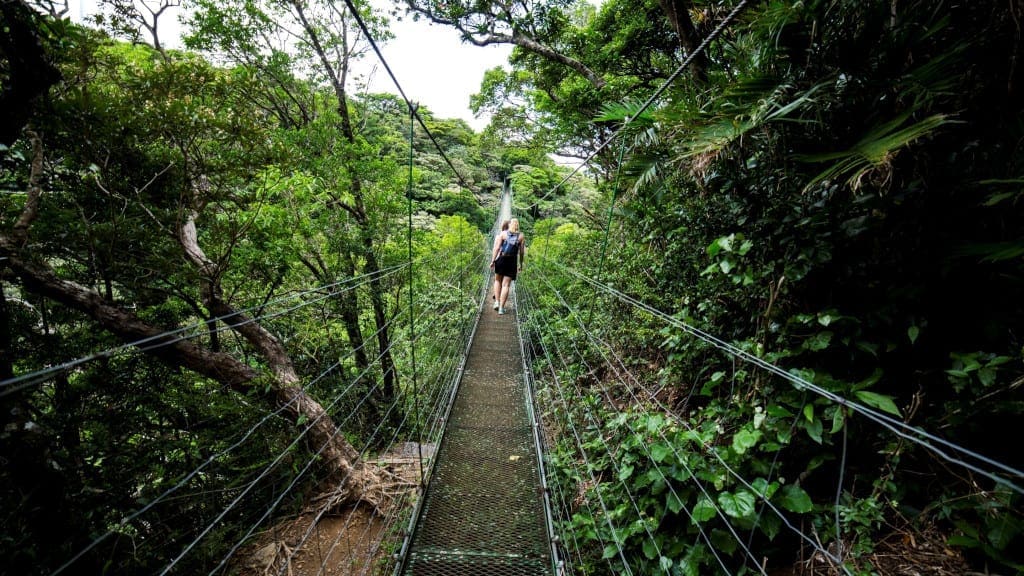 The need for radical global action on climate change will be highlighted at UN Secretary-General António Guterres' Climate Action Summit in New York on 23 September. The Secretary-General has urged world leaders, businesses and civil society to come to the summit with concrete ideas of how they intend to cut emissions by 45% in the next decade and achieve net zero emissions by 2050, in line with the Paris Agreement and the Sustainable Development Goals.
Costa Rica's National Decarbonisation Plan was unveiled in February 2019 and includes bold mid- and long-term targets to reform transport, energy, waste and land use. The aim is to achieve net zero emissions by 2050, meaning the country will produce no more emissions than it can offset through actions such as maintaining and expanding its forests.
Already, more than 95% of Costa Rica's energy is renewable and forest cover stands at more than 50% after painstaking work to reverse decades of deforestation. In 2017, the country ran for a record 300 days solely on renewable power. The aim is to achieve 100% renewable electricity by 2030. Seventy per cent of all buses and taxis are expected to be electric by 2030, with full electrification projected for 2050.
Costa Rica's ground-breaking role in promoting clean technologies and sustainability is all the more remarkable for the fact that the country of around five million people produces only 0.4% of global emissions.
"Receiving the Champions of the Earth award on behalf of Costa Rica, its entire population, the past generations who protected the environment, and future generations fills me with pride and emotion for what Costa Rica has achieved and for what we can continue to do because we can achieve even more. I feel very proud to be Costa Rican," said Costa Rican President, Carlos Alvarado Quesada.
"About 50 years ago, the country began to advance a series of innovative environmental policies because the paradigm of sustainable development is very much in Costa Ricans' DNA. The decarbonisation plan consists of maintaining an upward curve in terms of economic employment growth, and at the same time generating a downward curve in the use of fossil fuels in order to stop polluting. How are we going to achieve that? Through clean public transport; smart and resilient cities; sound waste management; sustainable agriculture and improved logistics," he says.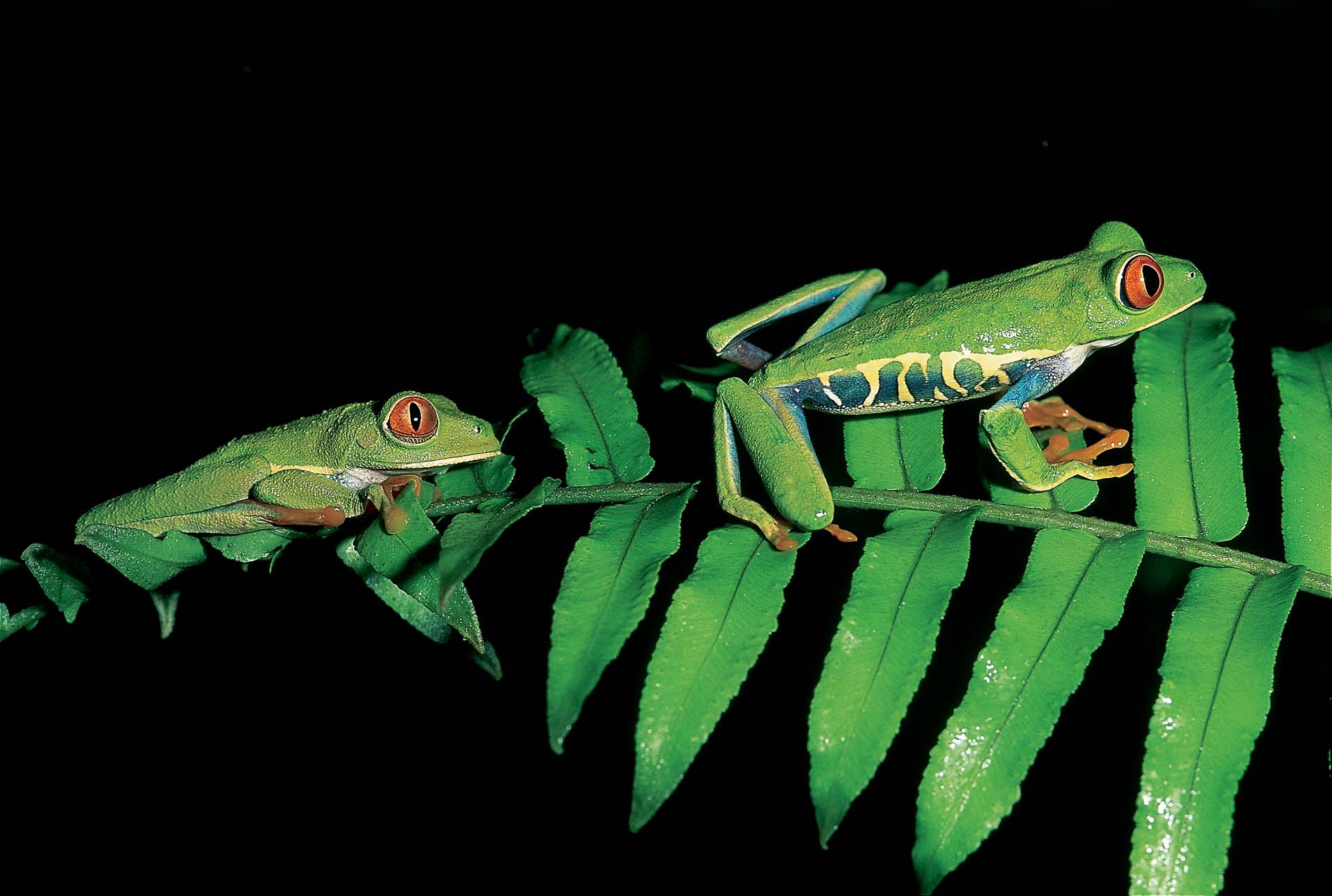 The Champion of the Earth award recognises Costa Rica's sustainability credentials as well as spotlighting the urgent need to find solutions to climate change. Last year, the Intergovernmental Panel on Climate Change found that limiting global warming to 1.5°C would require unprecedented changes to reduce carbon emissions by 45% from 2010 levels by 2030, reaching net zero around 2050.
Champions of the Earth is the UN's flagship global environmental award. It was established by UNEP in 2005 to celebrate outstanding figures whose actions have had a transformative positive impact on the environment. From world leaders to environmental defenders and technology inventors, the awards recognise trailblazers who are working to protect our planet for the next generation.
Costa Rica is among five Champions of the Earth this year. The other categories are entrepreneurial vision; inspiration and action; and science and innovation. The 2019 laureates will be honoured at a gala ceremony in New York on 26th September during the 74th UN General Assembly. Also awarded at the event will be seven environmental trailblazers between the ages of 18 and 30, who will take home the coveted Young Champions of the Earth prize.
Previous laureates from the region include Michelle Bachelet, former president of Chile, for her outstanding leadership in creating marine protected areas and for boosting renewable energy (2017); former Brazilian environment minister Izabella Teixeira for her visionary leadership and key role in reversing deforestation of the Amazon (2013); and Mexican ecologist José Sarukhán Kermez for a lifetime of leadership and innovation in the conservation of biodiversity in Mexico and around the world (2016).
---
For more information about Costa Rica, please visit: www.visitcostarica.com/uk
Travel Begins at 40 Editor
Travel articles, news, special offers, festivals and events from the Travel Begins at 40 Editorial team and our global network of travel industry contributors.