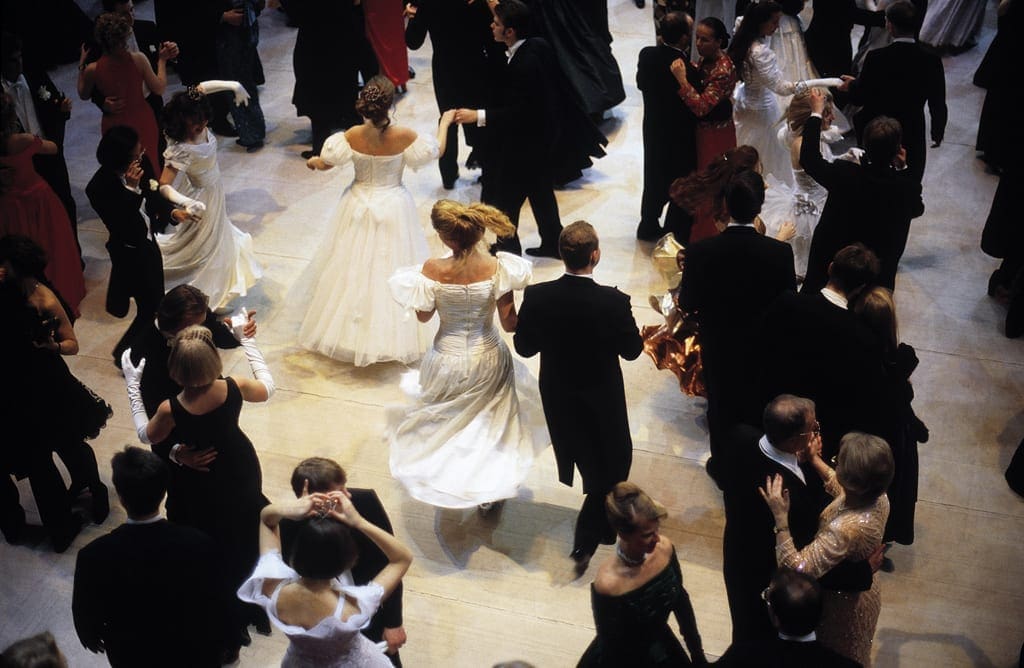 Learn to Surf, Waltz, Trapeze … Be a Cowboy
Mark Bibby Jackson
Posted on 25th Apr 2018
With summer fast approaching, together with our friends Hills Balfour, Travel Begins at 40 has put together a list of top 10 holidays worldwide where travellers can get the most out of their trip by learning a new skill, so whether you want to learn to surf, waltz, trapeze, kayak, blow glass, master the ceviche or even be a cowboy, be inspired this summer.
Learn to dance the waltz in Vienna
The Private Dance Academy offers visitors the opportunity to step into the world of the Waltz and dance in the very rooms where the Viennese Waltz was born. Guests are given an elegant introduction to the 200 year-old tradition of Viennese ball culture in the musical city of Vienna. The Original Viennese Waltz Matinée of the Private Dance Academy provides the opportunity to experience the Viennese Waltz, and learn about the history and tradition of ball culture in the city. Visitors are guided around the impressive floors of delightful city centre palaces such as The Palais am Beethovenplatz by dance masters dressed in authentic Viennese ball attire. Dance classes start at £26. www.vienna.info
Learn to be a cowboy in Scottsdale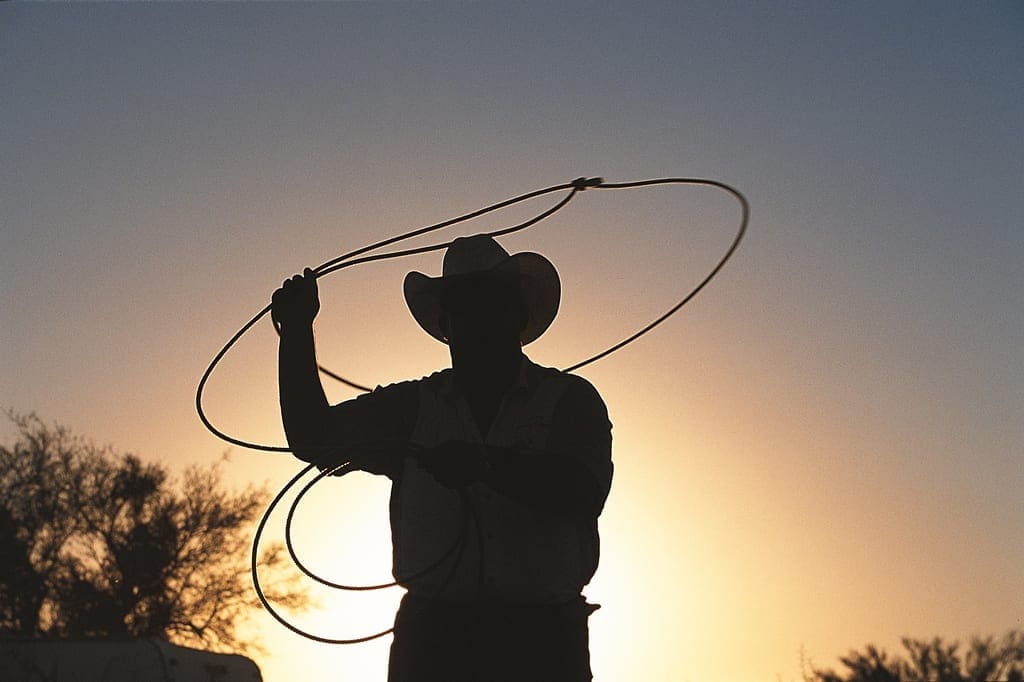 Scottsdale invites visitors to discover their inner cowboy as they step into cowboy boots at the Arizona Cowboy College, a family owned business located in Scottsdale, Arizona. Beyond the trail rides and resort-style cookouts, this college offers an exclusive first-hand experience of true cowboy life. Courses include two days of comprehensive and rigorous classes about cattle and horsemanship and four days of on-the-range lessons about cutting, branding, inoculating, dehorning and driving cattle. Cattle drives are held on the open range, where eating and sleeping takes place under starry, moonlit skies. All equipment, food and horses are provided on this week-long course with prices starting at £1,600. www.experiencescottsdale.com
Netflights.com is offering seven nights in Scottsdale staying at the five-star Camelback Inn JW Marriott Resort & Spa. Prices start from £1,199pp including direct flights with Virgin Atlantic from London Heathrow. Based on selected departure dates in July 2018. Book by 30th June 2018. (020 7001 4377, netflights.com)
Learn to make Peruvian ceviche and pisco cocktails in Lima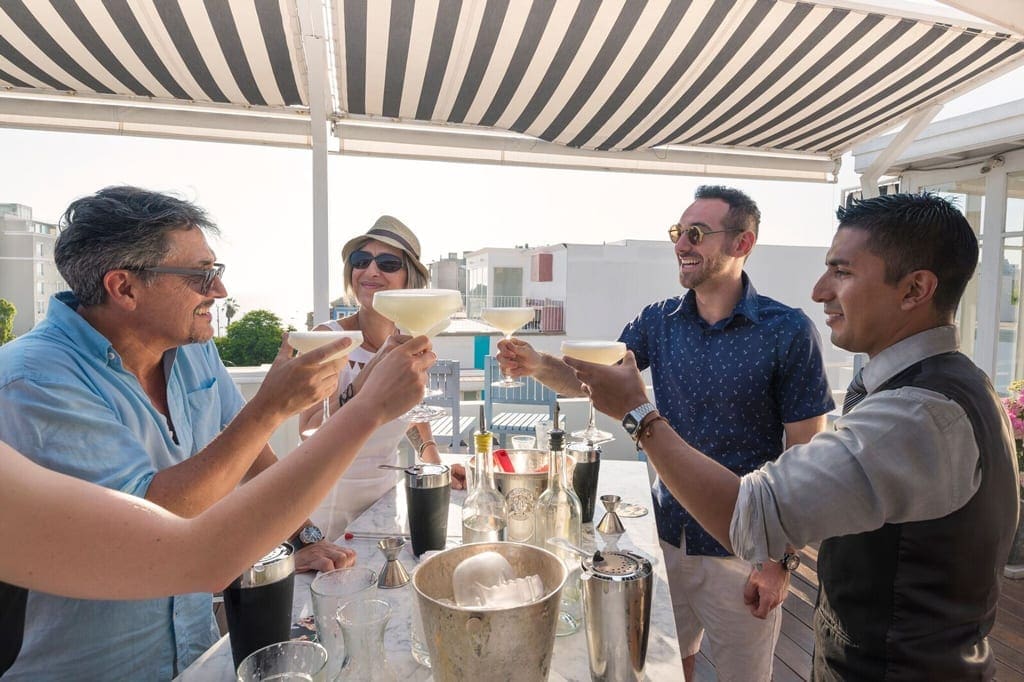 Peruvian cuisine has burst onto the UK dining scene in recent years with its fresh ingredients, exciting flavours and vibrant colours. Acclaimed Peruvian restaurant openings in London, such as LIMA, Andina and Coya have whet the appetite of many Britons, and with British Airways offering direct flights to Lima, Peru's capital city, now is an excellent time to visit and learn how to make Peru's most celebrated dishes in situ! Hotel B (www.hotelb.pe), a boutique luxury property in Lima's bohemian Barranco neighbourhood, recently launched new  gastronomy experiences including a full day exploring the city's foodie hot spots followed by cookery and cocktail classes with the hotel's resident chef. The full day experience takes in a visit to a renowned local coffee shop for tastings and talks and an upscale local market to sample exotic Peruvian fruits. Guests will then return to the hotel to learn how to master ceviche, fresh fish marinated in citrus and chilli with local ingredients including sweet potatoes, avocado and corn, along with other traditional Peruvian dishes. The day is topped off with a pisco sour class to learn how to shake up the nation's favorite cocktail, a tantilising mix of Peruvian pisco (grape brandy), lime juice, syrup, ice, egg white, and Angostura bitters. Hotel B's full day class costs £161, a half day class is £61 and the stand-alone cocktail class is from £46. www.peru.travel
Learn to deep sea fish like Hemingway with Heritage Hotels, Kenya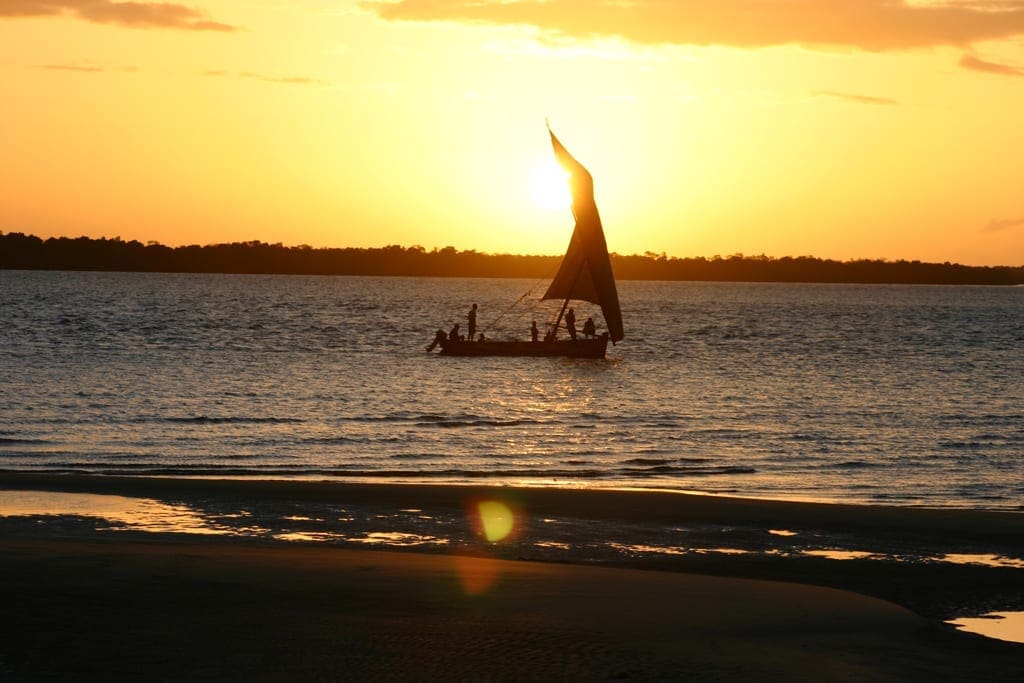 One of Kenya's leading safari companies, Heritage Hotels, features two properties on Kenya's Indian Ocean coastline, Voyager Beach Resort in Mombasa and Kipungani Explorer on Lamu island, from which guests can explore the reefs of Kinyika and Manda Toto and learn to deep sea fish. Legendary American writer, Ernest Hemingway, first visited Kenya in 1933. He travelled to Malindi in 1934 when there was just one beach hotel in the seaside town and with two weeks in hand before sailing from Mombasa, Hemingway set out in an old boat named 'Xanadu' to try his hand at deep sea fishing where he battled with the conditions and soon developed a passion for the sport that never left him. Today, visitors staying with Heritage Hotels can catch a variety of fish on a deep sea fishing trip on Kenya's coast including Dorado, Kingfish and Giant Trevally which are regularly caught as well as learning trickier techniques to catch Blue Marlin or even Shark! Heritage Hotels also offers a range of water sports from water-skiing on the clear waters to kayaking in the sheltered Kipungani channel. www.heritage-eastafrica.com
Netflights.com is offering three nights in Kenya staying at the 3*+ Voyager Beach Resort on an all-inclusive basis. Price starts from £899pp including flights with Kenya Airways from London Heathrow based on selected dates in June and July 2018. Book by 30th June 2018. (020 7001 4377, netflights.com)
Learn to blow glass in Greater Fort Lauderdale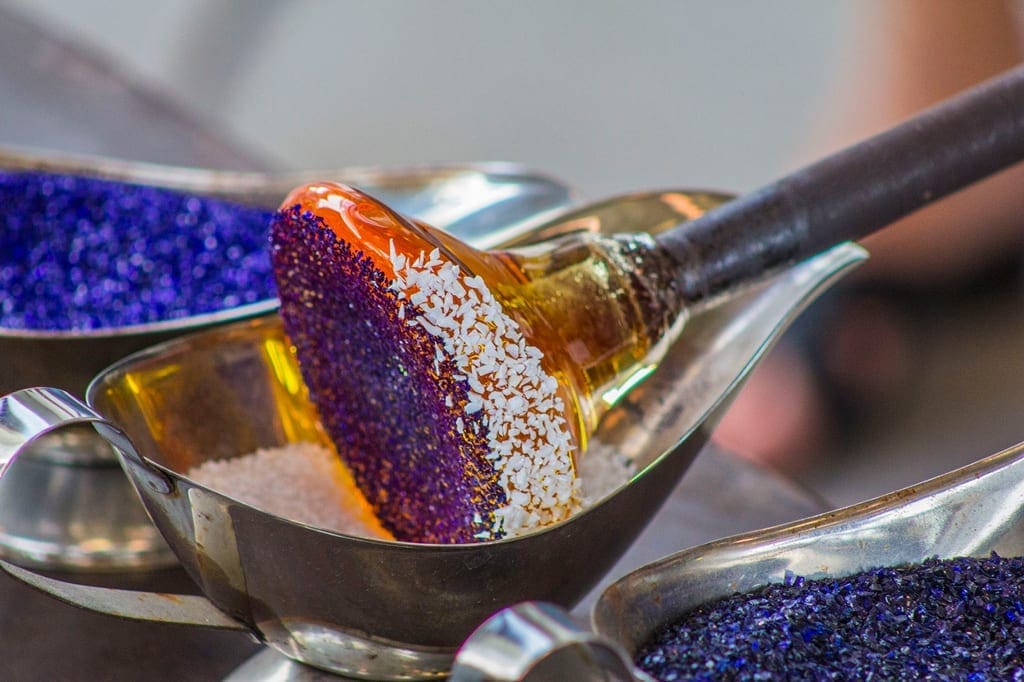 Guests are invited to experience an unparalleled hands-on glass-making lesson at the iconic Greater Fort Lauderdale's Hollywood HOT Glass Class. The signature programme is designed to bring the experience of glass blowing to the South Florida community in the most hands-on way imaginable. Walk-in, sign-up, and work one-on-one with the expert glass artists to make an inimitable piece of glass art to keep forever. Artists offer expertise to guests in order to help create a rare and fun piece of artwork in the beautiful studios, from small bowls to large vases. Sessions start at £64 depending on the size of the product. www.hellosunny.org
Learn to Trapeze in Las Vegas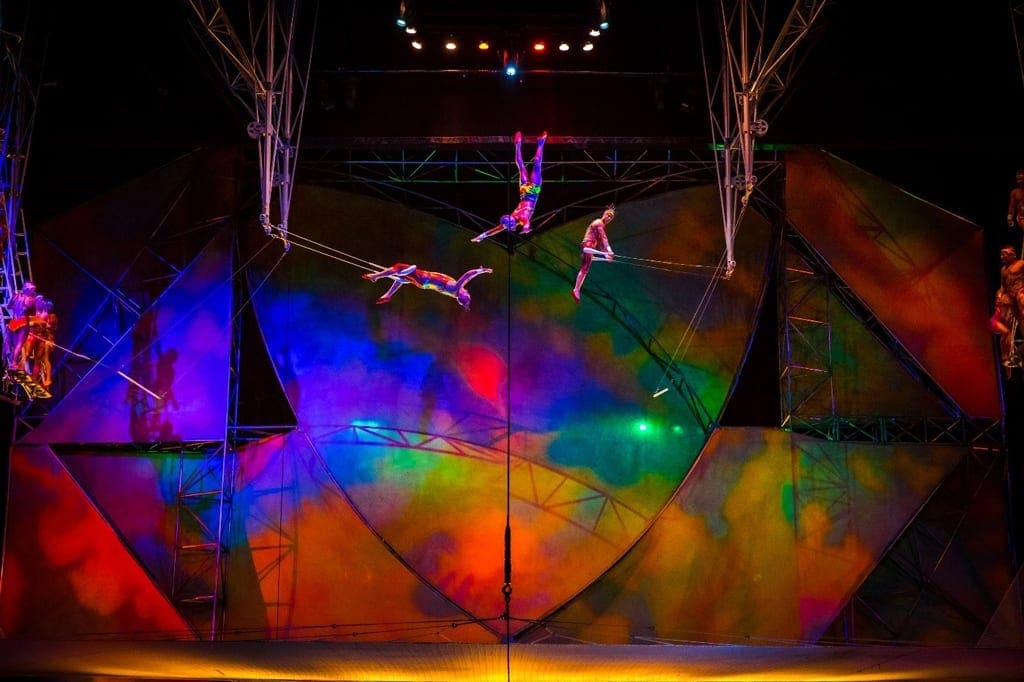 Ever wanted to be just like the amazing Las Vegas Cirque du Soleil performers? Why not take a lesson in the art of Trapeze in Las Vegas. Each session starts with the basics of hanging by your knees and by the end of the session partakers will attempt to release and catch with one of the professional catchers. Located just 1,000 feet from the Strip, the view from the platform is unbeatable. The early evening sessions leave plenty of time for visitors to enjoy an exciting night at the Cirque Du Soleil afterwards to see how the pros do it. www.visitlasvegas.com / www.cirquedusoleil.com / www.trapezelasvegas.com
Netflights.com is offering three nights in Las Vegas staying at the 5* The Venetian Resort Hotel and Casino on a bed and breakfast* basis. Prices start from £699pp including flights from London Heathrow. Based on selected dates in June 2018. Book by 20th June 2018. *Breakfast is a grab and go which includes a croissant & tea/coffee (0207 001 4377, netflights.com)
Learn to kite surf in Mauritius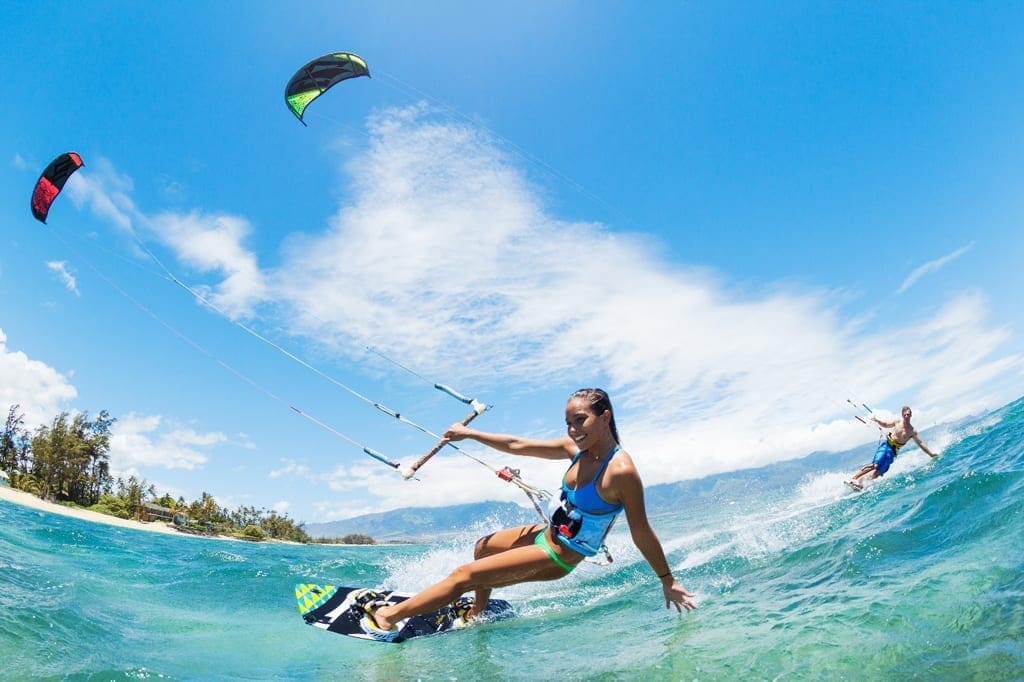 Mauritius has long been known for its crystal clear Indian Ocean waters offering ideal conditions for an array of watersports.  The calmer waters of Kite Lagoon on the western side of Le Morne peninsula in Mauritius are perfect for those looking to try kite surfing for the first time. For the more experienced kite surfers, regular 'One Eye' on Le Morne Peninsula is widely known as one of the best kite-surfing spots on earth and is a regular fixture on the annual Kite Surfing Pro World Champion Tour. www.lemornekiteschool.com / www.toursim-marutitius.mu
Netflights.com is offering seven nights in Mauritius staying at the 3*+ Veranda Grand Baie Hotel and Spa on an all-inclusive basis. Prices start from £1,099pp and include flights from London Gatwick. Save up to £400 per couple. Based on selected dates in June 2018. Book by 20th June 2018 (0207 001 4377, netflights.com)
---
If Mauritius is a bit too far, why not learn to kite surf a bit closer to home.
---
Learn to surf in Queensland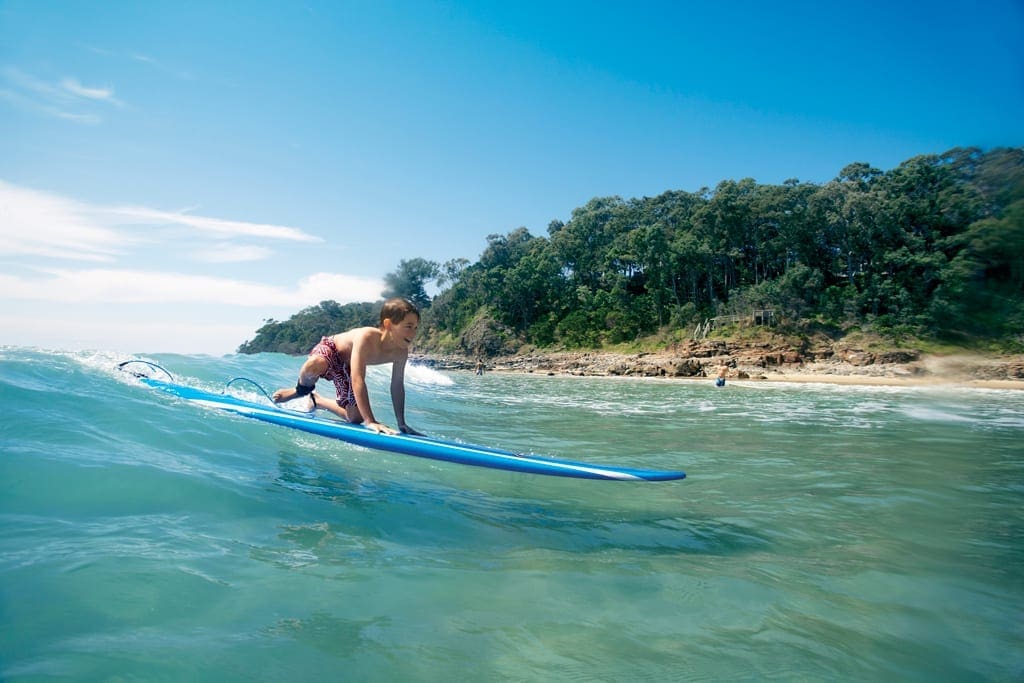 Queensland is synonymous with surfing and is home to Noosa, one of the best places in the world to learn to surf. Located on the Sunshine Coast, Noosa is blessed with picture-perfect beaches and coveted surf spots. Protected by Laguna Bay, the waters off the coast offer year-round gentle waves, perfect for teaching children and families one of Australia's most famous sports. Merrick's Noosa Learn to Surf school, one of the country's most prestigious, offers a number of different surfing programmes suitable for ages seven and above. Their unique and patented 1-2-3 method is a world-first and guarantees that learners will stand during their first lesson. Noosa Learn to Surf offers daily group classes as well as private classes, there's also the option to do 3-5 day comprehensive surfing courses. www.queensland.com
---
Pictures can be misleading, you are never too old to learn to surf, as Mike East is testament to.
---
Learn to kayak or canoe in Ontario, Canada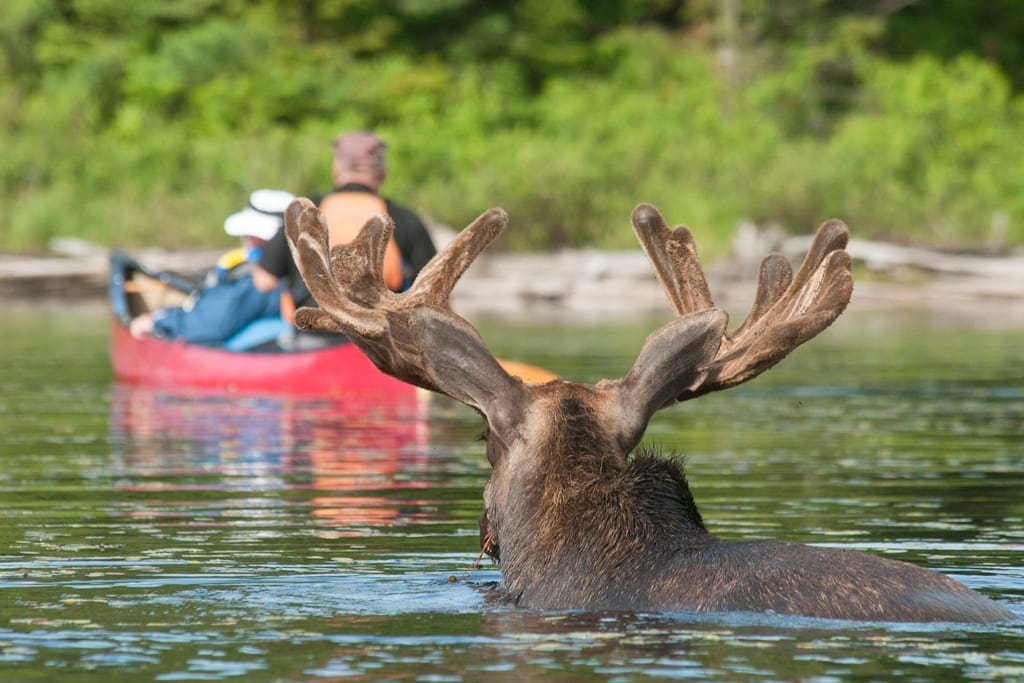 Those who love the great outdoors can indulge in one of Canada's greatest pastimes this summer as they embark on a white-water paddling tour with the Madawaska Kanu Centre. Just two-and-a-half hours from Ottawa, families can learn to navigate the river together and enjoy the great Ontario wilderness. There's the option to either kayak or canoe, and the family programmes are suitable for all levels. Alternatively, Ontario Parks, which are celebrating their 125th anniversary this year, offer unparalleled paddling opportunities with a number of local outfitters. In Algonquin Provincial Park, a three-hour exploratory round trip from Canoe Lake to the base of the stunning Ragged Falls, can be easily arranged by one of the outfitters. The Outfitter also offers a half day canoe trip to Hail Storm Creek, where visitors have an opportunity to spot iconic Canadian wildlife including moose. www.ontariotravel.net/uk
Madawaska Kanu Centre's family weekends run from 7-8th July, 28-29th July and 11-12th August 2018; Family Weeks run from 9-13th July, 30th July – 3rd August and 13-17th August 2018. Prices start at $725 per person.
Learn to create your own perfume, make chocolate and paint on an Avalon Waterways 'Active Discovery' cruise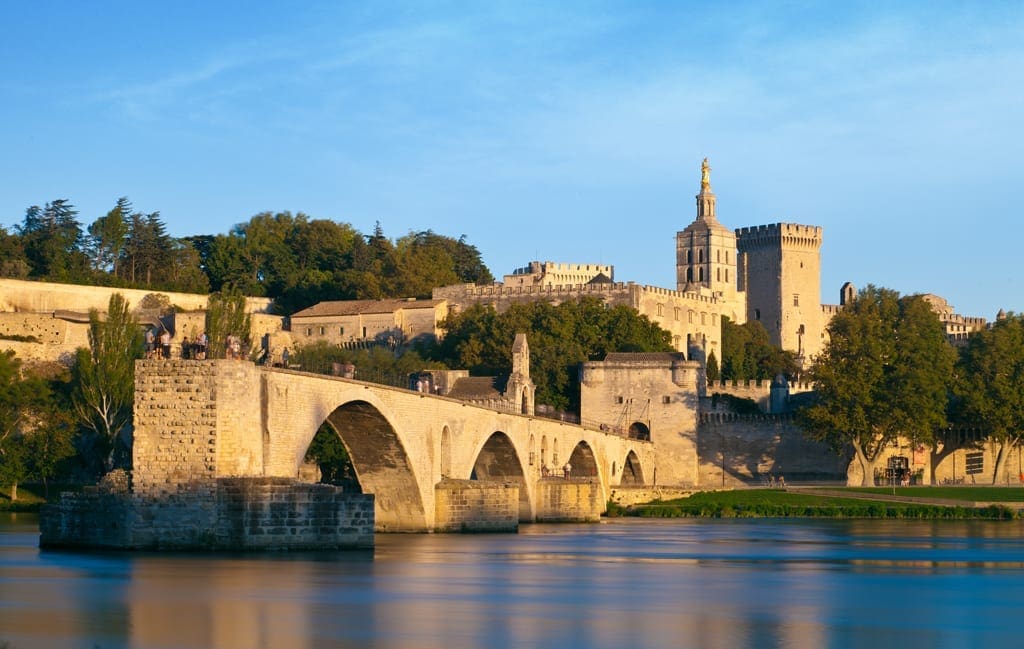 Avalon Waterways, one of the fastest growing luxury river cruise brands in the world, has extended its 'Active Discovery' programme from two rivers (the Rhine and Danube) to three (Rhône) in 2019. The collection invites guests to discover the region in their own way with a range of engaging and active excursions. On the new eight-day 'Active Discovery on the Rhône' cruise, passengers can learn to create and design their own perfume at the Museé des Aromes in Avignon. The museum offers a guided tour where guests can learn about core ingredients for making perfume such as aromatic herbs and essential oils that have been crafted for generations, whilst learning traditional practices and honing their skills to produce their own scent with the help of the museum's experts.  The itinerary also includes a tour of the Valrhona factory where guests can make their own chocolate bar, and a paddle down the Gorges de l'Ardéche in a canoe, as well as a lesson in aquaculture with a visit to an oyster farm. Budding artists will also want to take advantage of the included painting workshop in Arles where they will learn the style and techniques of Vincent van Gogh and create their own painting in the style of the classic master who took inspiration from the Provence light and regional landscapes. www.avaloncruises.co.uk/cruise-types/
Avalon Waterways offers the eight-day 'Active Discovery on the Rhône' cruise with accommodation and full-board dining from £2,838 per person departing on 14th May 2019. Price includes international flights from London Gatwick, complimentary Wi-Fi, gratuities, shore excursions at every port of call led by Certified Local Guides and VIP home pick-up. (0800 668 1843, www.avaloncruises.co.uk)
Mark Bibby Jackson
Before setting up Travel Begins at 40, Mark was the publisher of AsiaLIFE Cambodia and a freelance travel writer. When he is not packing and unpacking his travelling bag, Mark writes novels, including To Cook A Spider and Peppered Justice. He loves walking, eating, beer, isolation and arthouse movies, as well as talking to strangers on planes, buses and trains.