Trains vs Planes: Carbon Emissions Split in Figures
Johan Smits
Posted on 30th Sep 2019
With the recent Global Climate Strike Week that saw six million people participating in climate crisis protests all over the world, the International Currency Exchange (ICE) has published some up-to-date figures on the trains vs planes carbon emissions split, as well as a few tips on how to travel more sustainably.
According to ICE's head of UK Louis Bridger, today's tourism industry – where virtually the entire globe has become within reach of travellers – creates knock-on effects and pressure on the sustainability of our planet and its local communities and environments.
"It is important that we are all made more aware of the impacts our lifestyles have on the planet and holidays shouldn't be the exception," he says.
Bridger singles out air travel as one of the fastest growing problems in this respect, and points to the growing 'flygskam' or the No-Fly movement as evidence of an increasing interest in alternative ways of travelling, in particular train travel. With a recent The Guardian article citing a UK Department for Transport survey that reveals only 1% of English residents are responsible for nearly a fifth of all overseas flights, there are growing calls for a frequent flyer levy.
"Travelling abroad doesn't have to literally cost us the earth, there are ways to approach tourism in a more sustainable and conscious way, which doesn't mean we have to stop travelling altogether," Bridger says.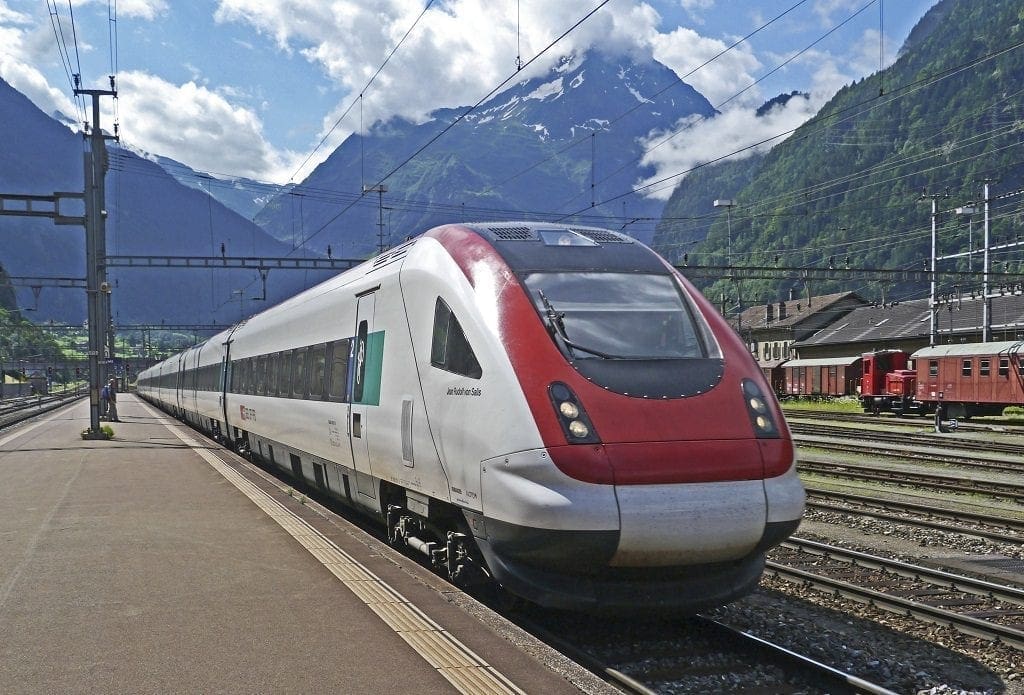 According to a European Environment Agency (EEA) graph, planes can be 20 times worse than trains per transport kilometre, and opting to take the train instead of a plane is one of the most effective ways for travellers to reduce their carbon footprint. However, calculating the most environmentally friendly way of travelling can also be quite complex, depending on your destination. Read our article on Climate change and Tourism: Plane, Car, Train or Boat? for a more detailed analysis.
Some trains vs planes carbon emissions examples(*) quoted by ICE:
Carbon dioxide (kilograms)
Journey (one way)
Plane
Train
% difference
London to Paris
122.1
14.9
82%
London to Amsterdam
124.7
15.8
120%
London to Prague
260.8
47.9
90%
London to Copenhagen
157.7
43.2
110%
Planes vs Trains: ICE's tips for more eco-friendly travel:
1. Explore destinations closer to home
With the abundance of cheap flights promoted by the airlines industry, travellers tend to overlook equally exciting holiday destinations closer to home. Reducing your air miles to a minimum not only helps you cut your carbon footprint but can also reduce travel costs. Examples cited by ICE include a long weekend in a Eurostar destination such as Belgium, and a day trip to Dublin.
2. Explore alternative options for transport
When planning to book a short haul or internal flight, consider taking instead a bus or train which significantly reduces your carbon footprint – not to mention the stress of having to check in and out of airports.
3. Avoid taking indirect flights
With most of a plane's carbon emissions produced during take-off and landing, a non-stop flight is less polluting than flights with stop-overs.
4. Travel light
The more weight a plane has to transport, the more carbon emissions it produces, so travel light.
5. Consume local
When eating and drinking, opt for local, non-imported ingredients. It not only helps you being kinder to the environment, trying out locally brewed beer or discovering local food is also a key part of your travel experience – and will probably taste better too.
---
*calculations made on 20 September 2019 on Eco Passenger
Johan Smits
Freelance writer, translator, web content developer, author of the novel Phnom Penh Express and Tommy, a short story. Loves trying out local brews, avoids noise. Chronically indecisive about where to lay down his hat. Shortlisted AITO Travel Writer of the Year 2018.