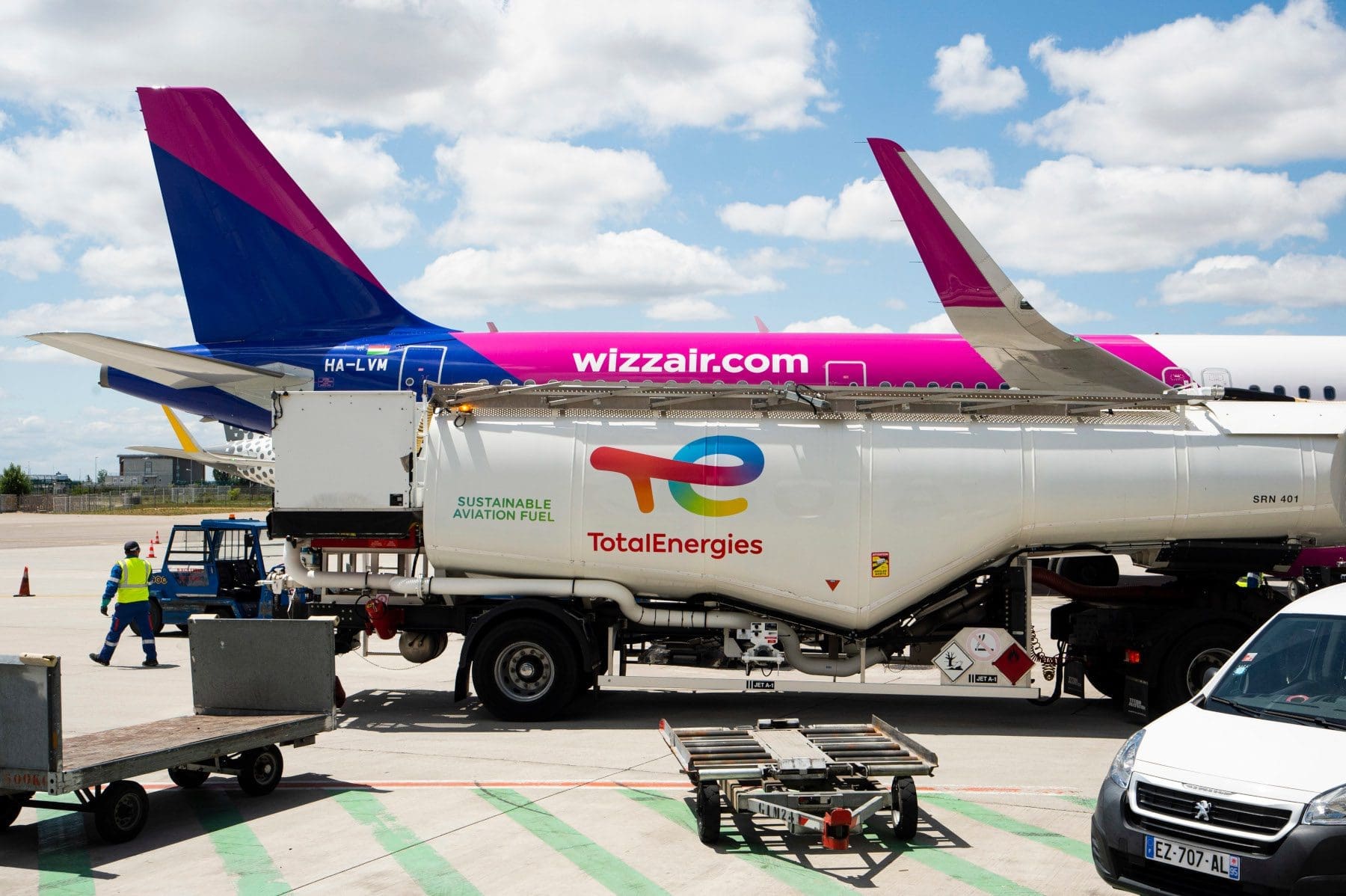 Wizz Air Flies First Green Demonstration Flight
Travel Begins at 40 Editor
Posted on 4th Jul 2022
Wizz Air, Europe's fastest growing airline, announces the operation of its first green demonstration flight. On a special route between Henri Coanda International Airport in Bucharest and Lyon-Saint Exupéry Airport, the flight was partially operated using sustainable aviation fuel (SAF) as part of a collective effort of major airlines in advance of the European Union's "Connecting Europe Days 2022" sustainable mobility conference.
The pivotal flight was operated by one of Wizz Air's Airbus A321neo's, and saw the airline take 4.5 tonnes of a SAF fuel blend consisting of 30% pure SAF and 70% Jet A1 fuel. The flight used a 14.2% blend of SAF, which resulted in 12.8% reduction of CO2 emissions. Sustainable aviation fuel (SAF) is a blend of conventional aviation fuel and biojet fuel, made from waste and residue sourced from the circular economy, which can reduce CO2 emissions by up to 90% over its lifecycle.
Wizz Air's young and modern fleet has helped it achieve the current lowest possible emissions per passenger kilometre in Europe. Wizz Air is proud to have one of the youngest fleets in Europe, with an average fleet age of 4.93 years, which will continue to improve with plans to reduce this to 3.6 years by 2024, and even further to 3.2 years by 2026.
Not only was the flight operated using SAF, but there were also green initiatives onboard. During the flight, journalists, influencers, and passengers learned more about Wizz Air's environmental programmes directly from Wizz Air's Chief People and ESG Officer, Johan Eidhagen. The flight's captain also shared details about the airline's existing fuel saving initiatives that contribute to Wizz Air's industry-leading carbon intensity performance.
Wizz Air has been recognised as a leading airline in sustainable travel, continuously improving its sustainability rating over the years. Underpinning its commitment to sustainability and highlighting the main reasons why it is the greenest choice for flying, Wizz Air launched its 'Fly the Greenest' campaign in the beginning of 2022. Most recently, Wizz Air has been recognised as the "Most Sustainable Low-Cost Airline" at the World Finance Sustainability awards 2022. Now in their fourth year, the awards celebrate companies that are putting green values at the forefront of their business operations.
When traveling with Wizz Air, passengers will have a CO2 footprint of only 57.2 grams per kilometre on average (pre-COVID). If this were to be applied across the industry, European CO2 emissions from aviation would reduce by 34%. In addition to its modern fleet, Wizz Air doesn't fly half-empty planes, doesn't have business class seating, and only flies direct routes.
Johan Eidhagen, Chief People and ESG Officer at Wizz Air, said, "Wizz Air is the fastest growing airline in Europe and has an ambitious growth strategy, with plans to expand our fleet and team of dedicated pilots and crew members.
"We strive to continue to deliver affordable travel for all, in the most sustainable way. We operated our first green demonstration flight from Bucharest to Lyon, in anticipation of the EU's "Connecting Europe Days" sustainable mobility conference. This inaugural flight reflects our commitment to a greener future for the aviation sector. I would like to thank all of my colleagues who have been working hard to make Wizz Air one of Europe's most sustainable airlines and all of the passengers that choose to fly the greenest each day!"
---
Iamge: VINCI ©Thierry Perre
Travel Begins at 40 Editor
Travel articles, news, special offers, festivals and events from the Travel Begins at 40 Editorial team and our global network of travel industry contributors.