Discover the Wilderness of Antarctica
Travel Begins at 40 Editor
Posted on 19th May 2019
The frozen wilderness of Antarctica is one of the planet's last remaining natural frontiers. Its hostility, isolation and sweeping beauty command respect – over 14 million square kilometres of harsh, snowy expanse and towering sheets of ice ringed with ocean and providing a wondrous natural habitat for a wide array of wildlife.
As you follow in the footsteps of Shackleton and the Endurance, you'll encounter immense, deafeningly loud colonies of penguin on the pack ice, seabirds clinging precariously to the edges of cliffs, elephant seal and orca doing battle in the freezing waters, and you'll discover just how brilliant white can be.
Abercrombie and Kent has over 25 years of experience in organising successful Antarctic expeditions, negotiating these barren polar wastelands and glacier-carved coves. There's no better way to explore this ridiculously photogenic and endlessly fascinating landscape than one of our unique Antarctica cruise holidays – the perfect blend of luxury, adventure and epic scenery.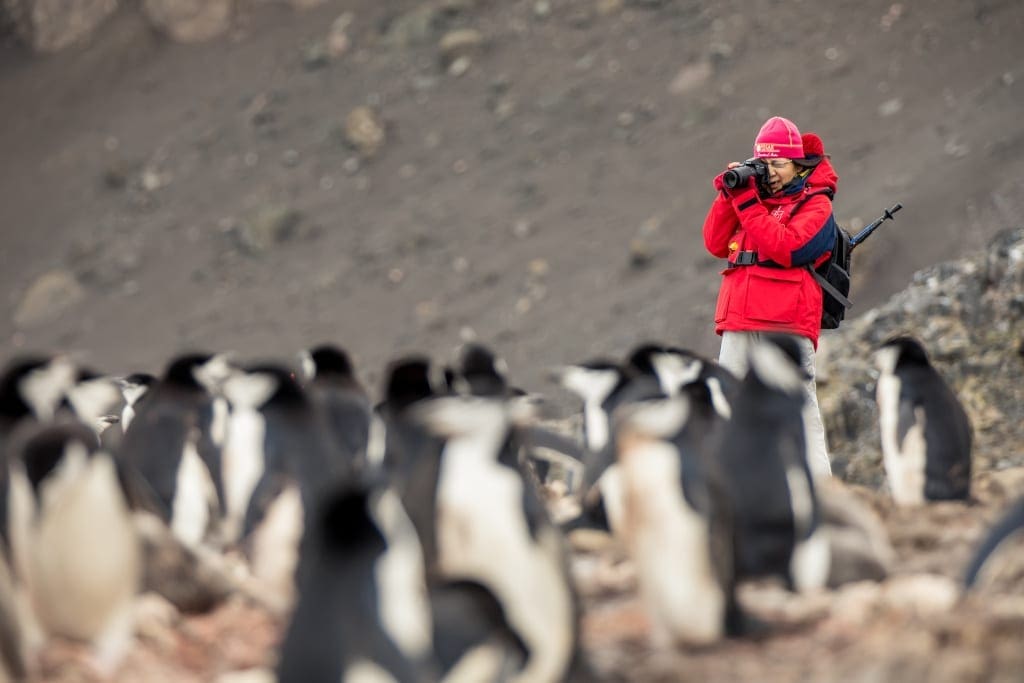 A&K expedition – Classic Antarctica
7 December 2019 – 19 December 2019
12 nights | From £10,685pp, saving up to £2,310pp
Discover some of the most dramatic and unforgiving landscapes from the supreme comfort of our all-balcony Antarctic expedition vessel. This unforgettable Antarctica itinerary cruises in style and comfort through the Drake Passage in the company of award-winning experts including leading scientists and professional photographers. You'll gain a deep understanding of the region's unique geology, history and wildlife through a series of fascinating discussions and exciting shore excursions. There will be the opportunity to see elephant seal, orca and an astonishing variety of birdlife in their habitat. Discover some of the most dramatic and unforgiving landscapes from the supreme comfort of our all-balcony Antarctic expedition vessel.
A&K expedition – Antarctica, South Georgia & the Falkland Islands
17 December 2019 – 3 January 2020 and 1 January 2019 – 18 January 2020
17 nights | From £16,070pp, saving up to £3,075pp
Travel to the Falkland Islands and explore the vast White Continent of Antarctica with this unforgettable cruise aboard the expedition ship Le Lyrial. The incredible scenery during the voyage is complemented by thrilling guided shore excursions. A fascinating series of lectures and casual talks led by onboard experts brings to life the history and geology of the region. You'll follow in the tracks of Ernest Shackleton and Sir Francis Drake, learn valuable tips to help you photograph glaciers, penguin colonies and even the occasional whale while gaining a deep understanding of scientific efforts to protect this unique habitat.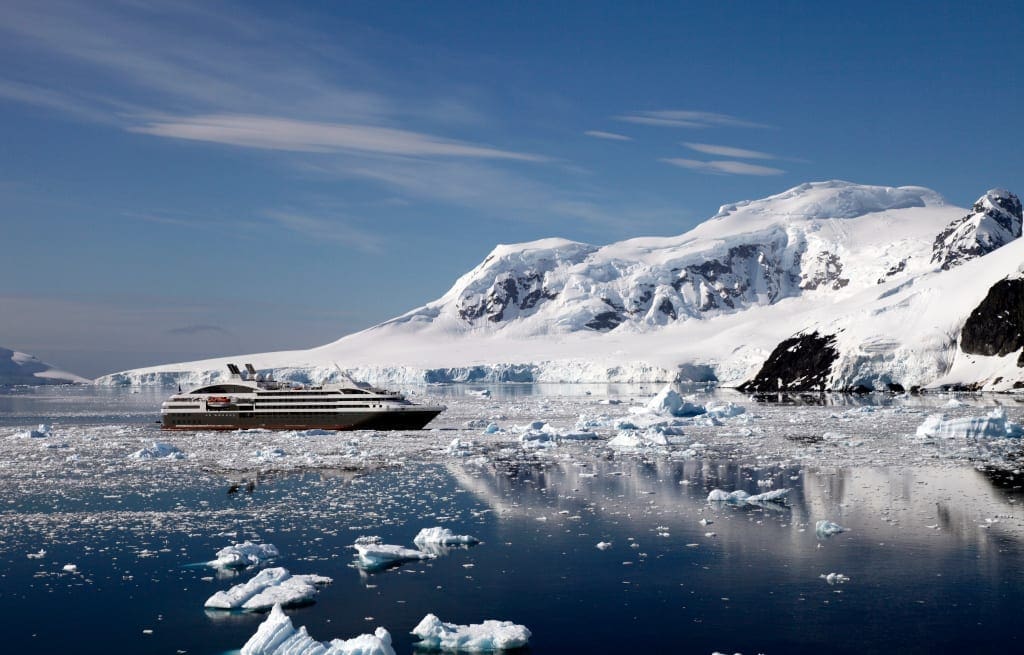 A&K expedition – Antarctic Discovery: Palmer's Bicentennial Expedition 
16- 30 January 2020
14 nights | From £13,380pp, saving up to £2,695pp
Cruise on a once-in-a-lifetime, 15-day voyage commemorating the 200th anniversary of the discovery of Antarctica. This trip features a unique itinerary exploring historic areas and wildlife-rich islands, as well as the chance to travel within the Antarctic Circle. Celebrating Nathaniel Palmer's historic discovery on 18 November 1820, this is a special, one-time-only expedition to some of the most poignant of Antarctic sights. Your lecture program, led by a team of A&K experts and guest lecturers, discusses Palmer's voyages and his discovery. It sets the stage for your Peninsula landings, all of which are carefully designed by your captain and expedition team.
---
For more information and to book, visit: www.abercrombiekent.co.uk.
Travel Begins at 40 Editor
Travel articles, news, special offers, festivals and events from the Travel Begins at 40 Editorial team and our global network of travel industry contributors.
Upcoming Events

Subscribe to our newsletter