Stay in an Arctic Bath, Tree Hotel or Grotto
Travel Begins at 40 Editor
Posted on 12th Aug 2019
With the Arctic Bath in Swedish Lapland due to open this winter (February 2020), holiday specialist Sunvil has highlighted its top European hotel escapes with a difference, for those looking for an experience to remember.
Arctic Bath, Harads, Swedish Lapland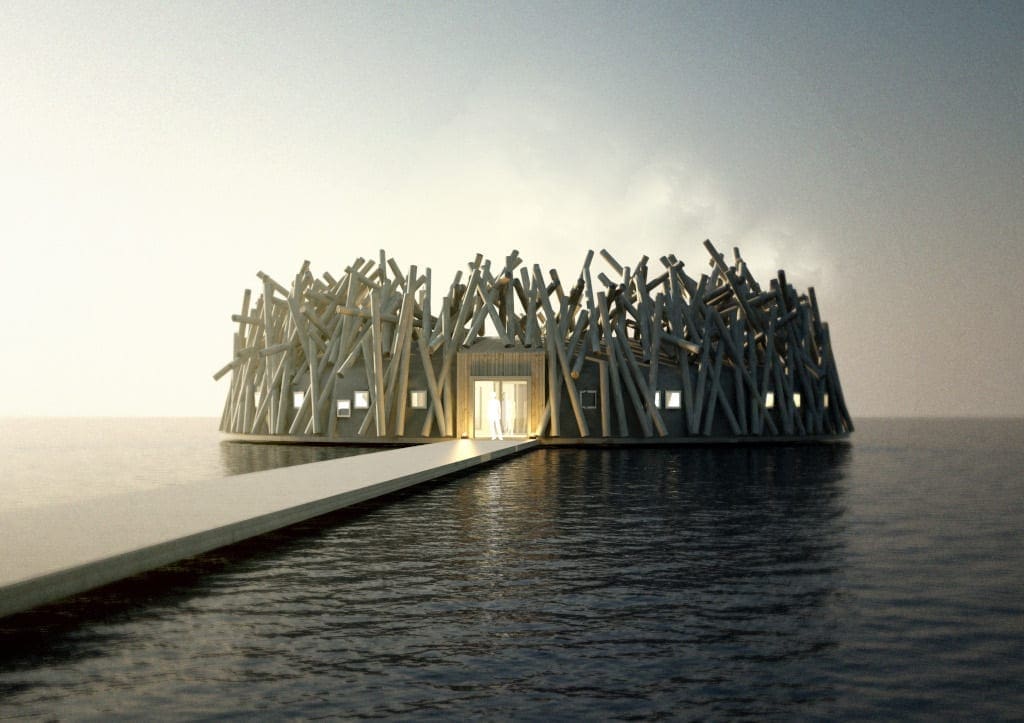 Floating on the Lule river, this truly unique hotel is due to open in early 2020 as a wellness retreat, combining sustainable credentials with innovative technology and design.
The Arctic Bath Hotel's design draws inspiration from the woods, with a criss-crossed log exterior. Free-floating in summertime and resting frozen on the river in the winter, the Arctic Bath will offer six detached 'floating' guest bedrooms, saunas, a hot tub, luxurious spa treatments, a restaurant and bar, and a central, open-air plunge pool (heated to 4˚C) in the centre.
From £1,980 pp (two sharing), including flights (London), three nights' half-board accommodation and shared transfers.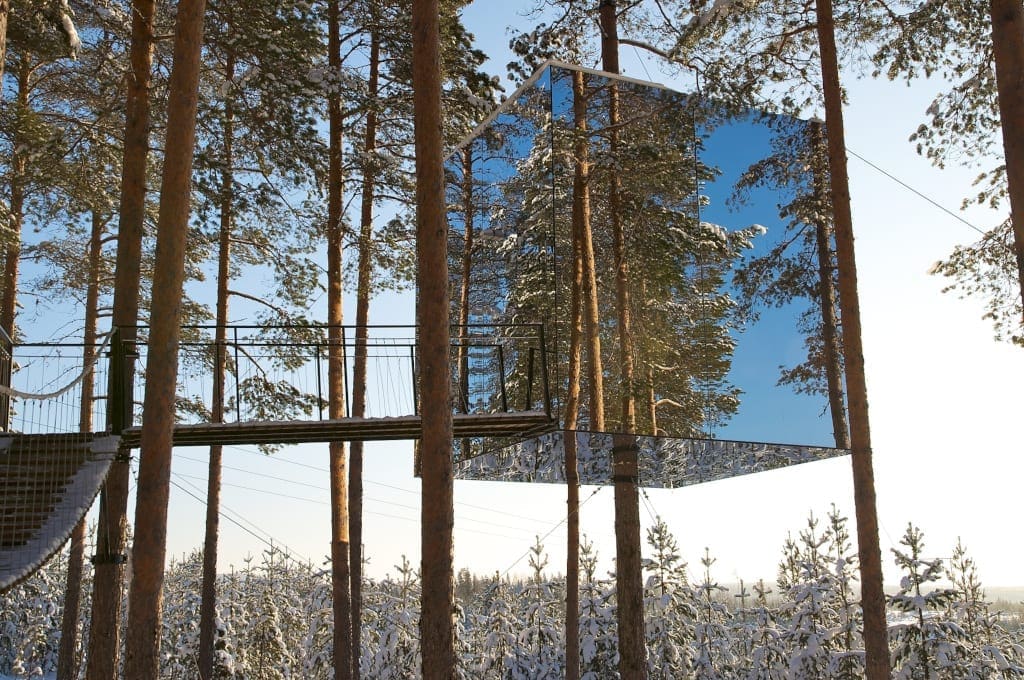 Built in 2010, with inspiration from the film The Tree Lover by Jonas Selberg Augustsen, the Treehotel consists of seven cabins, each suspended four to six metres above the forest floor.
Each is decorated in a contemporary design, from a cabin suspended in mid-air and a 'mirror cube' covered in reflective glass to make it almost invisible to the human eye, to the UFO and the Bird's Nest – a wooden hideaway positioned high in the trees and styled as a nest. This is an exclusive haven surrounded by a backdrop of unspoiled nature.
From £1,294 pp (two sharing), including three nights' B&B accommodation, flights (London) and return transfers.
Sextantio Le Grotte Della Civita Hotel, Matera, Italy
This boutique hotel was built into the pre-historic caves of Sassi and took ten years to convert to the remarkable hotel it is today.
The rooms are beautifully-crafted using the natural features of archways, vaulted ceilings and stone flooring. The candlelit restaurant is set within an ancient 13th century church, with stunning views of the Parco della Murgia Materana (Park of the Rupestrian Churches), the regional park featuring churches carved out of the caves and the cliffs.
From £763 pp (two sharing) for three nights' B&B accommodation, including flights (London) and return transfers.
---
To book or to speak with a travel expert, call Sunvil on 020 8758 4722 (www.sunvil.co.uk)
Travel Begins at 40 Editor
Travel articles, news, special offers, festivals and events from the Travel Begins at 40 Editorial team and our global network of travel industry contributors.
Upcoming Events

Subscribe to our newsletter