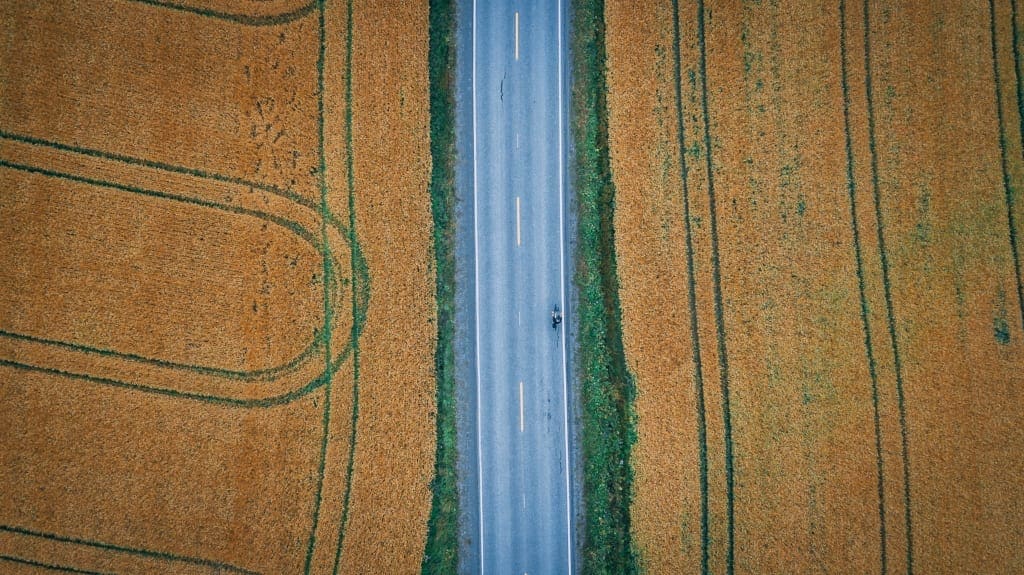 Sustainable Travel in Norway
Travel Begins at 40 Editor
Posted on 19th Aug 2019
Up Norway has a strong commitment to sustainability and believe that you can satisfy your wanderlust and still protect the planet. 
The team at Up Norway encourages people to travel slower, taking the time to embrace a destination which also lowers personal stress. Its priority is on quality over quantity and they firmly believe that spending longer in one place is more enriching than dashing about to a dozen destinations. Spending more time in fewer places helps to reduce your carbon footprint by minimising the amount of transport used. Travelling by land rather than air can also lower the the impact as well as allowing travellers a more enriching experience to see more of the landscape.
Founder Torunn Tronsvang explains, "Our team is passionately committed to promoting sustainable travel that benefits local communities, economies, the environment and the travellers. Sustainable travel delivers all of the rich experiences of traditional tourism, but in ways that preserve the culture and the natural environment."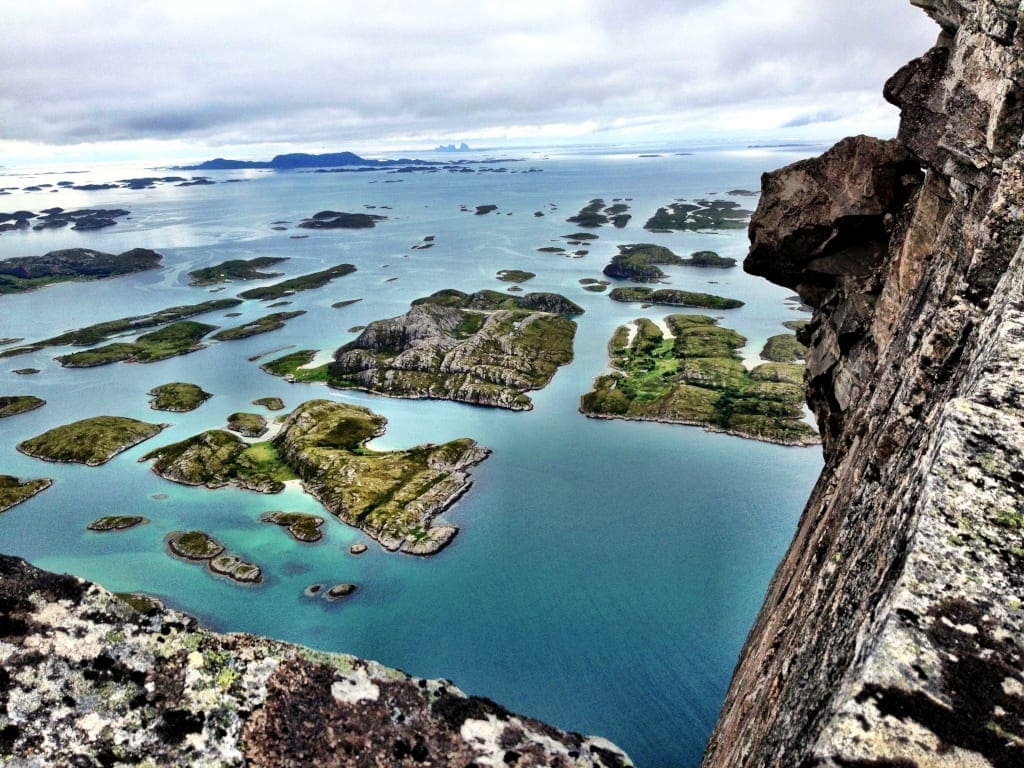 Up Norway works with partners who are equally committed to supporting sustainable travel practices, while delivering the best services. Its focus is on environmentally-friendly services that protect and support local wildlife and cultural heritage. Travelling with up Norway means getting to know the people in the colourful villages you visit, exploring impressive hiking trails alongside local guides and dining on the freshest local produce, connecting the traveller with ethical, eco experiences, while investing in the local economies and supporting local communities.
Slow and sustainable travel can be achieved in Norway with train travel through majestic mountains, hybrid-powered cruise ships and the famous Tesla electric cars in addition to hiking and trekking through amazing mountains, fjords, waterfalls and majestic landscapes.
If you seek unforgettable cultural experiences, you can travel to super cosy small towns such as Røros and Lærdal or villages in mythical Telemark, visiting former mining sites that are now listed under UNESCO.  This area is also known for its sumptuous cuisine.   You can visit the southern ski resort town of Lillehammer near where the Olympics were held in 1994 or experience the combination of culture and farming along The Golden Road at Inderøy in Trøndelag, Norway's regional culinary hub.
In the world heritage archipelago, Vega at the Helgeland coast in Norway's Arctic Circle region, you can kayak, fish, bike, and see how feathers from the Eider duck's nesting boxes are collected and turned into some of the world's most exclusive duvets. With their unique stories and local culinary specialties, these destinations will provide you with a memorable combination of culture, activities, and cuisine.
Two of Up Norway's most popular Journeys for sustainable and cultural travel are as follows: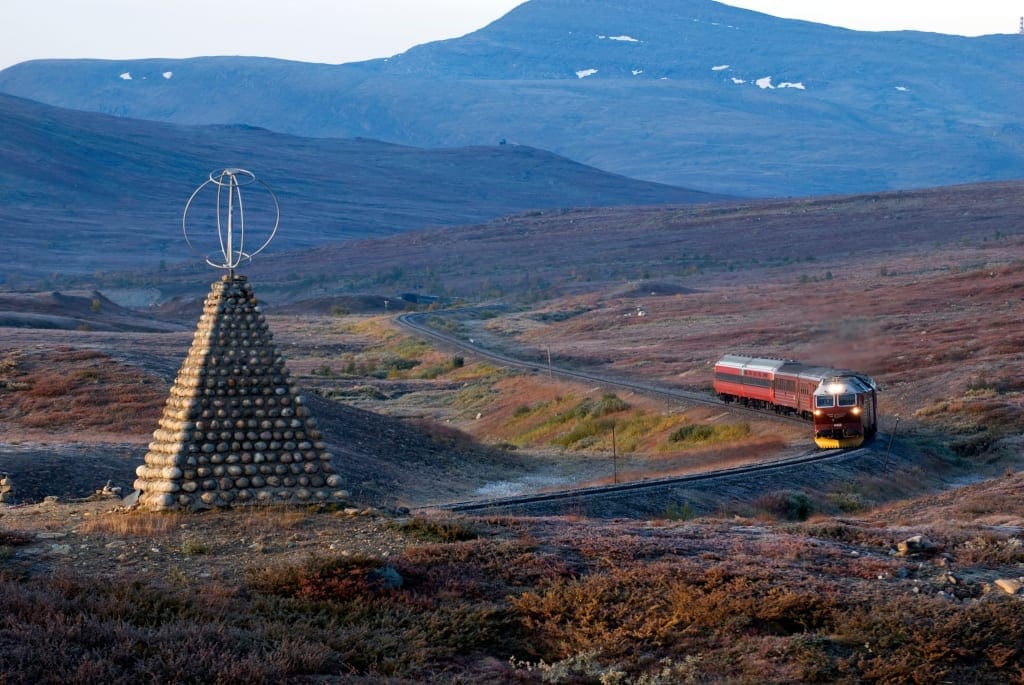 Epic 12 Day Arctic Circle Express Rail Journey
Take your seat on an epic 12-day rail journey through tranquil landscapes peppered with majestic mountains, fjords, and waterfalls, alighting at select spots to inspect nature at closer quarters, on foot, by boat or even in a kayak. See the best cultural highlights, feast on local food and cross the Arctic Circle to enjoy never-ending summer nights under the midnight sun.
Best for travel between June-August.
See full itinerary here.
Trondelag 7 Day Culinary Grand Tour
This week-long road trip in the famous culinary region of Trondelag includes sumptuous cuisine, a gourmet dinner at a Michelin star restaurant, educational talks on biodynamic farming and microbrews as well as an introduction to local foraging at Stokkoya Sjosenter. You will learn about sustainable food production and the history of Norwegian cuisine as you take in the stunning scenery on The Golden Road around the Inderoya peninsula in Trodheimsfjord. Enjoy charming farm and boutique hotel stays and visit historical sites such as the UNESCO Heritage Site Roros (one of the oldest towns featuring wooden buildings in Europe) and the historic Nidaros Cathedral.
Best for travel between March – October
See full itinerary here.
Travel Begins at 40 Editor
Travel articles, news, special offers, festivals and events from the Travel Begins at 40 Editorial team and our global network of travel industry contributors.