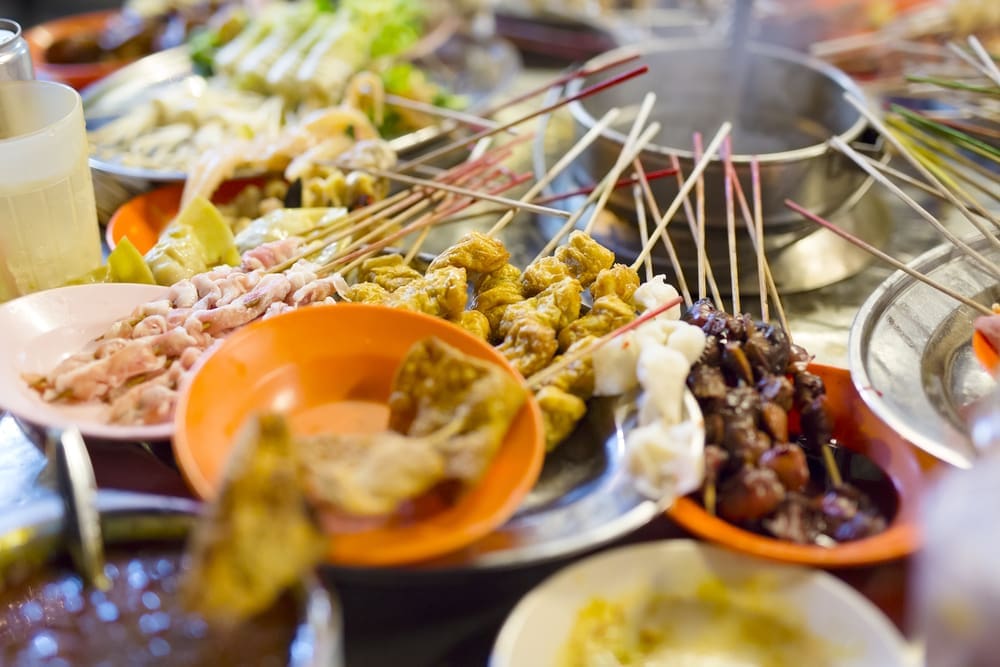 Food Tours in Southeast Asia
Marissa Carruthers
Posted on 25th Sep 2017
Southeast Asia is a dream destination for foodies, boasting a kaleidoscope of flavours, cooking techniques and unique dishes just waiting for tourists to try. Marissa Carruthers looks at how food tours are whetting the appetite of travellers.
"Food has strong connections with culture and heritage and serves as an additional way to connect travellers with a country and its people."
These are the words of Jens Thraenhart, Mekong Tourism Coordinating Office (MTCO) executive director, as he geared up to launch a region-wide food tourism drive across Southeast Asia. "It is a diverse and dynamic channel for sharing stories, forming relationships and building communities," he adds.
While popular dishes, such as Vietnamese pho and Thailand's phad Thai, have been on the radar of global gastronomes for decades, many of the flavours of nearby countries have been mainly left to the locals.
However, as intrepid travellers' curiosity grows, their hunger to delve into local dishes is too. The result is an increasing range of food tours steering travellers off-the-beaten-track to sample the real deal on the streets.
"By combining local food and drink with travel, food tourism offers both locals and tourists alike an authentic taste of place while contributing to a sustainable world economy," adds Thraenhart. "With food so deeply connected to its origin, this focus allows the region to market itself as truly unique, appealing to those travellers who look to feel part of the destination through its flavours."
From local street food and rising celebrity chefs to bustling markets and rich green paddies, Southeast Asia has a wealth of potential for global foodies. And as street food tours rise across the region, Travel Begins at 40 highlights some of those that are well worth reserving a place on.
---
Hanoi Street Food Tours sees local foodies take travellers to some of the Vietnamese city's local food haunts, winding down meandering alleys to discover the delights of nem (spring rolls), banh gio (rice and pork steamed dumplings), pho (noodle soup) and ca phe (coffee), with side trips to local markets.
http://www.hanoistreetfoodtour.com/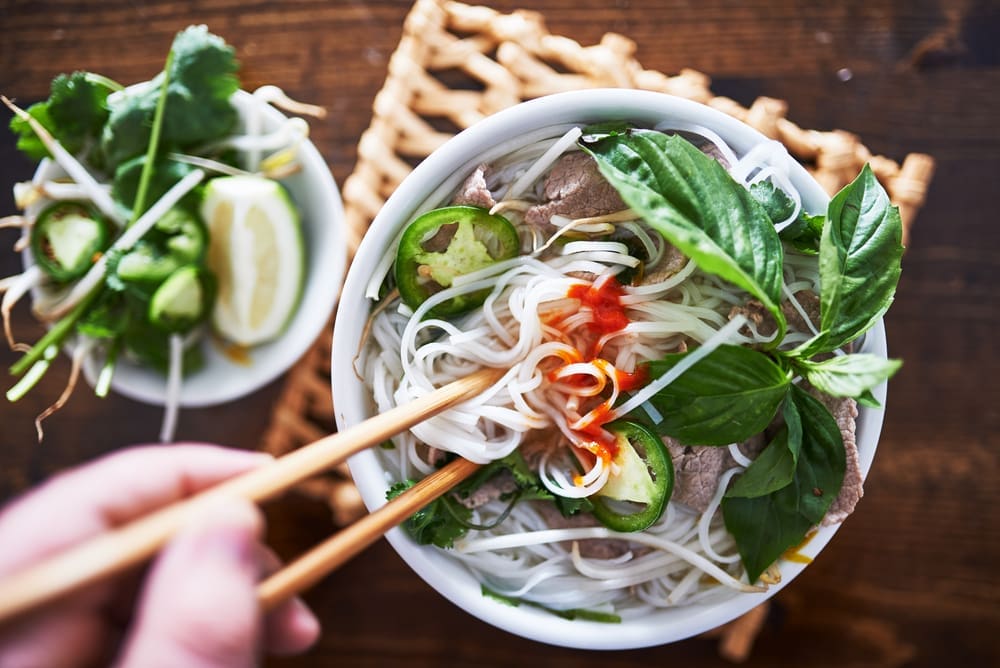 Bangkok Food Tours offers a wide range of food trails, including a trip through Yaowarat and seven eateries in the area and a jaunt to Bang Rak, a historic culinary village renowned throughout Thailand for its variety of influences.
https://www.bangkokfoodtours.com/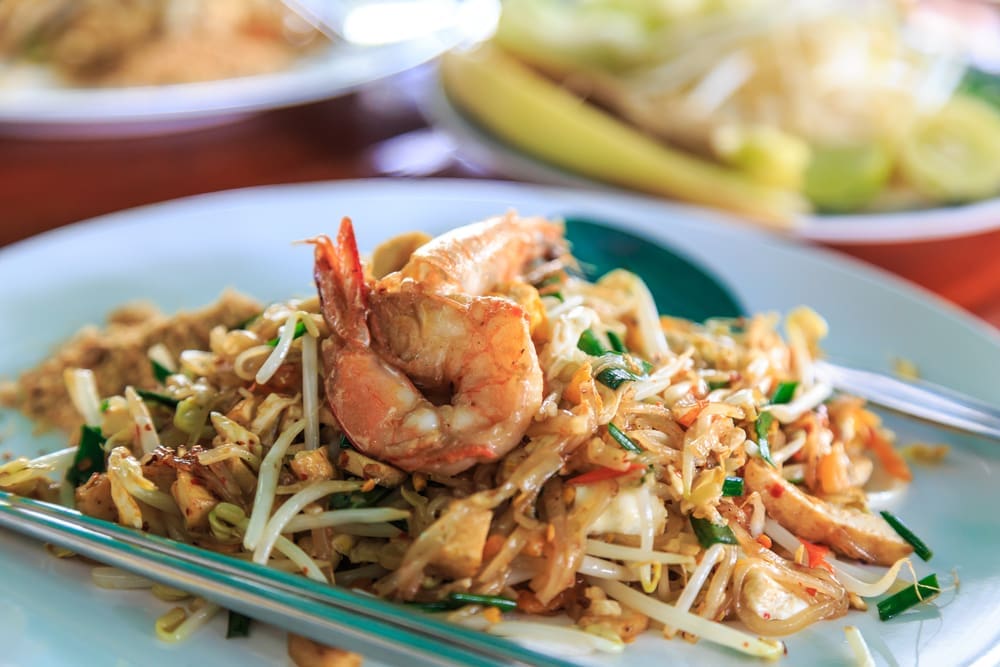 The cultural melting pot of Malaysia's Penang is renowned globally for its top tasting treats, offering a unique hybrid of Malay, Chinese, Indian and Western culture. Food Tour Penang is one company that delves into the great dishes that the area is famous for.
http://www.foodtourpenang.com/
In Cambodia, early birds can catch Cambodian breakfast with Siem Reap Food Tours, introducing guests to prahok – the pungent fish paste nicknamed "Cambodian cheese" – and the traditional morning meal of num banh chok. It's also takes in visits to meet local producers and restaurateurs. The evening tour features dishes such as kroeung, or frogs stuffed with a local curry paste and fish amok.
https://www.siemreapfoodtours.com/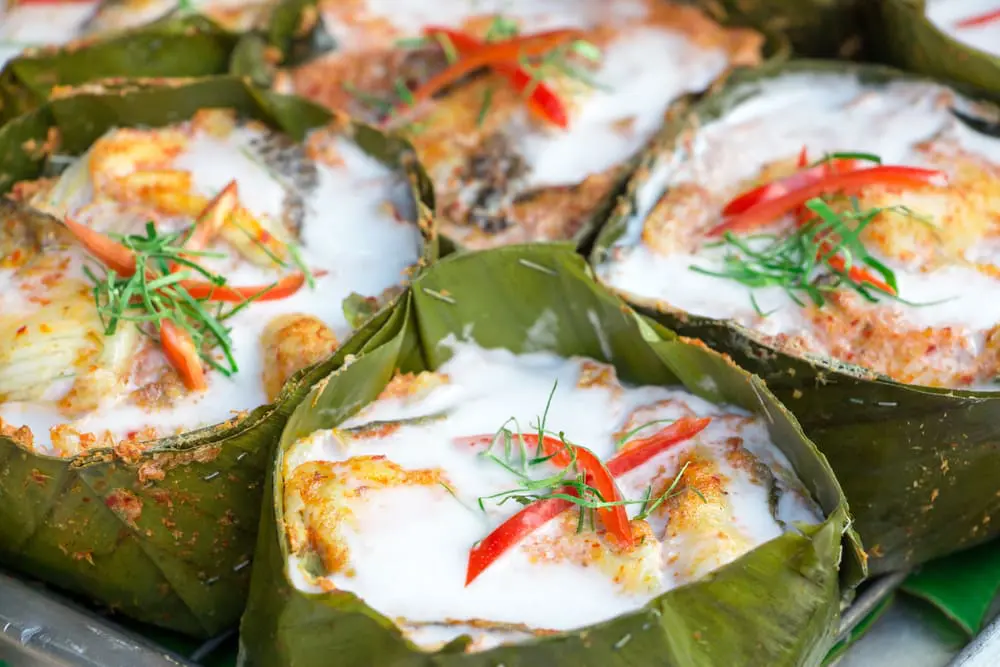 Cambodian fish amok
Smokey Tours Market Tour introduces visitors to Filipino food, which is commonly defined by a melting pot of influences. Guests are given a beginner's course in the country's cuisine and a chance to discover Manila's old quarter. A meander through the market reveals the vibrant merchandise on sale, including medicinal herbs, flowers and fruit.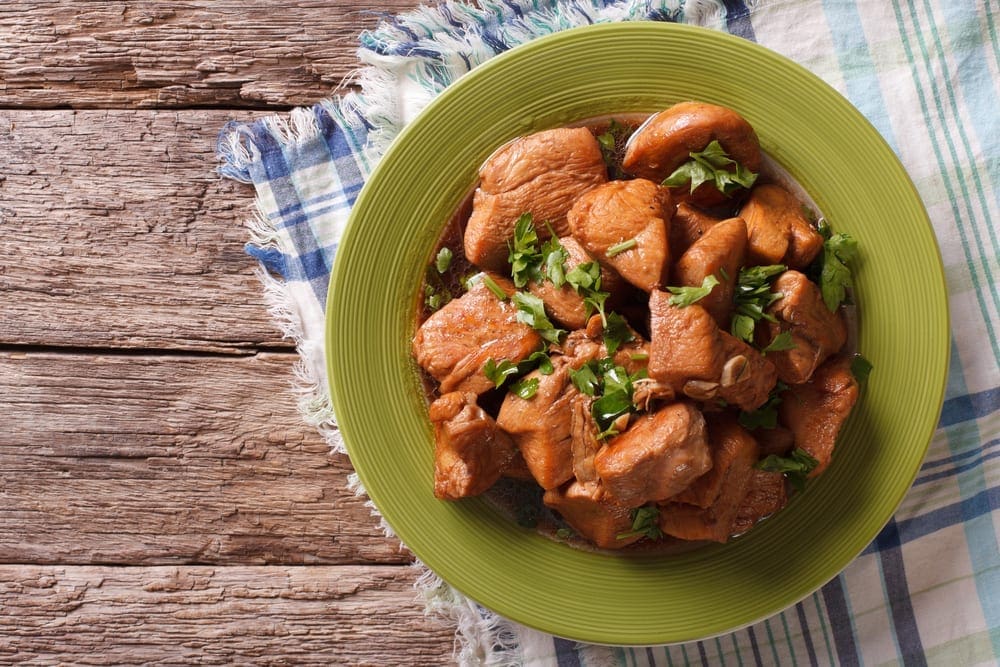 Chicken in adobo sauce
Street Foodies Saigon offers a degustation menu of roadside stalls in Ho Chi Minh City, taking in seven stops on a 2.5 kilometre route over the course of an evening. Having sought out the top snacking spots, founder Vinh Dao introduces the intimate tour group to the capital's maze of back alleys, which are home to some of the country's most tantalising treats.
Vespa Adventures' Phnom Penh Nightlife Experience offers a unique way to delve into the Cambodian capital's wonderful world of food on the back of a Vespa. The journey takes in street food vendors, Cambodian music, cocktails and some of Phnom Penh's top tourist spots.
Marissa Carruthers
Marissa inherited her love of travel from her parents, who would entertain her as a child with exotic tales of their adventures across the globe. Her first solo leap into foreign lands was an Inter-railing trip across Europe and North Africa during her first summer at university and, despite two muggings, several dices with death and a terrifying encounter with the monkey mafia, she was hooked.