Safety in Latin America – Travel Advice
Mike East
Posted on 27th Dec 2017
Latin America has its share of dangerous places. Mike East continues his precautions you can take to lessen risks with some travel advice.
In my previous article I covered how to have the right mental attitude, how to carry and store your valuables and how to move around the city on foot. This second piece will be about what to do at night time and on different forms of public transport.
As I said in the first part, I'm just an average guy, not a criminologist. This advice has worked for me, but I'm not offering invulnerability, just opening up a conversation on this important topic.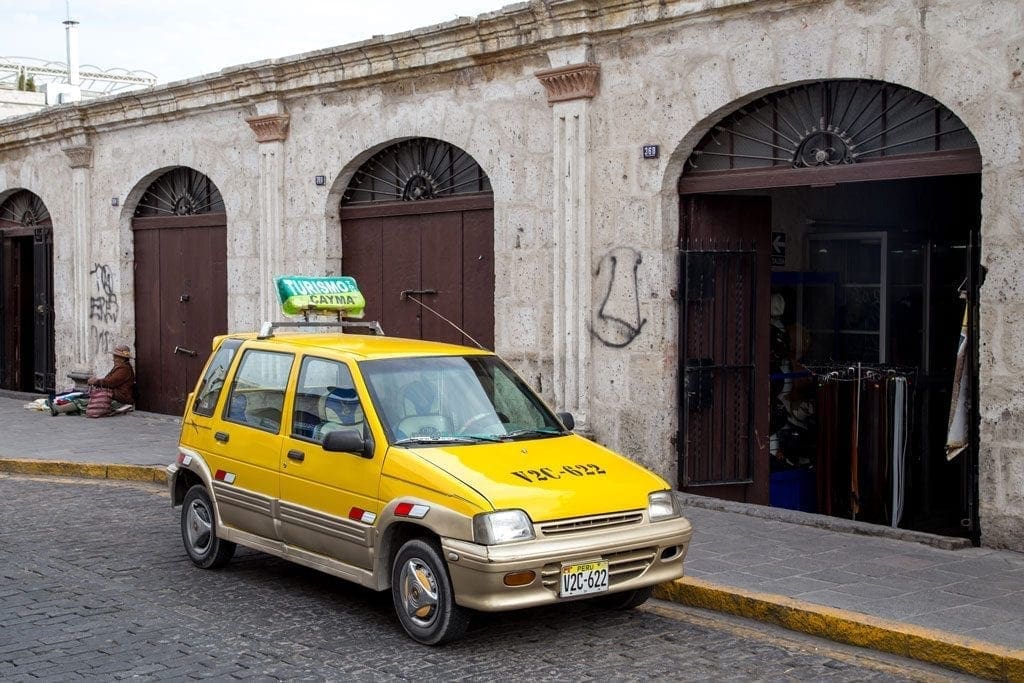 Many parts of Latin America work out as relatively inexpensive compared to most of Europe or North America. This brings taxis into the budget of most travellers and they can be a great way of moving around. In a strange city, I like to ask hotels for a recommendation of a driver de confianza (trustworthy). I then try to use that driver whenever I can during my stay. In the most unlikely event that anything does actually happen, your hotel knows that driver may well have an idea on your whereabouts too.
At night I stick to a simple mantra: taxi to the door; taxi from the doors to
Most drivers are happy to be rented by the hour. For the drivers it works as they are not waiting around for the next fare. For you, this can be really handy if you are visiting several places, but not intending to spend a great deal of time in any, except perhaps the last one on your list.
In most Latin American cities, a sound piece of travel advice find out when rush hour is and try to avoid travelling at this time. In some cities, the thieves come out when drivers are stuck in traffic, so, even if you do not like a/c, there is logic to travelling with it on, the doors locked and the windows closed, in areas of risk.
At night I stick to a simple mantra: taxi to the door; taxi from the door.
This is something I follow strictly. So, for example, the driver with whom you have struck up a relationship, picks you up at the hotel and takes you for dinner then returns there to take you to a bar you have decided to visit. Later they come back to take you from the bar back to your hotel. You can pre-arrange the pickup time or call. Tipping is a good idea, and you must tip if you have kept your driver waiting or wanted more time/destinations than what you originally agreed.
---
Travelling Safely in Latin America : Some Travel Advice
If in one place for a while, look to build up a relationship with a taxi driver
Consider paying hourly rates to the driver and visiting several places
At night: taxi to the door; taxi from the door
Walk around at night when you know what you are doing in carefully selected areas
Pay a bit more for a better bus
Shared taxis are a wonderful experience
---
Many Latin American cities are quite safe, but even those that are hitting the headlines for the wrong reasons, there will likely be some parts where you can walk around at night. Nevertheless, don't take unnecessary risks unless you know where these parts are, how to get there and how to get back. Shopping centres should be safe, if you want to walk around inside a building.
Know the safe areas in high-crime cities and choose accommodation that is in one of them.
Throughout Latin America lines of 'luxury', or so-called executive ejecutivo, buses have sprung up. So, if you are travelling between locations consider using them. You usually get a ticket or chit for your hold luggage and better security – such as an employee coming round the bus videoing every face and knowing that everyone's ID has been noted down before you set off. All this means that it is less likely that things will go missing onboard.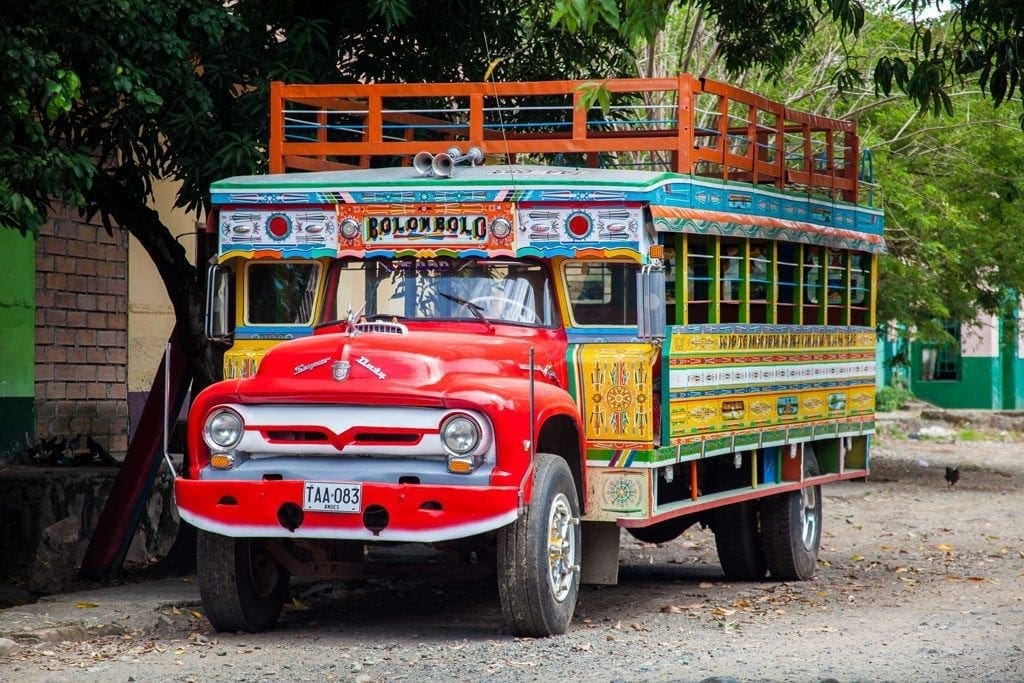 The rusty 1970s bus slowly creaking along with poor suspension and lots of bubbles in the brake fluid may save you some pennies, but is it worth it?
Similarly, with trains, in addition to the pleasure of being able to move around, the more you pay the better your security.
Once you have paid the driver, the unwritten rule is that he or occasionally she looks after you until you get to your destination
Another frequent form of transport used in much of Latin America is a shared taxi. These usually take four passengers, though the big, old US models may take five. All the passengers' luggage is put in the boot and off you go.
My experience of this form of transport is overwhelmingly positive. Once you have paid the driver, the unwritten rule is that he or occasionally she looks after you until you get to your destination. That may include dropping you off at your precise destination, rather than just at a nearby terminal. And looking after you means looking after your security too, though the car may not be as well-maintained as you would like.
The other reason is that shared taxis can be a great way to meet local people, even with language barriers. Bring a few snacks, share around a chocolate bar and the ice is broken for the journey. As you discuss each others' lives, it can make the trip a highly pleasurable one.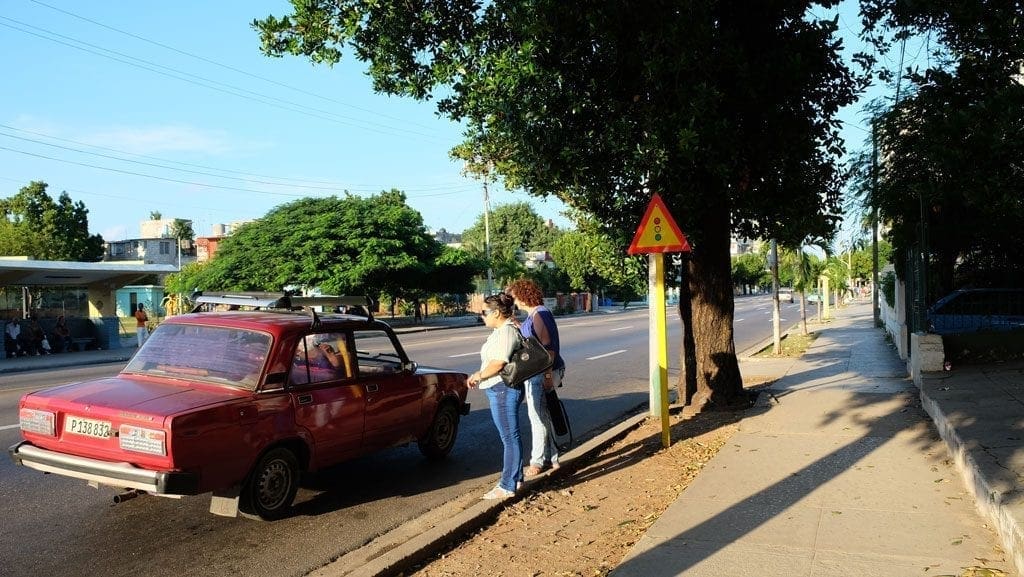 When you are travelling, it's a good idea to keep a mantra going in your head about how many bags you have, because perhaps the lunch/snack bag you put together can give you one more than normal; you don't want to be the cause of losing something.
Again all common sense rules apply to all the above. Maintain a focus of Situational Awareness – see my previous article for more on this – and off you go.
And above all else, don't let stories of crime deter you from visiting Latin America – it is an amazing region, rich in history, culture and hospitality.
---
For further guidance check out The Lonely Planet section on security in South America.
---
Find the best deals on flights and hotels in Latin America using our comparison engine, which scans all the major booking sites.
Mike East
Mike began his career in travel writing by going overseas during his holidays and writing his own guide. He then sent this manuscript off to a range of travel guide companies and got a range of rejection letters — all except one. Getting a contract to write for Roger Lascelles Publications on the Caribbean islands of Trinidad and Tobago and The Bahamas was how his career began. With this opportunity came other pieces for British magazines and The Sunday Telegraph.