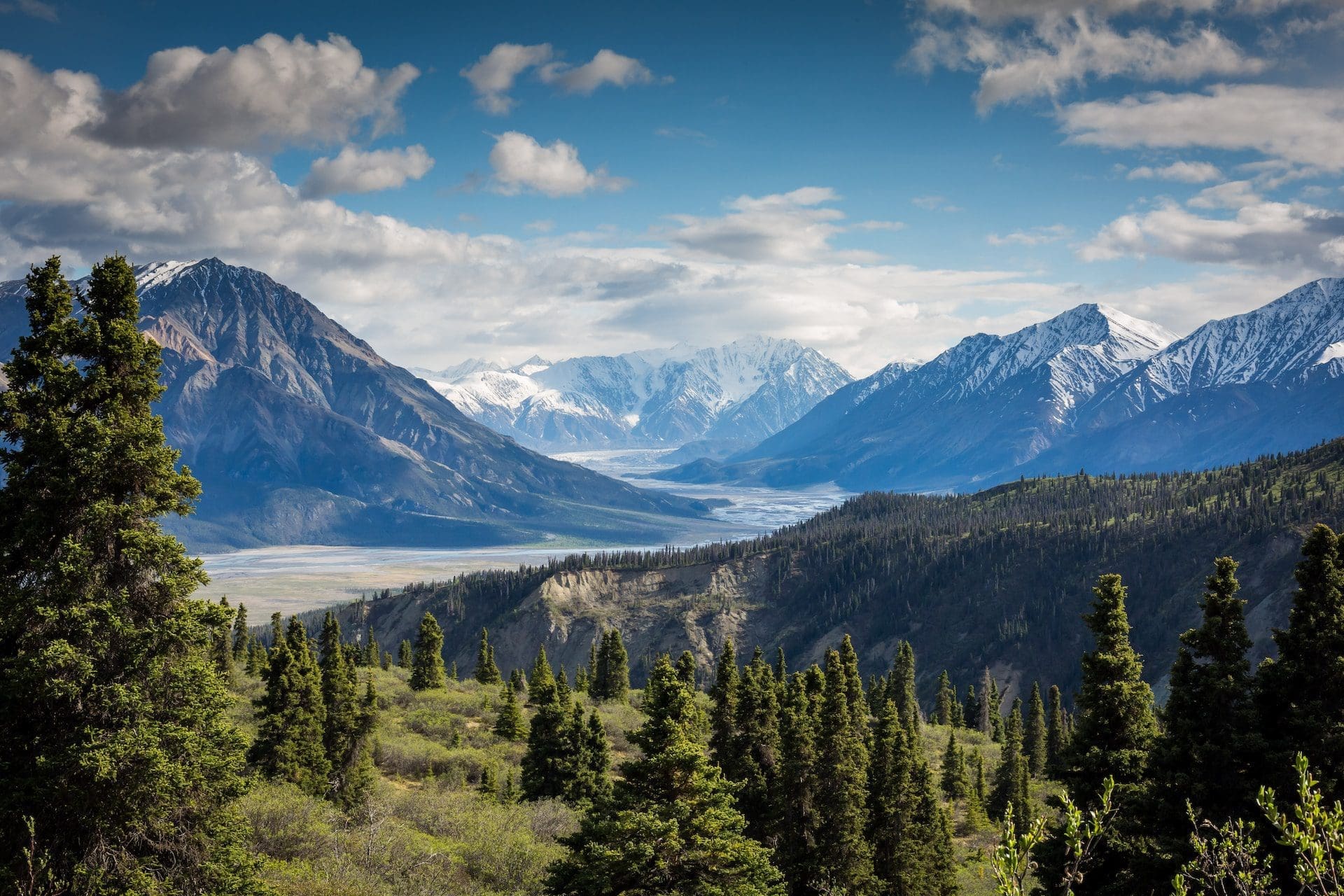 Yukon's Best Casino Resorts for All-In-One Adventures
Travel Begins at 40 Editor
Posted on 10th Sep 2023
First established as the Yukon Territory (YT) in 1898, the Yukon has become one of Canada's most unique, beautiful, and sought-after tourist destinations. Located east of the USA-Alaskan border, the Yukon is home to diverse and untouched natural landscapes that lend themselves perfectly to adventure holidays. But while the YT has long been a favored destination amongst adventurers looking to get away from it all in the great outdoors, the region is also conveniently located close to some of the finest casino resorts in Canada and the world. If you're considering embarking on a Canadian adventure and looking for the hottest gaming venues in and around Yukon, consider stopping off at these action-packed casino resorts.
Diamond Tooth Gerties Gambling Hall
As the first and only modern casino currently in operation in the Yukon, this iconic gaming venue has proudly served locals and visitors since way back in 1971. Harking back to the heady days of the Klondike Gold Rush, the aptly named Diamond Tooth Gerties Gambling Hall wears its local history proudly on its sleeve. If you're on a 'gold rush,' this historic YT venue could be just the ticket. The casino boasts an array of classic casino gaming options, both old and new (think an abundance of slot machines and table games galore). At the same time, the tirelessly enforced Goldrush theme (complete with cancanning 'Goldrush Girls') will help you emulate the adventurous spirit of the prospectors from days gone by. Diamond Tooth Gerties is located in Dawson City, Yukon, a stone's throw from the Gold Rush Campground and close to the famous Dawson City Museum. The venue offers competitive packages, enabling potential 'gold diggers' to experience fun, old-timey luxury without breaking the bank. Diamond Tooth Gerties is the only licensed casino venue in Yukon.
Can You Access Online Casinos in Yukon
Given that old Diamond Tooth Gerties remains the sole licensed land-based gaming venue in the Yukon Territory, it's no surprise that we've seen more high-quality online casino sites pop up over the years. Considering that online casinos in Yukon are getting more popular each year, you could be spoilt for choice when it comes to accessing top iGaming platforms in the region. Under the supervision of the Yukon Government, online casinos operating in the YT are monitored by the Professional Licensing and Regulatory Affairs (PLRA) body. It's worth noting here that this relatively stringent regulatory framework ensures that both locals and visitors alike should be able to access online gameplay safely and securely. Unfortunately for casino enthusiasts, most of the PLRA-supported sites tend to offer lottery-based games in 2023, including draws, lottos, bingo, and raffles.
However, the remaining land-based casinos on our list can be easily accessed from the YT and are situated in neighboring territories. So where else can gamers access licensed land-based casinos nearby if they're thinking of visiting the Yukon region for an adventurous break?
The Eagle River Casino & Travel Plaza
Situated over the Alaskan border at the precipice of the Chugach National Forest, the iconic Eagle River Bingo and Casino venue could be the perfect stopping point for American travelers before they head west for an adventure holiday in the Yukon. This famous gaming venue is among the most popular in the state. It is well-known for its exciting, crowd-pulling bingo marathons, with 12 games available from Thursday to Sunday each week. Luckily for casino lovers, plenty of high-quality gaming options are available, including an array of classic games (blackjack, baccarat, craps, and tables), plus a full lounge service for visitors. If you're looking for a comforting and authentic Alaskan casino experience before you set off on (or return from) your big adventure in the wilds of the Yukon, you couldn't do much better than Eagle River Bingo and Casino.
The Chances Casino Dawson Creek
If you've chosen Yukon as the destination for an adventure holiday with friends or family and you're on the hunt for some of the finest casinos nearby, consider checking out the versatile Chances Casino Dawson Creek venue. Located in the more 'gambling-friendly' Dawson Creek in British Columbia (BC), this Chances Casino branch offers a range of excellent casino games. This includes slot machine titles such as BC Gold, Dynamic Dollars, and Powerbucks and electronic table games like Fusion Blackjack and Fusion Virtual Multigame. There are also various bingo game options available for players to enjoy. Despite being located in BC, Chances Casino Dawson Creek can be easily factored into your Yukon adventure travel route due to its relative proximity to the YT.
The Cascades Casino
As a winning location for adventure tourism, the Yukon has plenty to offer when it comes to outdoor activities. However, if you're looking to hit the gaming tables and have fun playing casino classics away from the elements, one (relatively) close venue that could be worth your time is the fantastic Cascades Casino. Situated in the Douglas neighborhood of Langley City, BC, Cascades Casino provides a luxurious gaming resort experience. A favorite amongst locals looking to catch their beloved BC Lions on the big screen, there's more than just football to this one-size-fits-all hotel & spa, convention center, and gaming venue. Casino enthusiasts can enjoy a selection of more than 1,000 slots plus high-quality blackjack, roulette, and poker options. The good news is that you can access the 80,000-square-foot casino around the clock, so you can drop by for a game at whatever time suits you best. This should be handy if you play at the casino as part of a busy adventure travel itinerary.
The Chances Casino Fort St John
Located in the Fort St. John neighborhood in BC, this Chances Casino branch is another recommended stopping point for adventurers traveling in and around the Yukon. As well as providing access to all of your favorite slots, bingo games, electronic tables, and blackjack game options, the site is also home to the luxurious Pomeroy Hotel and Conference Centre, where you can comfortably 'bed in' for the night(s) you're planning to visit. Chances Casino Fort St. John also features a stunning, sports-oriented casual restaurant called Just Jacks. This could be a great option for weary travelers looking to stock up on calories before hitting the trail in the nearby Yukon.
The River Rock Casino Resort
As one of the highest-rated casino resorts in the whole country, River Rock Casino Resort is well worth a visit if you're planning an adventure holiday centered around the YT. Set amidst the bustling backdrop of Richmond, BC, the River Rock Casino Resort is the only four-diamond-rated gaming venue in the West of the Great White North. The River Rock's hotel facilities are reasonably priced and opulent, from comfortable one-bedrooms to spacious and palatial presidential suites. While you may be required to undertake a fairly lengthy journey out of YT to reach the venue, you'll benefit from soaking up an array of stunning wildlife and natural landscapes along the way. Luckily, visitors approaching Vancouver International Airport should be able to reach the resort in as little as 7 minutes via the Canada Line sky train.
Bon Voyage and Good Luck at the Casino!
While land-based casinos may be few and far between the historic Yukon and its neighbouring Northwest Territories, determined casino lovers can still find plenty of top casinos for Yukon players if they know where to look. Whether you decide to adjourn to Alaska or British Columbia or settle down for some old-fashioned casino fun in the famous Diamond Tooth Gerties, you'll be spoilt for choice for casinos when holidaying in the YT. When traveling in and around the Yukon, remember to stay abreast of the region's licensing laws and only play with safe, reputable, licensed operators. This could help minimize financial loss and maximize excitement on your adventure holiday in the Yukon! Bon voyage, and most importantly, have fun!
Travel Begins at 40 Editor
Travel articles, news, special offers, festivals and events from the Travel Begins at 40 Editorial team and our global network of travel industry contributors.