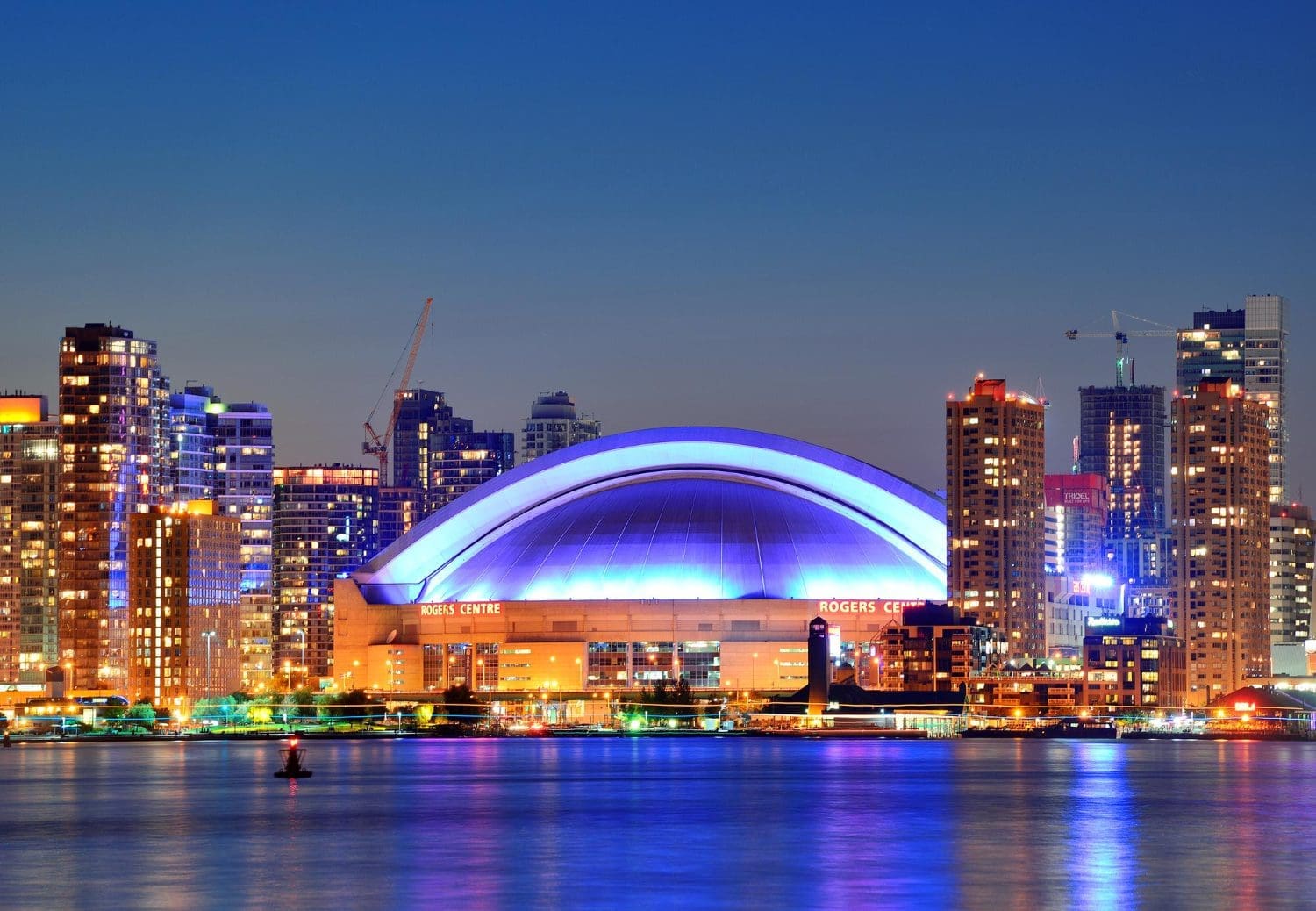 Discovering the Highest-Rated Casinos for Travelers in Ontario
Travel Begins at 40 Editor
Posted on 19th Oct 2023
Ontario is a lovely part of the world and one of the most visited Canadian provinces. People come to Ontario for a diversity of reasons. Some people are impressed by the huge buildings in major cities while others want to spend more time in fantastic nature and find peace. Yet, a certain group of people would want to experience the nightlife in Ontario. More precisely, they would want to spend time in clubs and test their luck at the best Ontario casinos.
For those who do not know, there are 19 casinos in Ontario in total. Each one is great in a specific way, so travelers often can't decide which one to visit. If visiting all of them is possible, that's great! Yet, if you have a limited time, we recommend you carefully read our analyses on this page.
We have highlighted the main characteristics of the top-rated casinos in Ontario. You will find out how huge they are, how many games you will get the chance to enjoy and other relevant information.
All Casinos from Our List Are Licensed
Before we move to the main point, we must highlight something! All the casinos you will find on our list are licensed by Ontario regulatory bodies. In other words, each one will ensure completely safe and fair conditions for gambling. We haven't reviewed all 19 of them because this article would be much longer. You can find more Ontario casinos on bestcasinosites.net and gain even more information after reading our page. After we explained everything, let's find out together the top-rated casinos for travelers in Ontario!
Niagara Fallsview Casino Resort
According to Falls Guide, over 20 million people visit Niagara Falls annually. That fact does not surprise us at all. It really is one of the natural beauties people won't be able to see in other parts of the world. If you have a strong desire to visit this place, it would be a shame not to visit the Niagara Fallsview Casino Resort while spending time there.
There are multiple reasons why you should do that. For starters, the size of this gaming floor is 200,000 sq. ft. in total. That means you will have the chance to enjoy one of the largest Canadian casinos and one of the biggest in the world. You will have the chance to enjoy more than 3,500 games and around 150 table games.
The casino is part of a huge resort where you can find many interesting things. Travelers can stay at one of the 372 hotel rooms. Some of them are premium! Apart from that, there is an Avalon Ballroom Theatre and entertainment center. Visit them after or before you reach the casino because you will have a lot of fun in both places. If you want to party, there is 21 Club, where you can enjoy live music shows, hang out with locals, etc. Doesn't this seem like a perfect place for Ontario travelers?
Casino Rama Resort
Casino Rama is almost identical in size to the previous casino. The size of the gaming floor is around 192,000 square feet. In one place, you can enjoy around 1800 slot games and 47 table games. The entire resort has more than 700 rooms where tourists can stay. In addition, you can enjoy multiple music shows and live events where most travelers go when they come to this resort. There is a big chance you will also meet many locals who love to come here. That is a great way to get in touch with different cultures.
Casino Niagara
As we said, visiting Niagara Falls is one of the coolest things to do in Ontario. Casino Niagara is another reason why you should come here. This casino is not as big as the previous one in the same location. Its size is around 95,000 sq. ft., big enough for all the travelers. The operator offers around 1400 slot machines suitable for different budgets. There are also 40 table games like roulette, baccarat, blackjack and poker.
Casino Niagara may not be the right choice for party maniacs. However, it is a great place for shopping enthusiasts. Around the casino, you will find many shopping centers where you can find literally everything. You will find clothes designed by the most famous brands from Canada and worldwide. The luckiest ones will even find limited edition variants of clothes that are available only in some parts of the world.
Pickering Casino Resort
We have highlighted a couple of huge casinos. However, this is the biggest one in Ontario. Its size is around 330,000 square feet! You can find over 2200 slot machines and nearly 100 table games here. Yet, the huge size of the casino is not the only impressive thing about this resort. Next to the casino, there is a show theater that has 2500 seats. You can only imagine how huge that place is.  Despite that, you will have the chance to enjoy the golf court and hang out with locals who regularly spend time there. If you want to taste different specialties, you can visit one of the many restaurants that are part of the resort. Based on everything we said, you can conclude on your own why Pickering Casino Resort has the highest rates!
Caesars Windsor Casino
Caesars Windsor Casino is the most popular one in Ontario. A lot of tourists usually come to this place to test their luck. The casino itself isn't as big as the previous one; its total size is around 9,300 sq. ft. Yet, there are more than 2200 slot machines, which probably is one of the reasons for such huge popularity. In addition, you can enjoy more than 80 table games. The hosts organize different live shows regularly. That means you will have one more option to make some memorable moments. In total, there are 700 rooms where tourists can stay.
Conclusion
These are some of the top-rated Ontario casinos for travelers. We have tried to highlight the main advantages of each one and help people make the right selection. If you want more options, check out the link we shared on this page. Organize your budget, gamble responsibly, and make some memorable moments!
---
Source: https://www.freepik.com/free-photo/toronto-canada-july-2-rogers-center-closeup-july-2-2012-toronto-it-was-opened-1989-as-home-toronto-blue-jays-is-first-have-retractable-motorized-roof_26741109.htm#query=ontario&position=1&from_view=search&track=sph
Travel Begins at 40 Editor
Travel articles, news, special offers, festivals and events from the Travel Begins at 40 Editorial team and our global network of travel industry contributors.