Knokke-Heist Reveals Gourmet Restaurants
Johan Smits
Posted on 28th Jan 2018
Twenty-four Michelin stars divided over 19 restaurants, 69 unique culinary addresses selected by Gault&Millau with nine newcomers and six risers all feature in this in the new edition of 'Top restaurants in and around Knokke-Heist 2018'.
Over the past years Knokke-Heist and its surroundings has built up a strong pioneering reputation in Belgium when it comes to gastronomic delights. But the city cannot be boiled down to just one sentence. Knokke-Heist has everything the heart of bon vivants and connoisseurs alike desire. Fashion shopping, strolling along the sandy beaches, looking at some extraordinary art collections or enjoying some first-class gastronomic dinner.  In Knokke-Heist you will find first-class restaurants to everyone's taste. Here is an overview of the top-scoring restaurants in the Knokke-Heist area.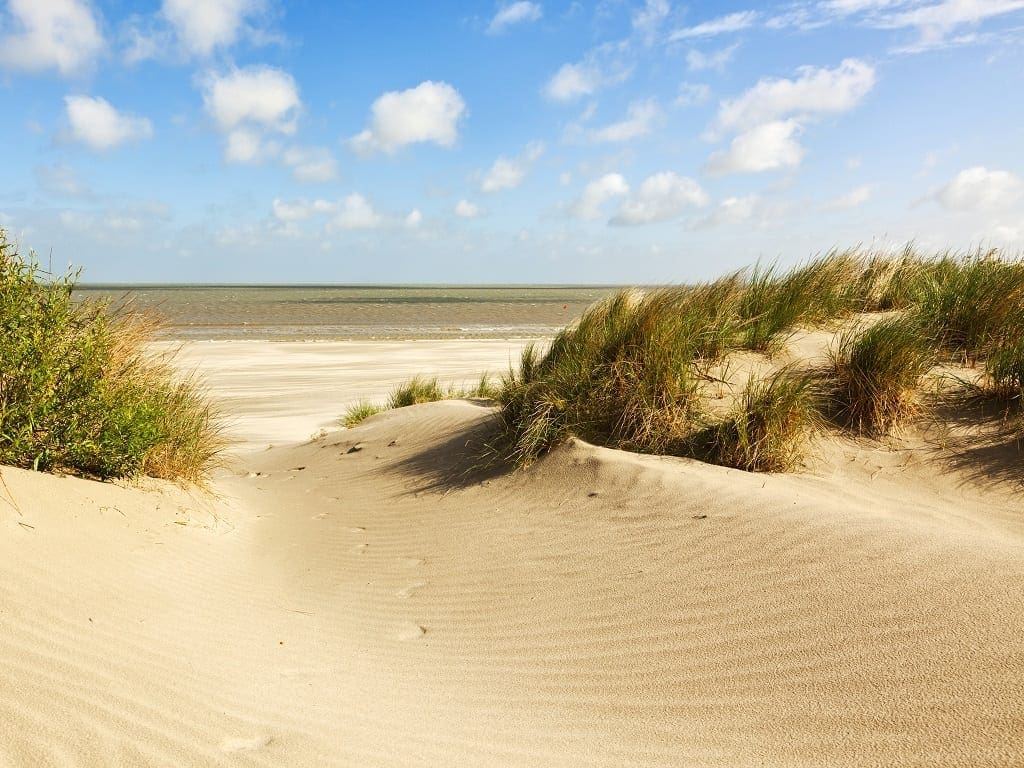 Two-star restaurant Bartholomeus with chef Bart Desmidt in the kitchen is holding on to its stars, a score of 18/20 and is praised by Gault&Millau as one of the impressive temples in the Belgian gastronomic landscape. Cuinnes 33 and Sel Gris both maintain their one star, while Sel Gris is also on the rise in Gault&Millau with a score of 16.5/20. Former Italian of the year, chef Agostino Pugnitore, is also one of the risers with IL Trionfo. He remains an excellent representative of the Italian, refined kitchen and is rewarded with a score of 15.5/20, half a point more than last year. Bistrotheek Billau (14/20) and Bistro 160 (13/20) both earned themselves one extra point.
---
For more gastronomic delights, join David Powell on his Burgundy wine cruise.
---
As a culinary place of attraction Knokke-Heist can also add some new gastronomic top addresses on the list. Boo Raan, with chef Dokkoon Kapueak, was granted the title 'Asian of the Year'. This Thai lady opened her first restaurant, Boo Raan, with Patrick Delanghe ten months ago and immediately received a high score in the Gault&Millau list. Another three restaurants can also boast a 13/20 score: La Guera from the young chef Glenn Vandenbergh, the authentic paella restaurant El Fuego and De Kruier of the dedicated Callant brothers. The Italian restaurant Gellius, set up in an annex of Knokke station, also occupies a spot in the list. Gellius is the second restaurant by Chef Allessandro Breda, who already got one star with the same name in his first branch in the village of  Oderzo in the Italian region Veneto. The innovative and original Bistro Jett was clearly a hit for the Gault Millau experts and earned chef Dries Huisseune a first listing in the Gault&Millau guide.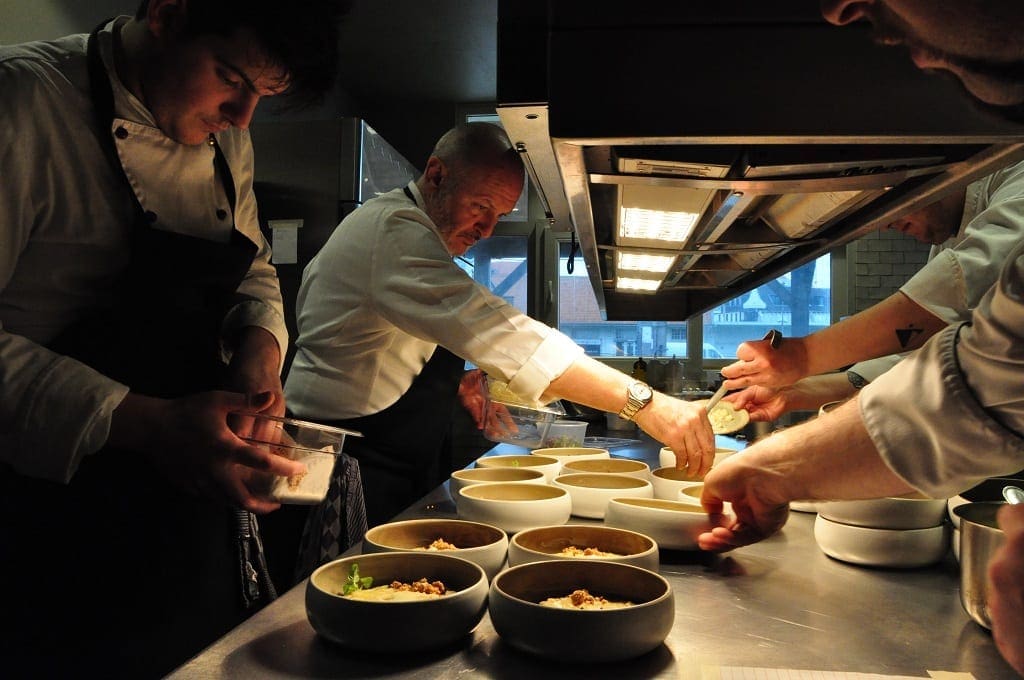 This brochure also contains a selection of gastronomic places to go in a 25 km radius around Knokke-Heist. Just think of Sergio Herman's culinary flagship, Pure C or his most recent gastronomic universe AIRrepublic in the Cadzand-Bad marina which was immediately rewarded a star and got a nice 16/20 score. And the newcomers in the brochure, Zet'Joe by chef Van Hecke with his heartwarming hostess Mireille and Franco Belge, which brings its own dynamic interpretation of the French-Belgian kitchen. The risers in this category include Dell'Arte, Bruut, Sans Cravate and Goffin on the star list for the first time.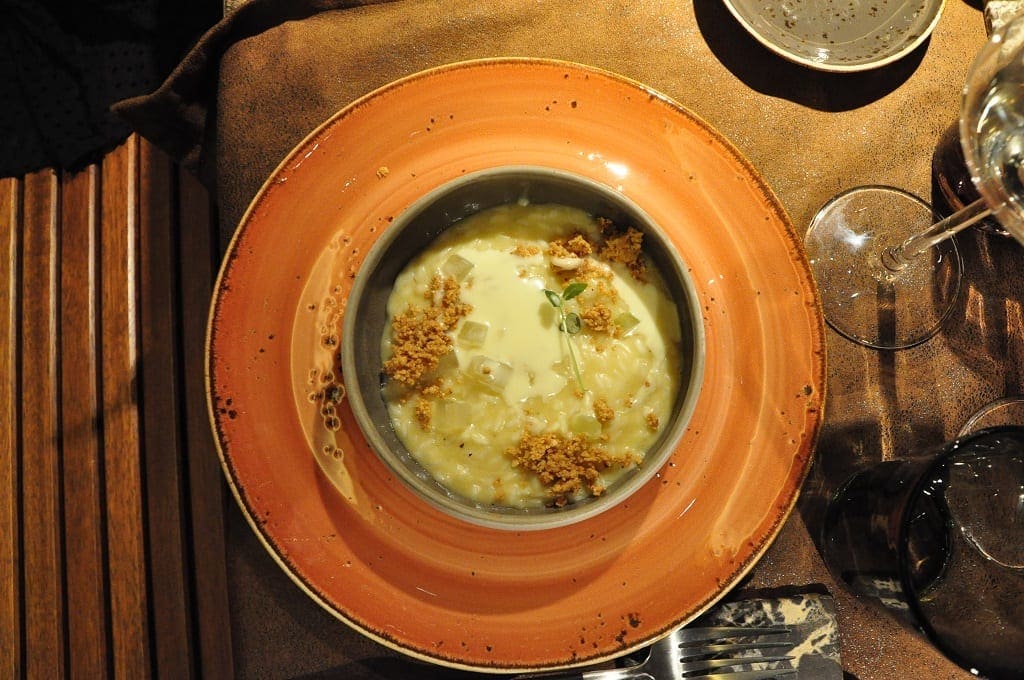 "Top restaurants in and around Knokke-Heist 2018" is a top guide for food lovers looking for some explosive tastes at regional culinary hotspots. Star restaurant or brasserie, enjoying à la carte or a carefully prepared quick bite: Knokke-Heist offers the best dishes for all seasons.
---
"Top restaurants in and around Knokke-Heist – 2018" can be consulted online at www.myknokke-heist.be or you can request the brochure from Knokke-Heist vzw, Zeedijk-Knokke 660, 8300 Knokke-Heist, T +32 (0)50 630 380 or [email protected]
Johan Smits
Freelance writer, translator, web content developer, author of the novel Phnom Penh Express and Tommy, a short story. Loves trying out local brews, avoids noise. Chronically indecisive about where to lay down his hat. Shortlisted AITO Travel Writer of the Year 2018.