Experience Autumn at Trentham Gardens
Travel Begins at 40 Editor
Posted on 5th Sep 2019
It's not just about beautiful autumnal colours at Staffordshire's historic Trentham Gardens, but thanks to innovative planting, this is a place to experience the sights, smells and sounds of autumn.
From the unusual and remarkable candyfloss scent from arguably the UK's largest grove of the Katsura Tree, to the sounds of huge flocks of finches drawn to the woodland and pictorial meadows, the Trentham Estate is a visitor favourite during the autumn months.
Boasting Capability Brown parkland, woodland walks, a mile-long lake and award-winning gardens, Trentham – on the edge of Stoke-on-Trent – has long offered a colourful spectacle between the months of September and November.
Stretching over more than 700 acres and set in a valley, Trentham enjoys big skies and open vistas, with a dramatic "floor to ceiling" range of autumnal colours reflected in the lake, creating a photographer's dream.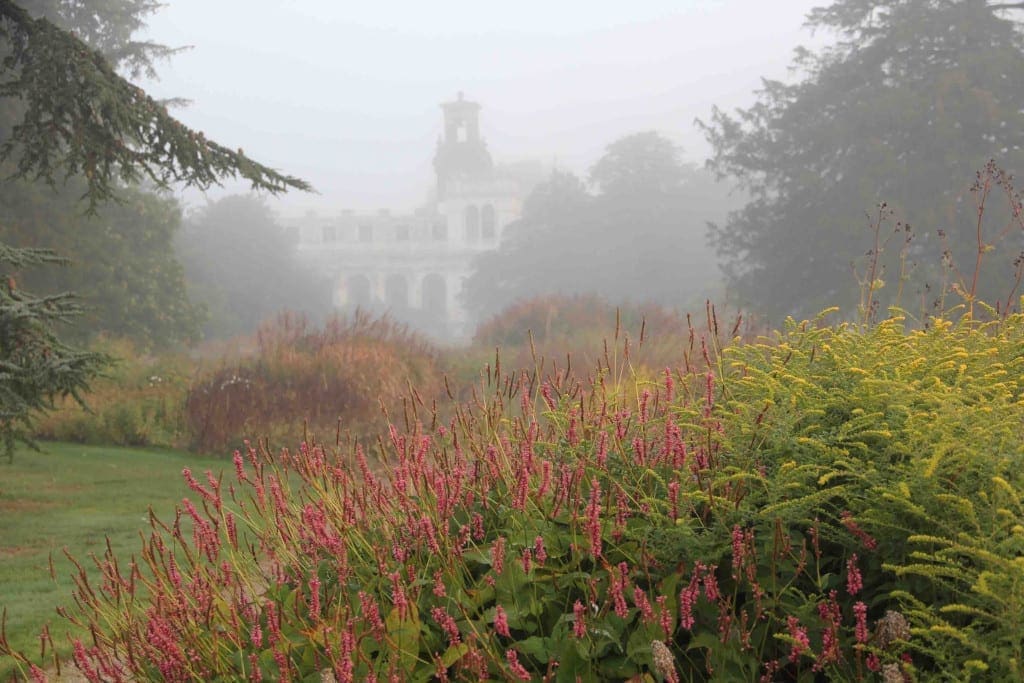 But annual innovations and continued planting mean that autumn offers visitors so much more – and 2019 is set to be among the best yet.
This year celebrating the 15th anniversary of re-opening to the public after the historic gardens had been left largely abandoned, Trentham offers an immersive experience and a chance to discover the sights, smells and sounds of autumn.
Along with displays from native and North American oak trees, beech trees, Tulip trees with butter yellow foliage – whose enormous leaves are eagerly gathered up by families as they fall – and 250 year-old sweet chestnut trees, floral planting adds yet more colour.
For the smell of autumn, there are woodland fragrant walks and flowering dogwoods' autumn foliage, but the remarkable Candyfloss Tree (Cercidiphyllum Japonicum) offers the true spectacle – and Trentham is one of the best places in the UK to see, and smell, it.
When the weather conditions are right – a certain level of frost is needed to trigger the fragrance – it has a candyfloss, or rich burnt sugar, scent, While there is no guarantee when it happens (in 2018 it was late October) the fragrance lasts for around two weeks.
For the sounds of autumn, the gardens are a magnet for songbirds. Flocks of finches, followed by blue tits and long tailed tits, feast on the seedheads from the annual and perennial pictorial meadows.
Among other seasonal highlights are the autumnal golds and silver seedheads of Chelsea award-winning garden designers Tom Stuart Smith's and Piet Oudolf's perennial plantings in the Italian Gardens and Eastern Pleasure Gardens. A favourite right through the year, the Italian Gardens are among the finest outside of Italy and thousands of perennials given the 'Chelsea chop' – a special pruning in May to encourage autumn flowering – offer late season colour, alongside the late season flowering stands of Michaelmas daisies and Japanese Anemones, as well as autumn foliage tints.
---
To learn more about Trentham Gardens, read Mark Bibby Jackson's Fairies, Poppies and a World of Wedgwood.
---
Misty mornings with heavy 
dews also create a magical autumnal scene amidst the seedheads and across Trentham's famous Rivers of Grass – a breathtaking prairie garden landscape of grasses and vast herbaceous perennials – while rich and muted colours on flowers and foliage in the rose and perennial borders add to the visual treats.
Autumn also provides a stunning backdrop for the growing sculpture trails within the gardens – from magical wire fairies to bronze wildlife installations – which take on a seasonal look with dew and mists adding to Trentham's impressive line-up of autumnal photo opportunities.
---
For more information about visiting Trentham, see www.trentham.co.uk
Travel Begins at 40 Editor
Travel articles, news, special offers, festivals and events from the Travel Begins at 40 Editorial team and our global network of travel industry contributors.
Subscribe to our newsletter