Singapore Cambodia Flights Resume
Marissa Carruthers
Posted on 12th Sep 2020
Singapore Cambodia flights have been restored as the Kingdom continues to ease open its airways. Singapore-based SilkAir has reinstated its connection between the two destinations for passengers wanting to transit through Singapore.
Singapore Cambodia flights are now running to and from Phnom Penh every Tuesday and Saturday. This adds an extra option for international passengers who were previously restricted to transiting through South Korea, Taiwan and a handful of Chinese airports.
Cambodia Visa Requirements
However, strict Cambodia entry requirements remain in place. The country is currently not open to tourists, with all tourist and visa-on-arrivals suspended since April.
All international arrivals must have a valid visa – accessed through Cambodian embassies in the country of destination – negative Covid-19 certificate taken at least 72 hours before departure, and health insurance of up to US$50,000.
Upon arrival at the airport, passengers will need to provide a US$2,000 deposit and take a Covid-19 test at a designated nearby hotel. On average, one night is spent here awaiting results. If anyone on the lane tests positive, all passengers must spend 14 days in a quarantine hotel at their own expense.
New Cambodia Airways Flight to China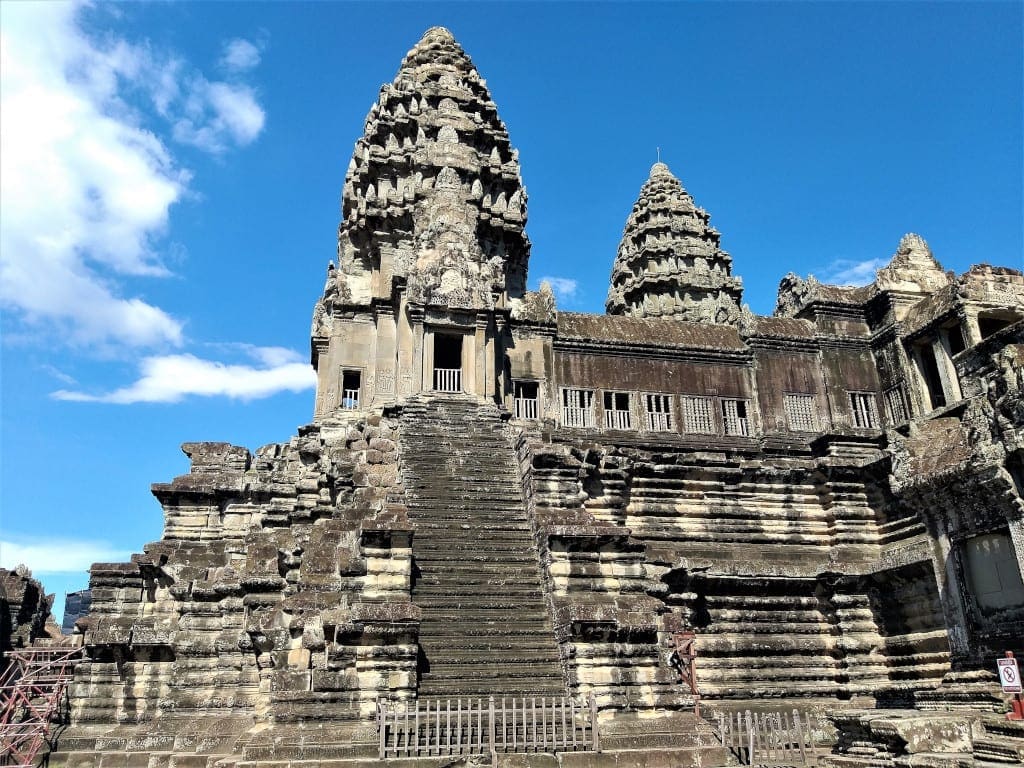 Cambodia Airports also recently announced Cambodia Airways is adding a Phnom Penh to Fuzhou, China weekly connection. JC Airlines is also re-starting its weekly flight to Kunming.
Despite this, Cambodia remains on high alert and under measures to retain the country's current Covid-19 death-free record, flights can be cancelled at short notice.
Flights between Cambodia and Indonesia and Malaysia were recently temporarily halted due to a spike in coronavirus cases in the two destinations.
---
Marissa Carruthers takes a once-in-a-lifetime opportunity to see Angkor Wat temple away from the crowds and finds it both an exhilarating and disheartening experience.
---
Main image by Arulonline provided by Pixabay
Marissa Carruthers
Marissa inherited her love of travel from her parents, who would entertain her as a child with exotic tales of their adventures across the globe. Her first solo leap into foreign lands was an Inter-railing trip across Europe and North Africa during her first summer at university and, despite two muggings, several dices with death and a terrifying encounter with the monkey mafia, she was hooked.