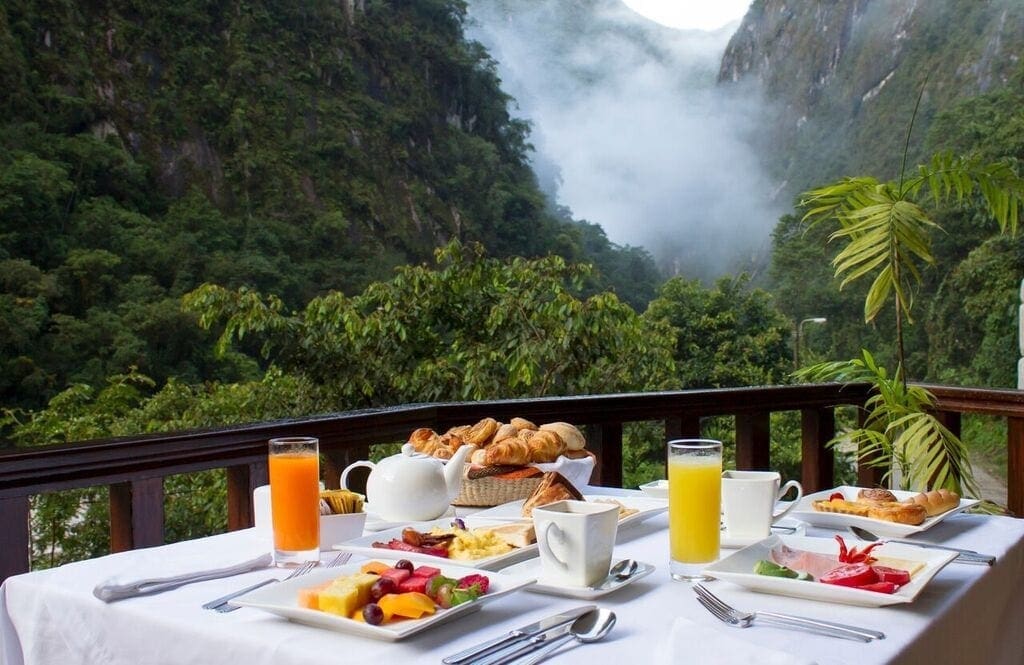 Sumaq Machu Picchu Offers Cultural Wellness
Johan Smits
Posted on 30th Jan 2018
Spectacularly located on the banks of the Vilcanota River at the foot of Peru's ancient Inca citadel of Machu Picchu, the Sumaq Machu Picchu Hotel is offering a variety of wellness experiences both on and off-property that allow guests to connect with the cosmic energy of ancient Peruvian civilisations, while touring nearby natural and cultural sites.  From healing spa treatments using indigenous Andean plants and herbs, to cleansing ceremonies bathed in nature and mystical culture, the Sumaq Machu Picchu Hotel offers travellers to Machu Picchu the opportunity to awaken and nourish mind, body and soul.
Within the hotel's Aqlla spa, the focus is on offering a menu of treatments that incorporate local ingredients and curative Peruvian traditions.  Highlights include the Sabai Massage for Body & Face; a 60-minute pinda-style massage that uses warmed compresses loaded with 32 natural medicinal herbs, such as sage, lemon grass, fennel, thyme, eucalyptus, green tea, Andean mint, horsetail and bergamot.  The heated pindas open the skin's pores, allowing the healing herbs to absorb into the epidermis.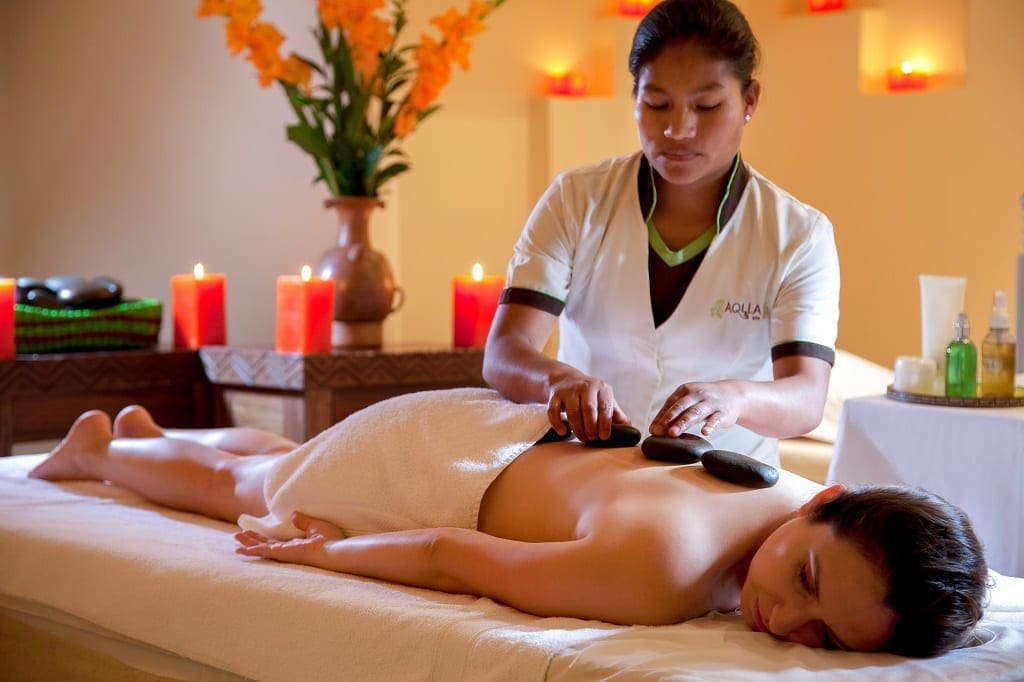 The Incas have been using pink salt from Maras, a town near Cusco, for millennia for its energy-boosting, high-mineral content. The Maras Body Massage has adapted this powerhouse salt as a therapeutic natural scrub. The 90-minute treatment begins with an exfoliating salt scrub, followed by a body mask of papaya, lemon and lettuce that leaves a prolonged refreshing sensation. The treatment concludes with a relaxing massage with Andean herbal oils with medicinal attributes, including chamomile, eucalyptus and lemon grass.
---
For more wellness  experiences, join Mark Bibby Jackson at the Kamalaya in Koh Samui.
---
Other treatments using indigenous ingredients include the Body Massage with Coca and Muña Essential Oils, which uses two time-honoured healing plants of Peru's ancient Inca culture; Muña, renowned for being a digestive aid, as well as its soothing and calming effects on aches, pains and arthritis; and Coca leaves, loaded with vitamins, protein, calcium, iron and fibre that help to counter the effects of high altitude in the Andes.  The Deep-Hydration Cleansing Facial with Quinoa taps the nutritional benefits of the quinoa to prevent premature aging of sensitive and dehydrated skin. The Andean powerhouse grain – loaded with amino acids, enzymes, vitamins and minerals, fibre, antioxidants and phytonutrients – has been used for its health benefits for thousands of years in Peru and was the nucleus of the Inca diet.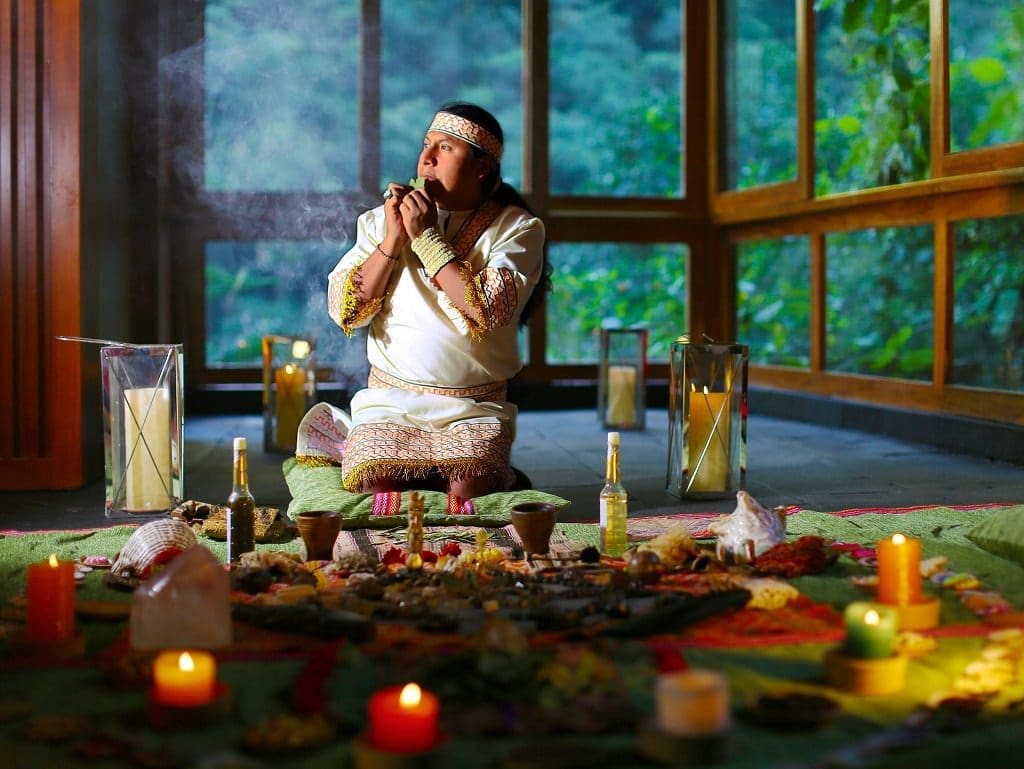 Beyond the spa, the Sumaq Machu Picchu Hotel offers spiritual and wellness experiences that connect with the cosmic energy of ancient Peruvian civilisations, while touring nearby natural and cultural sites.  During the full day Machu Picchu Mystical Tour, guests will visit the historic sanctuary with a local shaman who uses his natural gifts to help them discover the spiritual side of Machu Picchu.  After delving into the culture and history of the sanctuary with a tour guide, participants will gain an in-depth knowledge from the shaman of the natural energy sources that surround Machu Picchu, as well as its magical connections to Pachamama or Mother Earth.  During the visit, the shaman will lead a cleansing session, while back at the hotel in the evening, travellers will participate in a private coca leaf reading.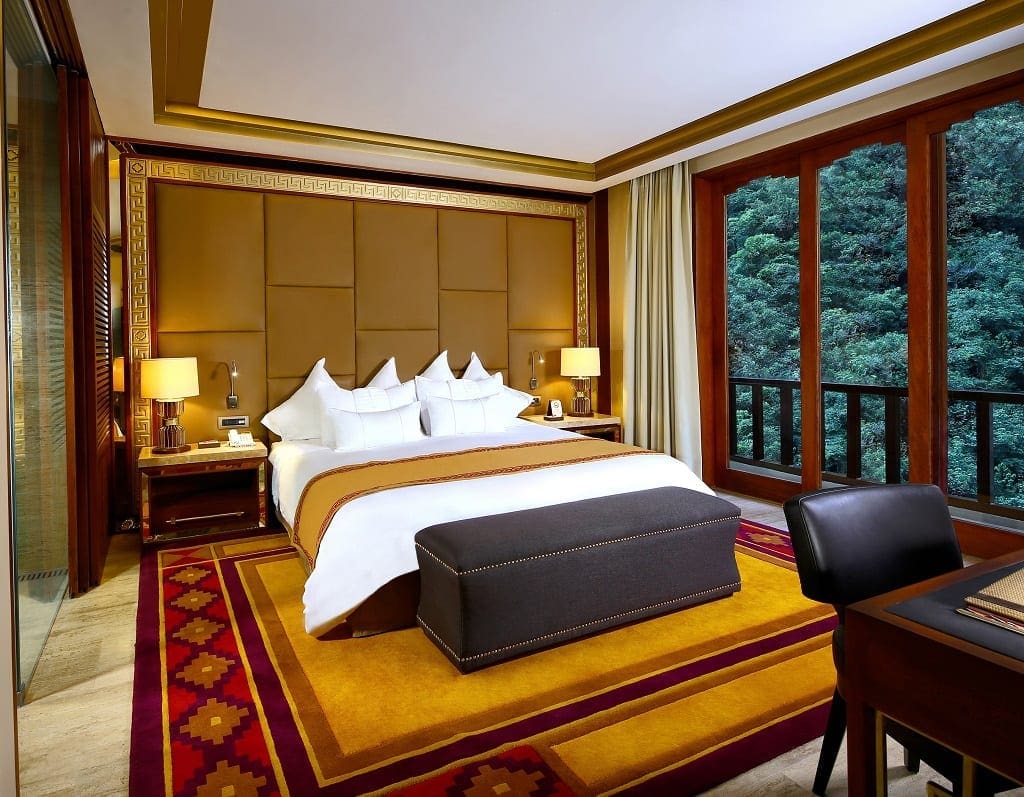 Back at the hotel, guests can participate in a one-hour Payment to the Earth Ritual on the hotel's private terrace.  This traditional practice of making offerings to Pachamama, or Mother Earth, has been passed down from the time of the Incas, as Ancient Peruvians held Pachamama sacred.  This ritual remains a part of daily life for many locals in surrounding regions of Machu Picchu and the Sacred Valley.  With a shaman and private interpreter as guides, guests can discover a realm beyond the physical world and become more open to emotional and spiritual healing.  Coca, which is a traditional Peruvian symbol of community and respect, plays a significant role in the ceremony.
---
Rooms at the Sumaq Machu Picchu Hotel start from USD 602.80 per room per night (from GBP 427) based on double occupancy and including buffet breakfast, lunch or dinner, luggage assistance between the hotel and Aguas Calientes train station, mini bar, Wi-Fi, a Pisco Sour cocktail, welcome drink and snacks.  The hotel offers complimentary activities for guests such as a culinary demonstration, mini-chef cooking lesson for children and Andean Tales evening story telling. For more information or to make a reservation, visit www.sumaqhotelperu.com.
Johan Smits
Freelance writer, translator, web content developer, author of the novel Phnom Penh Express and Tommy, a short story. Loves trying out local brews, avoids noise. Chronically indecisive about where to lay down his hat. Shortlisted AITO Travel Writer of the Year 2018.
Upcoming Events
November 17, 2022

-

January 1, 2023
Subscribe to our newsletter