Planning Your Perfect Peru Holidays
Hugh Clayson
Posted on 24th Sep 2018
From flying over the Nazca lines to cruising along the Amazon, and trekking to Machu Picchu, Hugh Clayson offers some advice if you are planning to arrange your Peru holidays.
Peru is justly famous for awe-inspiring Machu Picchu. But Peru offers so much more from Lake Titicaca to the Colca Canyon, vibrant cities and pristine areas of Amazon Rainforest. So plan to stay a bit longer and be rewarded with some amazing travel experiences on your Peru holidays.
Kick-start your trip in Lima Peru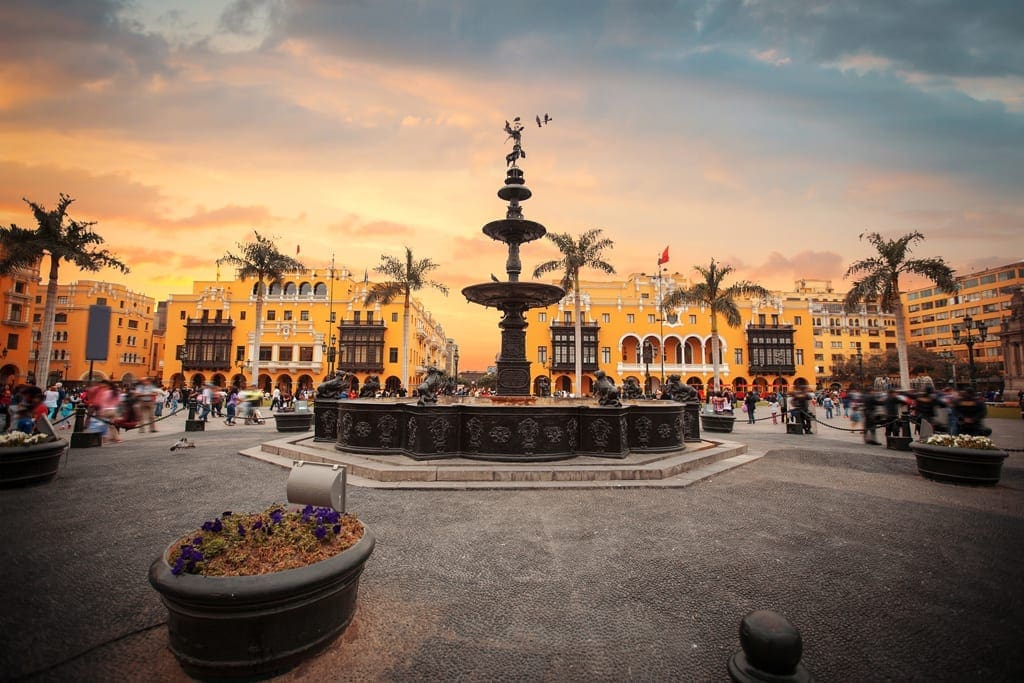 Peru's capital city, Lima, is worthy of a day to explore. There is a lot to do, from admiring beautiful colonial architecture, great museums, art galleries and an easy-going city beach. Plus, Lima is becoming known for its cuisine with new fusion restaurants mixing Latin and Asian flavours cropping up. If you are arriving in the evening, it is best to factor in two night in Lima.
Don't Miss Lake Titicaca
I suggest travelling south to beautiful Lake Titicaca, the highest navigable lake in the world. Here, where people have made their homes on man made floating islands.
Experience the Amazon Rainforest – river cruise or stay in a lodge?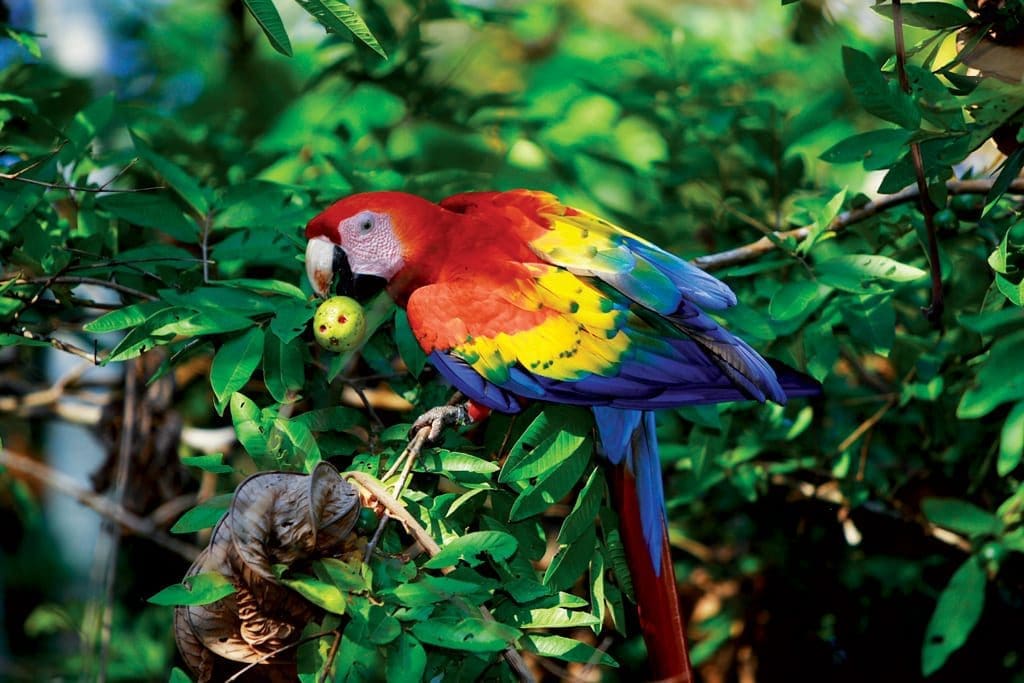 A cruise along the Amazon is ideal if you are seeking to discover the diversity of different rivers, tributaries and flooded forests. It is a more social experience too, as like-minded travellers – usually about 15-20 passengers – travel together, eating included meals and taking excursions as a group. Cruises depart from the Amazon town of Iquitos, where there is a choice of vessels to suit all budgets. All cruises include full board and daily excursions from the boat.
The best lodges in the Peruvian Amazon are in the Tambopata region further south of Iquitos. Staying in a lodge suits more independent minded travellers as most only have a small number of rooms and guests. From the lodges you can explore the forest, with early morning, day and night walks in the company of an expert local guide. All lodges enable visits to licks where you can observe these parrots and macaws in this unique setting. You will also visit observation towers for treetop views of the rainforest.
Explore Colonial Arequipa
South of the capital is the UNESCO-listed is Arequipa, known as the 'White City', which you can reach on by sleeper on the Andean Explorer. Located in a sweeping valley, Arequipa has a well-preserved colonial centre including the 16th century convent of Santa Catalina.
Colca Canyon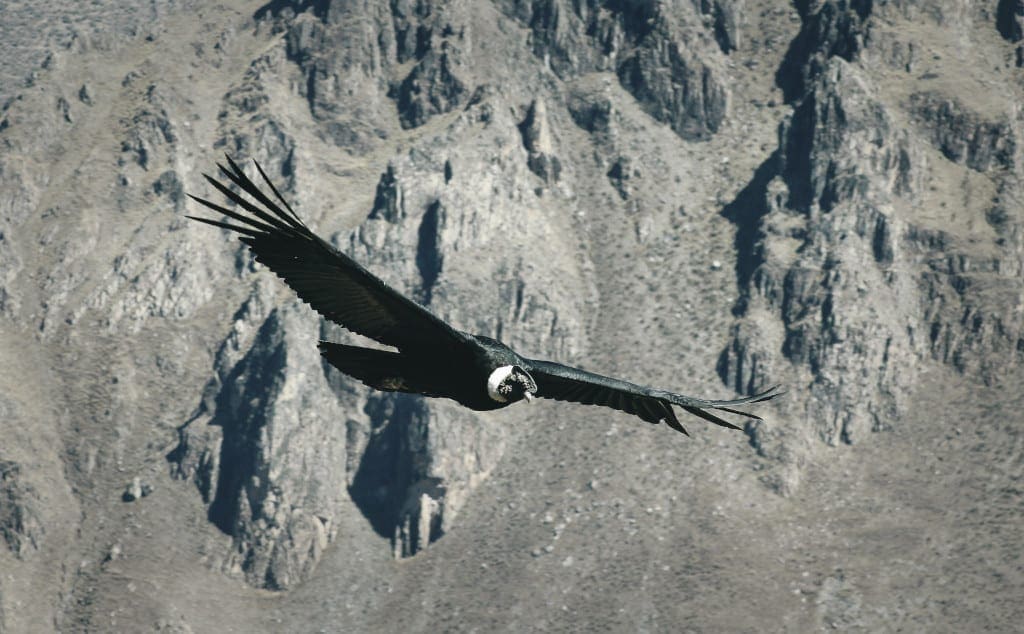 A visit to the Colca Canyon is an absolute must do on your Peru holidays. As canyons go few can compare with Colca. Admire the Andean Condors, as they fly through the canyon from the look-out point at Cruz del Condor.
The Nazca Lines
The other significant attraction south of Lima are the Nazca Lines. Around two thousand years old, the geoglyphs are a series of lines and figures of animals drawn in the Nazca dessert by the Nazca culture, and preserved by whirlwinds. In 1994, it was designated a UNESCO World Heritage site. I suggest you view them from the air on a trip in a plane.
Some suggestions for visiting Machu Picchu Peru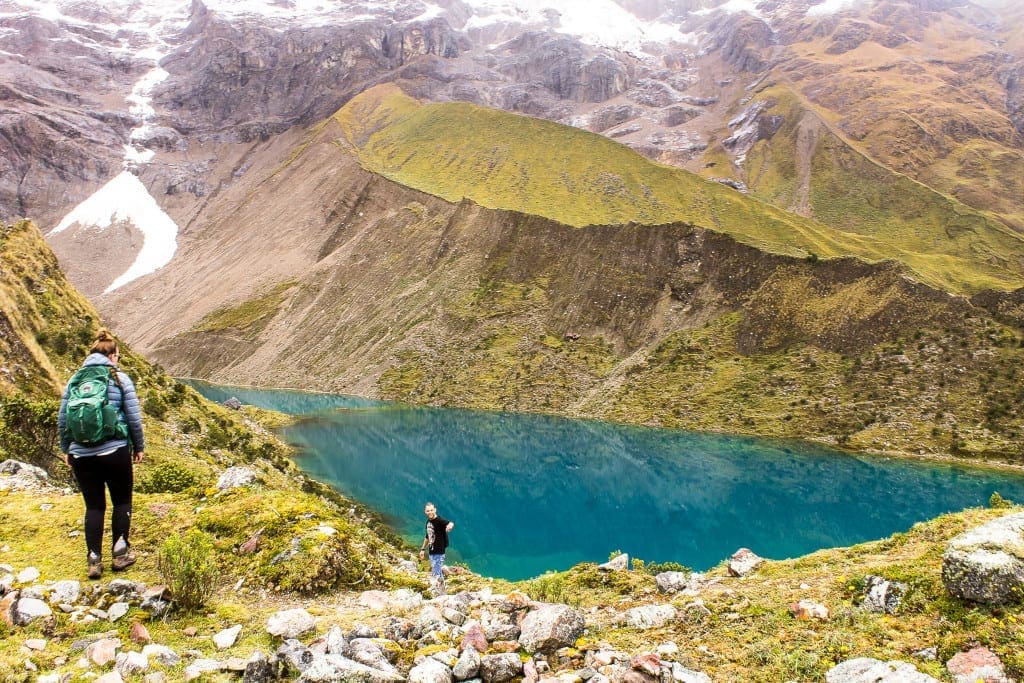 Machu Picchu is extremely popular with tourists. Some say it is overcrowded at times. So how best to visit this wonder of the world?
I suggest flying from Lima to Cusco and rather than staying there, drive to the nearby Sacred Valley where you can acclimatise to the high altitude and visit the Inca sites at Pisac or Ollantaytambo, which are well worth visiting.
You can visit Machu Picchu either by train from the Sacred Valley, or from Cusco embark upon the Hiram Bingham train and re-live the golden era of travel in the most scenic of environments. If you are feeling more adventurous, the Inca Trail to Machu Picchu takes four days, or you could avoid the crowds on the less-travelled ancient routes along the Weaver's or Salkantay Trails.
Cusco is a must see for at least a two-night stay, and from here you can visit the Inca ruins at Sacsayhuaman.
---
Best time to visit Peru
As the temperature is consistently around 20 degrees, you can time your Peru holidays for any time of the year. Do remember the temperature is always colder in the higher altitude Andes. November to March is wet and June to September is dry. I do suggest you avoid July and August when Machu Picchu is at its busiest and airfares to Peru are a little higher.
Flights to Peru
BA fly direct to Lima. Air France, KLM and Iberia have flights to Lima from the UK via Paris, Amsterdam and Madrid respectively. There are also direct flights to Lima from most South American cities.
Time in Peru
The time in Peru is GMT / UTC -5. There is no daylight saving time.
Peru Currency
The currency in Peru is the sol, there are approximately 4.2 sol to the pound.
---
Ask the experts about your Peru Holidays
Visit www.veloso.com who offer a range of sample itineraries to Peru, which can be booked with flights or tailored around your specific likes, interests and aims.
Hugh Clayson
Hugh has visited over 70 countries developing tours and holidays. Always seeking out ways to experience a destination as a traveller (not a tourist), two of his most memorable adventures include travelling across the Roof of the World through Tibet, and night canoeing in the Amazon rainforest. Hugh now lives in the beautiful Cotswolds and shares his experience with travel companies and travellers planning to explore this wonderful world.