Mauritius Holidays: Arrive a Visitor, Leave a Local
James Clark
Posted on 15th Nov 2018
On his Mauritius Holidays, James Clark is overwhelmed by the hospitality of the island nation's people and the rum.
Within moments of arriving at the Veranda Pointes aux Biches Resort & Spa we were showered, changed and on the beach dancing the Sega, one of the major music genres of Mauritius sung in creole.
Dancing, singing and drinking coconut filled rum cocktails as the sun went down over the sea was a great introduction to Mauritius that managed to enforce the resorts slogan, 'arrive as a visitor, leave like a local.' Just two hours into our Mauritius holidays and we were given such a welcome that we began to feel like native Mauritians returning home.
Mauritius Holidays Boat Trip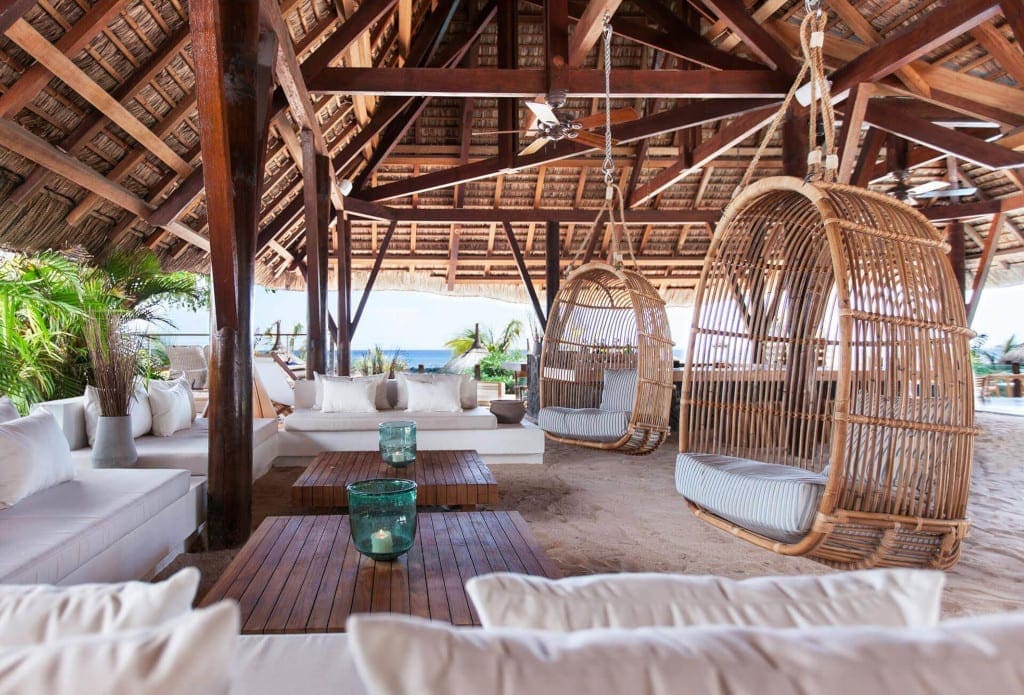 In the morning and after a massive buffet style breakfast – I opted for vegetable curry – we were collected and taken to the Veranda Paul & Virginie Resort & Spa in Grand Gaube to spend the day out at sea, swimming, snorkelling in the lagoon, dancing and drinking rum cocktails.
Our captain spent as much time dancing and singing to his playlist as he did behind the wheel, but there was nothing to crash into, apart from Amber island far in the distance.
Amber island is a 140-hectare local national park protected by the Mauritian government. This wild island is surrounded by mangroves, rocks and crystal-clear sea and is where I took the opportunity to lay back in the cool water and chat with some local fishermen.
The trip back to Grand Gaube felt like it was over in a moment as the rum took effect and dancing ensued.
Port Louis, capital of Mauritius
The next morning, we headed to the capital city Port Louis for a street food tour around the old quarters of the city, with Taste Buddies. The tour was relatively new, but a great way to discover the hustle and bustle of city life, away from the postcard perfect coastal resorts.
Street food is fantastic in Mauritius – we tried everything from fresh coconut water, chopped fruit covered in chilli and sugar, hot curries topped with chilli and pickles wrapped in buttery breads, stuffed roti – a flatbread native to the Indian subcontinent, napolitaine – a traditional sweet made up of two circular buttery shortbread cookies with strawberry jam sandwiched between them and topped with pink sugar icing, dholl puris and sweet, sour and spicy pani pourri.
There was even a stop in Chinatown to enjoy both chicken and shrimp dim sum, that were filling and yet managed to melt on the tongue.
Biking Round the Island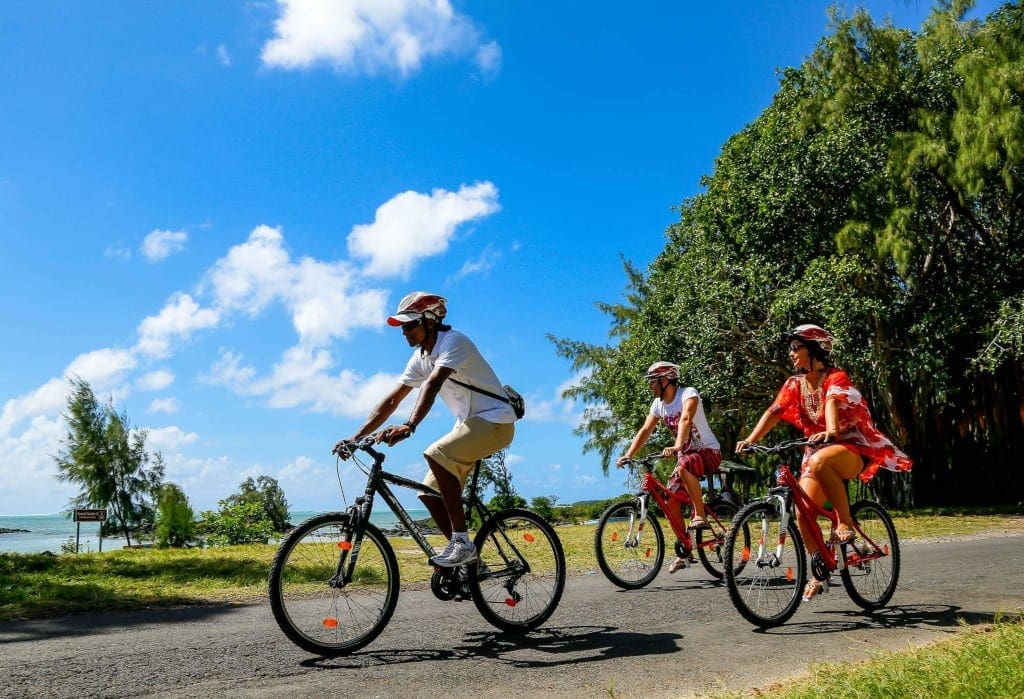 On our last full day on the island we decided to embark on a guided bicycle tour to the Temple de Triolet, the oldest Hindu temple on the island, dating back to 1888.
It was an experience that played on the senses, with statues of colourful Hindu Gods all over the place and smiling worshippers and the smell of incense at every turn.
We continued on to Mont Choisy beach. Not only the most beautiful beach that I have seen, but memorable because we managed to gate crash the beach filming of a Bollywood Movie. In true British style, we carried on talking and giggling and it wasn't long before we were asked to move further up the beach.
In the morning and on our last day I managed to sneak in a massage at the resorts Seven Colours Spa. It was the best I've ever had, I walked out of there feeling ten years younger, and without a knot left in my back.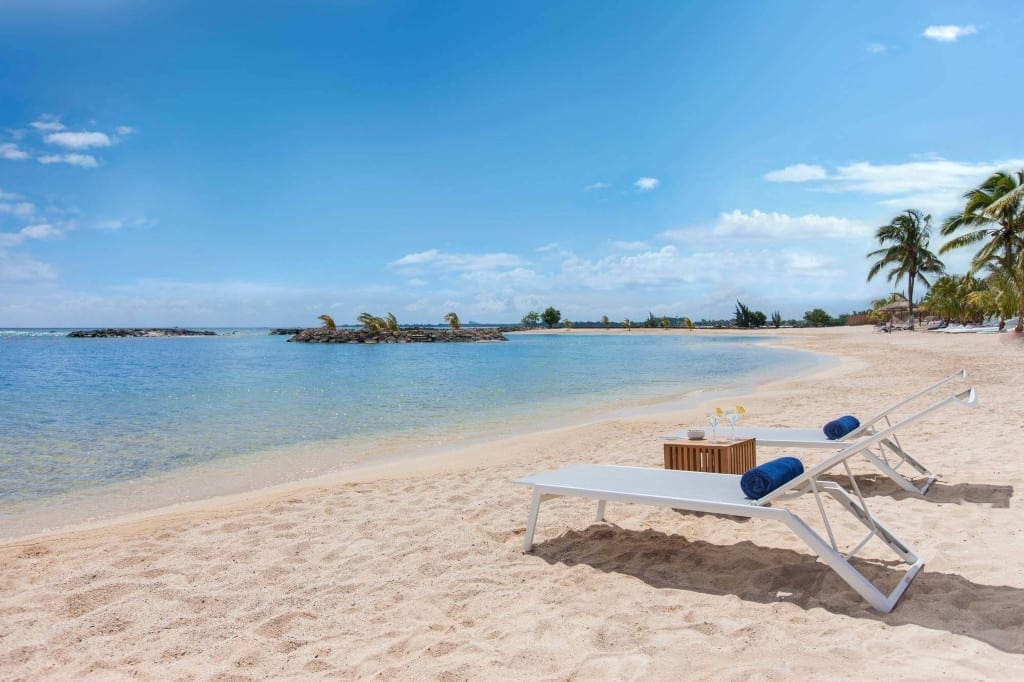 We stayed in the Privilège rooms at Sandy Lane Village in the Veranda Pointes aux Biches Resort & Spa. The Sandy lane part of the resort is strictly adults only, but children are very welcome in other parts of the resort. The rooms were spacious, cool and had their own small outdoor area facing the pool and bar, leading on to the beach.
If you get to meet the hotel manager Clifford Pierre-Louis he'll show you how to dance the sega and do shots of various flavoured home-made rum.
---
For an alternative Mauritius Holidays experience try Rustic Dining.
---
Mauritius Weather
Mauritius has a typical tropical climate. May to December is the best time to visit as the weather is cool and dry. December to March is the hot season, when most rains occur.
Time in Mauritius
Mauritius is GMT / UTC + 4. There is no daylight saving.
Mauritius Hotels
For more information about Veranda Pointes aux Biches Resort & Spa, click here. If you wish to book another resort, then please do so via our bookings portal, which helps to subsidise he running of this site, without costing you any more.
Mauritius Currency
The currency is the Mauritian rupee. There are about 44 Mauritian rupees to the pound, or 34 to the US dollar.
Lights to Mauritius from London
Air Mauritius flies from London Heathrow to Mauritius, via Paris Charles de Gaulle, some of the flights are operated by Air France.
---
For more information on Mauritius Holidays
Click here for the official tourism website for Mauritius.
James Clark
James Clark is a UK-based travel writer specialising in adventure and the great outdoors.