Visit Stockholm; You'll Love It
Travel Begins at 40 Editor
Posted on 9th Oct 2019
Travel Begins at 40 has teamed together with Altovita.com to give you some tips on what to do when you visit Stockholm, from its culture to its food and spectacular scenery.
Stepping into Stockholm is like entering a world where history and modern-day living meld to form a culture of its own.
The pristine cobblestone streets are lined with magnificent baroque architecture and the boats that dot the Baltic Sea archipelago create a tranquil atmosphere in a city that sees its fair share of bustling activity. Throw in welcoming locals and you have the recipe for a truly amazing destination.
Lovingly adored for its magical and endless summer days, the warmer months in this Scandinavian city truly are a happy affair. With temperatures that are just right, you'll find most of the population outdoors soaking up the sun along the beautiful beaches.
During this time, outdoor festivals are very popular, and meals are often best enjoyed from restaurant terraces and food trucks with innovative dishes. And, while Stockholm is home to many splendid buildings and infrastructure, you might be surprised to find that greenery still prevails – abundantly so, in fact. Summertime is when the parks brighten with lush vegetation and locals enjoy daily picnic lunches and indulge in sports and activities that complement their active lifestyles.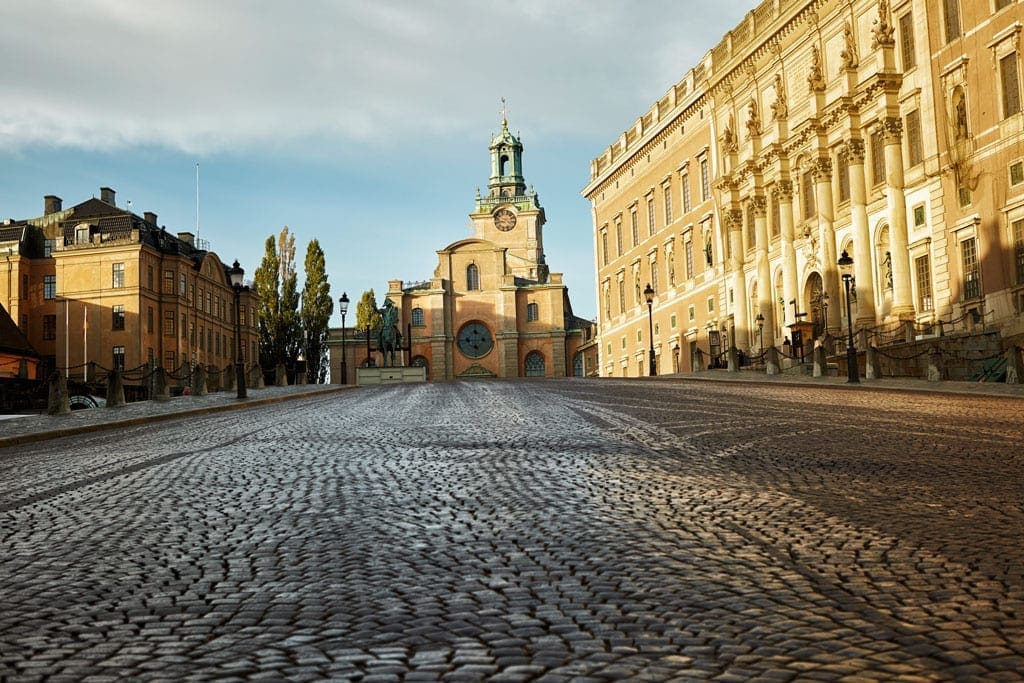 But don't brush off winter in Sweden just yet. As relentless as the colder months can be, this season puts Stockholm in a new light and a range of unique experiences awaken to yet again give travellers an authentic and eventful feel for this breath-taking Nordic city. During winter, this urban paradise becomes the ultimate definition of mysigt (the Swedish word for cosiness).
From exploring the many interesting museums and indoor markets to heading into the countryside where you can ski the slopes, you will find an assortment of traditional activities that will give a "real-feel" for the city. Oh, and don't forget to Fika like a Stockholmer! Fika is a coffee break with a snack, usually a freshly baked cinnamon bun. Swedes love their coffee and of course, this is a great way to warm up in winter. With a coffee shop on nearly every corner, you won't be short on options.
What To Do in Stockholm
With Stockholm being one of the most renowned cities in the world, the list of things to do is seemingly endless. With this in mind, we'll stick to a few of our favourite activities that will cater to a diverse range of personalities and expectations.
Visit Stockholm and Its World-Famous Museums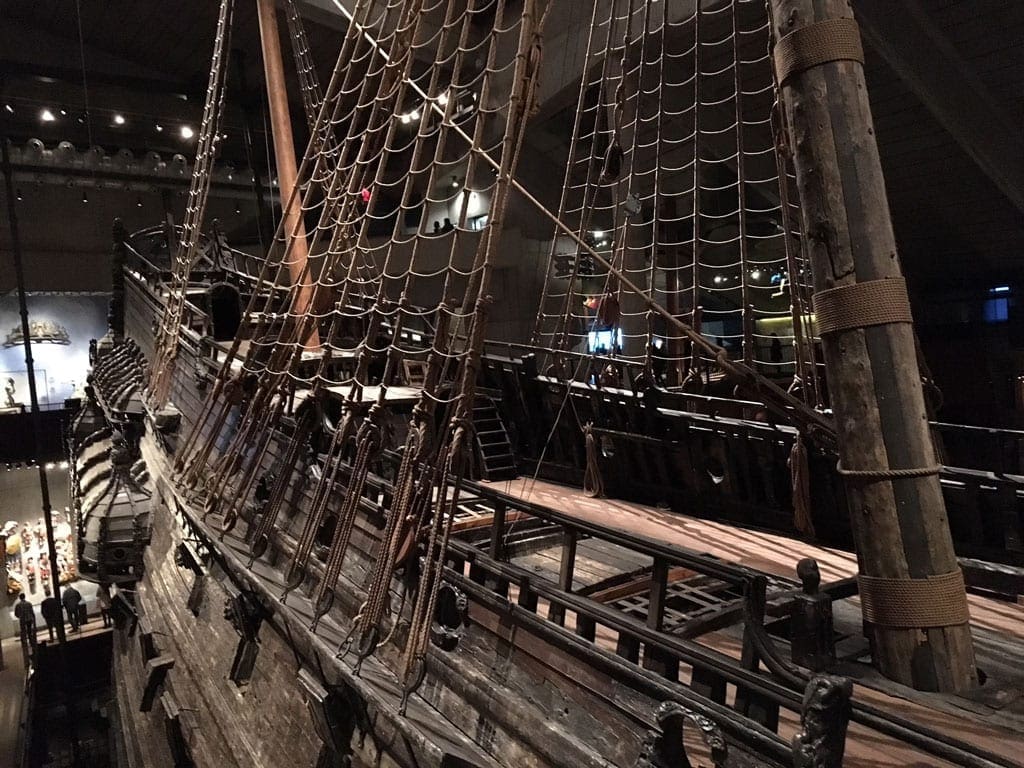 Stockholm's pleasant old town Gamla Stan is like a history museum in itself, but if you are looking for a more niche experience, then there are many fascinating and educational places to visit. The Vasa Ship Museum, the Royal Castle, the Moderna Museet, and the Skansen Open-Air Museummake make our list of the top historical hubs to meander to. And if you are an ABBA fan, then you might just want to add "ABBA – The Museum" to your itinerary too. Photography fans should make sure to visit Fotografiska Stockholm, one of the most wonderful spaces for photographic images in Europe.
Indulge in Luxury Shopping
From luxury boutiques to both indoor and outdoor markets, Stockholm is a place where you can find anything and everything. You'll find large and popular retailers, niche stores, markets with home-made items, and fun pop-up shops that offer the most unique findings. During the Christmas holidays, you can spend cold winter days shopping for loved ones while taking brisk strolls through the many Christmas-themed markets that line the festive streets.
Eat, Drink, And Be Merry
This Scandinavian city is home to an endless assortment of restaurants, coffee shops, food markets, and food trucks. From traditional food called "Husmanskost" to popular dishes that are enjoyed globally, Stockholm will take you on a "food tour" that will leave you feeling hearty and happy. With an appreciation for health and self-improvement, you'll find that food vendors feature many healthy dishes that cater to a variety of dietary requirements. If you are in the capital in winter, make sure to warm up with a glass of Glögg (a warm, spiced red wine). There is also an emerging quality Stockholm craft beer scene.
Stay Active and Healthy
With divine food and tantalising drinks, it's no wonder that Stockholmers try to maintain active and healthy lifestyles. Many gyms accommodate travellers and if you feel like exercising while travelling, then you will be glad to discover that you can pick and choose from a variety of different workouts and routines. The parks also feature outdoor gyms that are open to the public and if you are energetic enough to kill two birds with one stone, then you can sightsee and cycle the streets at the same time. After your energy has been spent, you can indulge in traditional Swedish spa treatments or wind-down with some yoga and a toe-curling massage.
Appreciate the Scenery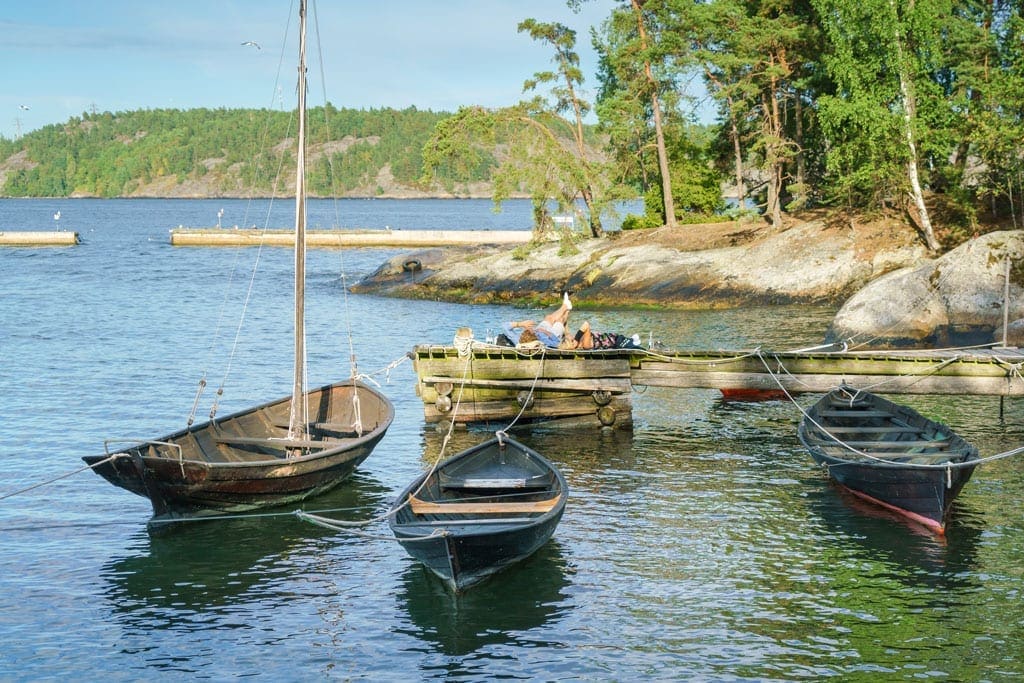 The beautiful buildings are what make Stockholm one of the most magnificent European cities. Combine this with lush green parks, quaint forests, and sandy beaches, then you have an invigorating destination with a sight to see around every corner. Boat sightseeing is one of the most popular ways to tour the city and there are many boats and ferries that welcome tourists – most of which include guided tours of famous Stockholm landmarks. One of the best ways to get a perfect bird's eye view of Stockholm, however, is to visit the many rooftop bars and restaurants. There are even a few spas with rooftop pools that allow you to soak in the scenery while you relax and rejuvenate in preparation for more explorative adventures. You could also visit the Ericsson Globe – a massive spherical building that gives a fantastic view encompassing all of Stockholm.
With so many things to do in Stockholm, it's an ideal destination for the mature traveller. With easy access to public transport, touring the city is stress-free and there's tons of "home-like" accommodation to choose from. With a reputation for being one of the safest countries in the world, Sweden ensures that its capital is suitable for solo travellers. It's the perfect destination for accommodating long-weekend getaways as well as longer trips for travellers who want to take their time exploring this unique European city.
As a centre of activity that's built on rich history, the reasons to visit Stockholm are never-ending and are constantly evolving. If you would like to treat yourself by visiting this glorious destination that welcomes travellers from across the globe, then Altovita would love to assist you with planning the ideal holiday. We will help you to find accommodation that best suits your needs (keeping both short trips and longer stays in mind) and our AltoReps will connect you to the "must see" places to visit in the city.
---
Book your trip to Stockholm with Altovita.com and receive 5% off when using coupon code ALTOTRAVEL40. When in Stockholm be sure to purchase a Stockholm Pass, which will give you free access to thre hop-on, hop-off buses as well as archipelago tour and many of the city's museums.
Travel Begins at 40 Editor
Travel articles, news, special offers, festivals and events from the Travel Begins at 40 Editorial team and our global network of travel industry contributors.