Isère France : Nowhere More Natural
Travel Begins at 40 Editor
Posted on 28th Jul 2021
With a variety of exceptional landscapes from valleys, forests, lakes, plateaus, high peaks and glaciers which range from the banks of the Rhône to the imposing 4,000m Pic Lory in the Écrins, Isère France is a destination that has sustainability at its heart.
The ideal back-to-nature getaway, Isère allows you to slow down, reduce your impact, help the local economy and reconnect with nature.
Isère : Ecotourism and Slow Tourism
Isère encourages sustainable tourism by promoting ecotourism and slow tourism that contributes to the protection of its natural, architectural and historical heritage, and by developing a vast number of routes throughout the department for gentle roaming – or travel using non-motorised transport.
Within Isère, several Stations Vertes (Green) resorts and villages are committed to sustainable tourism and work closely with locals to protect their heritage, for example with guided hikes to get up close to natural flora and fauna, exploring the historical heritage and understanding local traditions, interpretation panels describing the landscape, pedestrianised village centres, and free museums.
Station verte resorts in Isère include Allevard, Auris, Bourg-en-Oisans, Lans-en-Vercors, Les Deux Alpes, pedestrianised Oz en Oisans, the charming village of Vaujany, and several smaller resorts in Vercors.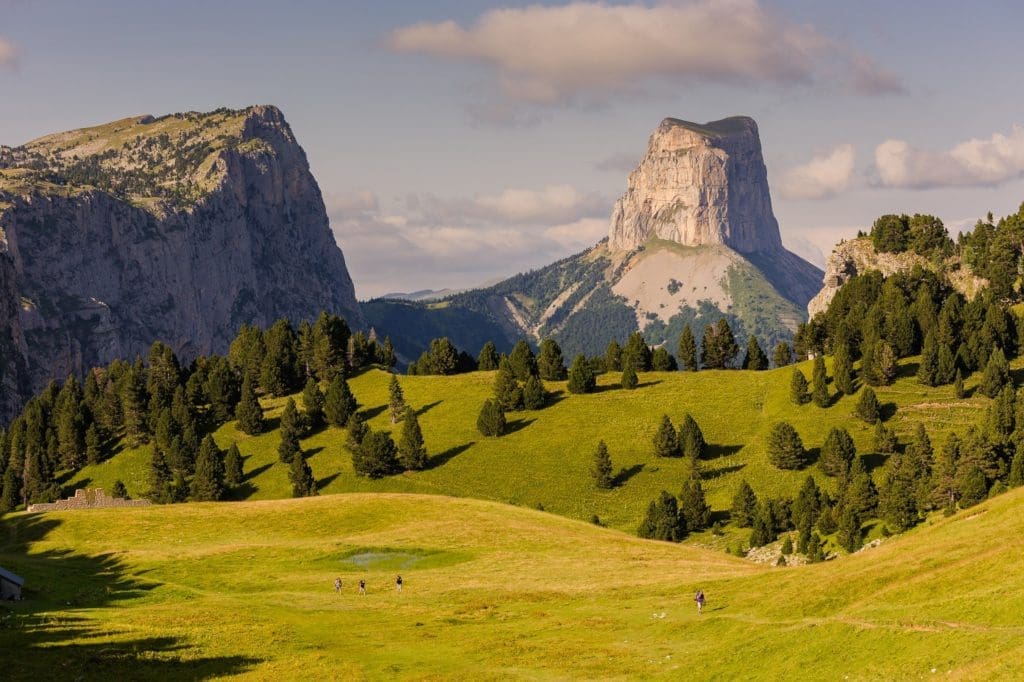 Helping preserve its heritage and protect its biodiversity, Isère's vast natural environment is made up of a National Park (Les Écrins); two regional parks (Vercors and Chartreuse); the Vercors High Plateau Reserve – the largest nature reserve in France; and more than 140 sensitive natural areas.
Flora and Fauna of Vercors Regional Park
In 1970 the Vercors Regional Park was designed to conserve its unique fauna and flora.
To preserve its heritage, the park shares traditions such as the recipe for Vercouline, a raclette dish made with Bleu de Vercors Sassenage cheese, and helps visitors understand the unique ecosystems of the Vercors.
Many plant species are protected, including wild tulip, lady's slipper and bear's ear primrose. There are also more than 100 types of nesting birds including black grouse, which also is the emblem of the park, as well as more than 60 mammal. Chamois, both red and roe deer, ibex, as well as mountain sheep and wild boar can also be found roaming these wonderful hills.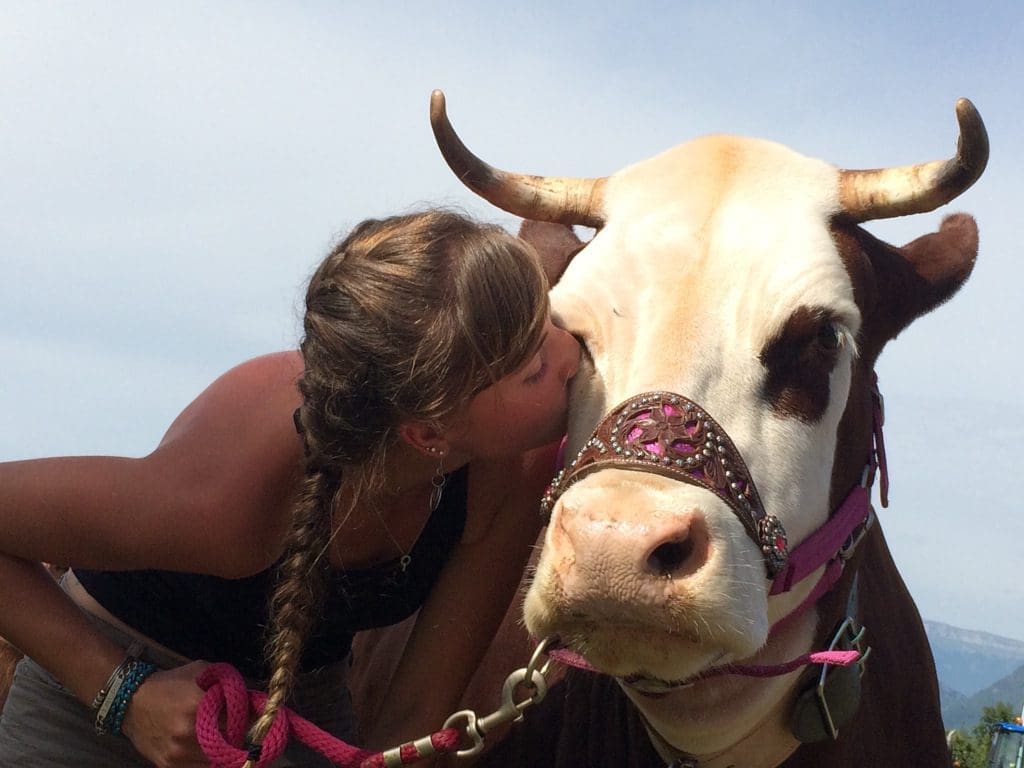 For more than 10 years, the park has been involved in sustainable development initiatives to maintain air and water quality, including waste management and short food supply chains. The Vercors also encourages soft mobility and healthy living with activities such as spending time detoxifying in our forests by practicing yoga and forest bathing (sylvotherapy), and looking up at unpolluted skies. Providers displaying the Inspiration Vercors Partner logo – made up of accommodation providers, restaurant owners, activity providers and tourist sites – guarantee visitors a quality experience based on these values.
Isère: Committed to Sustainability
Isère's sustainable tourism initiatives focus on developing and diversifying mountain activities and promoting four-season tourism.
Since 2017, the department has also been involved in a number of new initiatives that support Isère's resorts in their sustainable tourism transition.
Eau d'Olle Express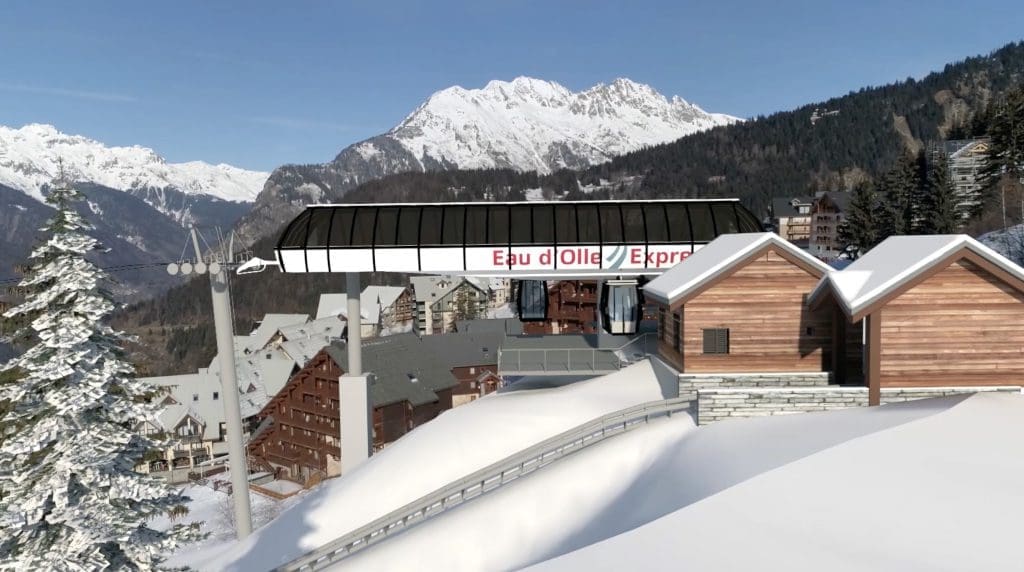 Eau d'Olle Express valley lift is the very first new generation valley lift in the French Alps and cuts its carbon footprint. It connects the village of Allemond in the Olle Valley to Oz-en-Oisans and on to the Alpe d'Huez Grand Domaine area in just eight minutes instead of 20 minutes by road. Shaving off 10 km and reducing road traffic by up to 1,000 vehicles/day in high season helps reduce carbon dioxide emissions by more than 230 tonnes a year.
With advanced technology, no noise pollution, and little environmental impact, this three-kilometre valley lift is a new mode of transport that links the valleys to the mountains. Travelling at six metres per second, the 33 10-person gondolas whisk 2,000 skiers and holidaymakers per hour up to the pedestrianised Oz-en-Oisans, awarded station verte ecotourism status. Access to Eau d'Olle Express is free for pedestrians (without sporting equipment).
Chamrousse : First "Smart Ski Resort" in France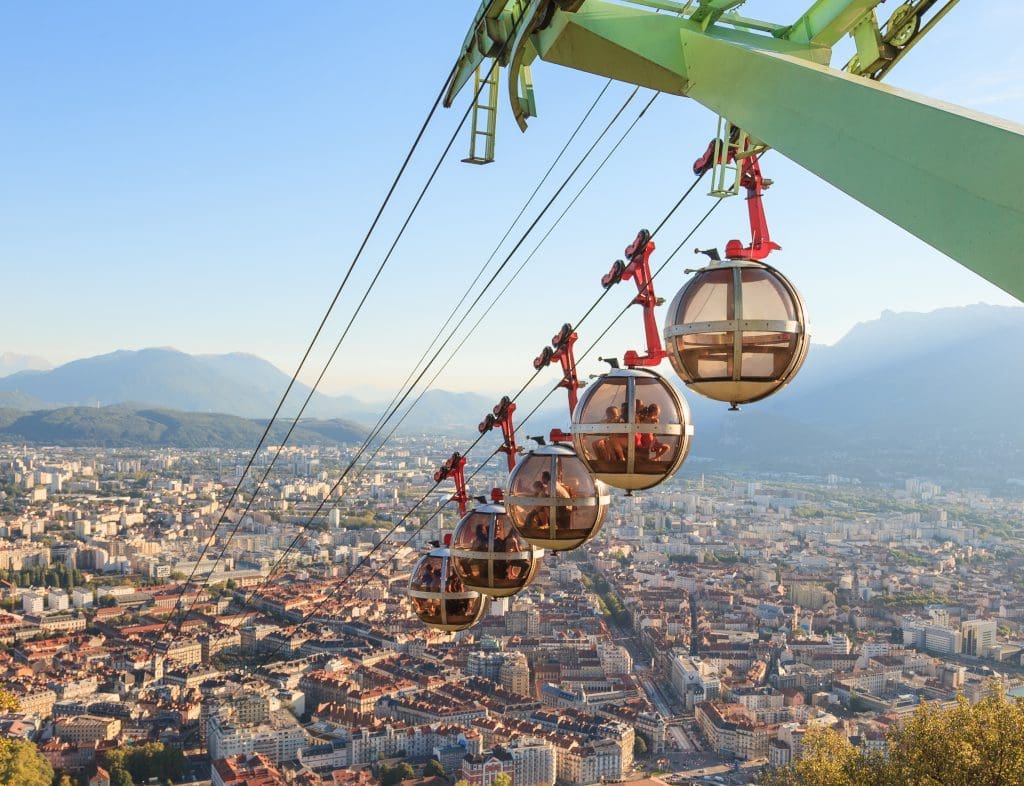 The ambitious project will create France's first smart ski resort, a model sustainable town that reduces its carbon footprint.
The plan is to restructure the village centre at Le Recoin into a 'hyperlieu', or hyperzone, combining renewable energy, smart control and green mobility. Solar power will supply renewable energy for the resort through the installation of nearly 9,500 m2 of solar panels whose energy production will be around 900 MWh per year. A vast two-kilometre heating network will connect 1,125 housing units supplying domestic hot water and 87% of heating needs.
To help green mobility, the municipality is building a hydrogen station that will supply hydrogen fuel for the resort's vehicles, bikes and shuttles, and 11 electric vehicle charging points will be available by 2025.
Grenoble : European Green Capital 2022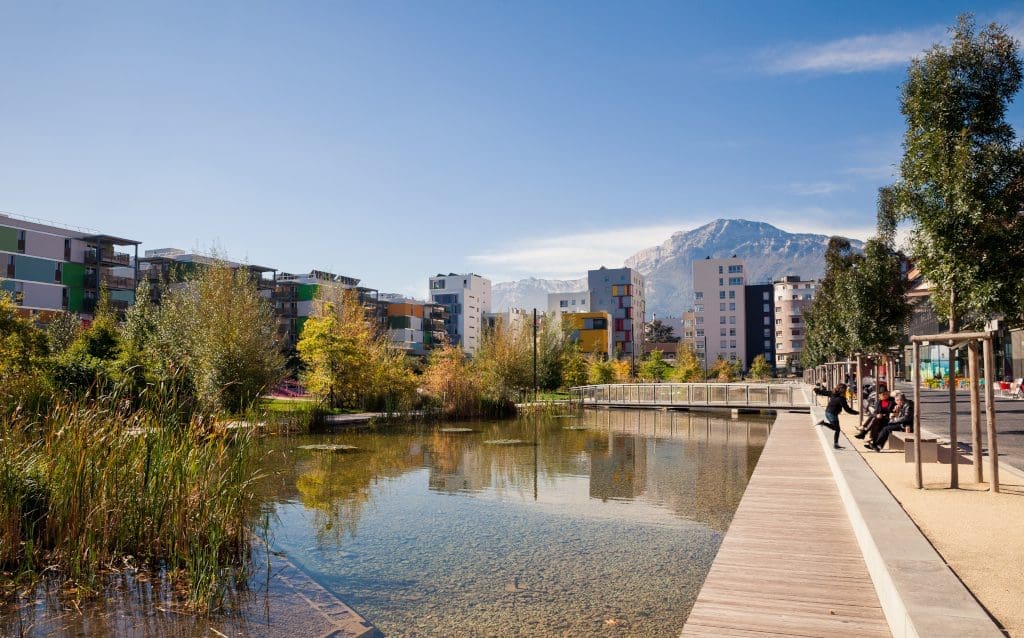 Each year, the title European Green Capital is awarded to cities that demonstrate a strong commitment to the environment and to sustainable development. Grenoble demonstrated its vision, enthusiasm and ability to inspire other cities by highlighting its eco-responsible actions from the last ten years, which include:
320 km of additional cycle paths and facilities created in 2017 and plans to replace 100% of diesel buses with clean energy in 2022;
23% reduction in greenhouse gas emissions between 2005 and 2018, with a 2030 target of 40-50%;
Pure untreated water thanks to a protected catchment station, one of the largest in Europe;
5,000 trees planted since 2014 (15,000 by 2030), one organic urban farm, 23 community gardens, eight educational gardens, and six community orchards;
Zero pesticides used in the city's green spaces for 10 years.
Climate Change & Snow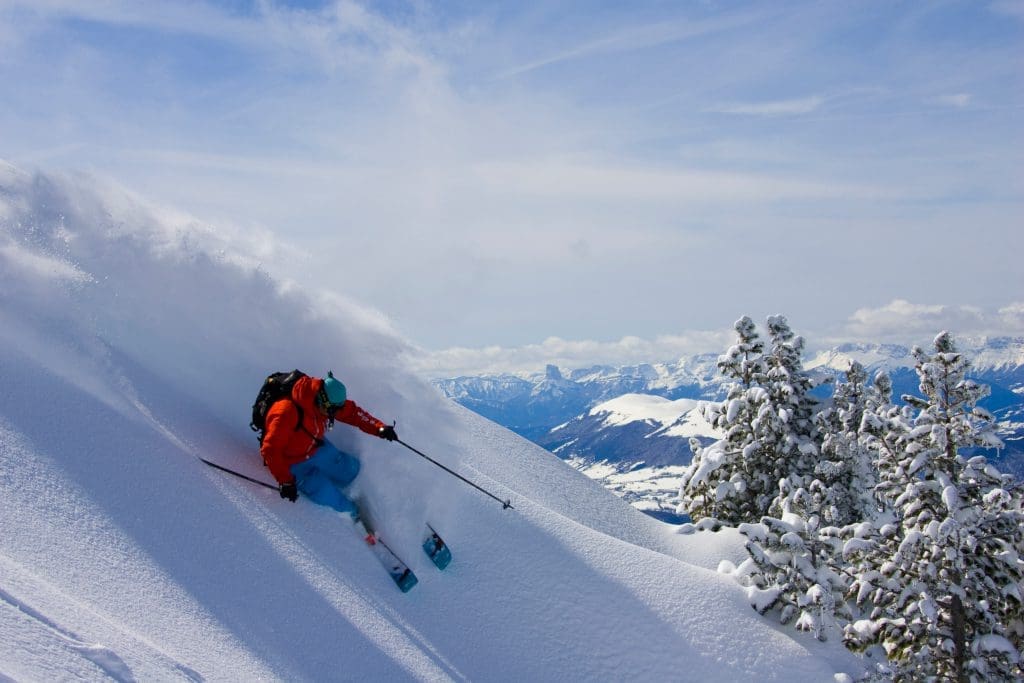 Climate change and rising temperatures have led to the disappearance of snow in mountain resorts. Concerned about these fragile ecosystems, mayors of nine ski resorts in Isère signed a French national charter for sustainable development to preserve biodiversity and natural resources.
The charter offers tools to help identify areas that produce the most greenhouse gases and to put in place the best practices.
Some of the actions that Isère's mountain resorts are implementing include channeling rainwater from the rooftops into reservoirs to supply the snow cannons, using green energy for chair lifts, increasing the size of wastewater treatment centres, and installing composting toilets on the slopes.
More specific initiatives in Isère include: improving piste grooming facilities in Alpe d'Huez; sustainable management of local forests in St-Pierre-de-Chartreuse; and Chartreuse Propre, a collective set up for the joint collection of waste and preparation of meals using local and organic products.
Green Travel – Getting to Isère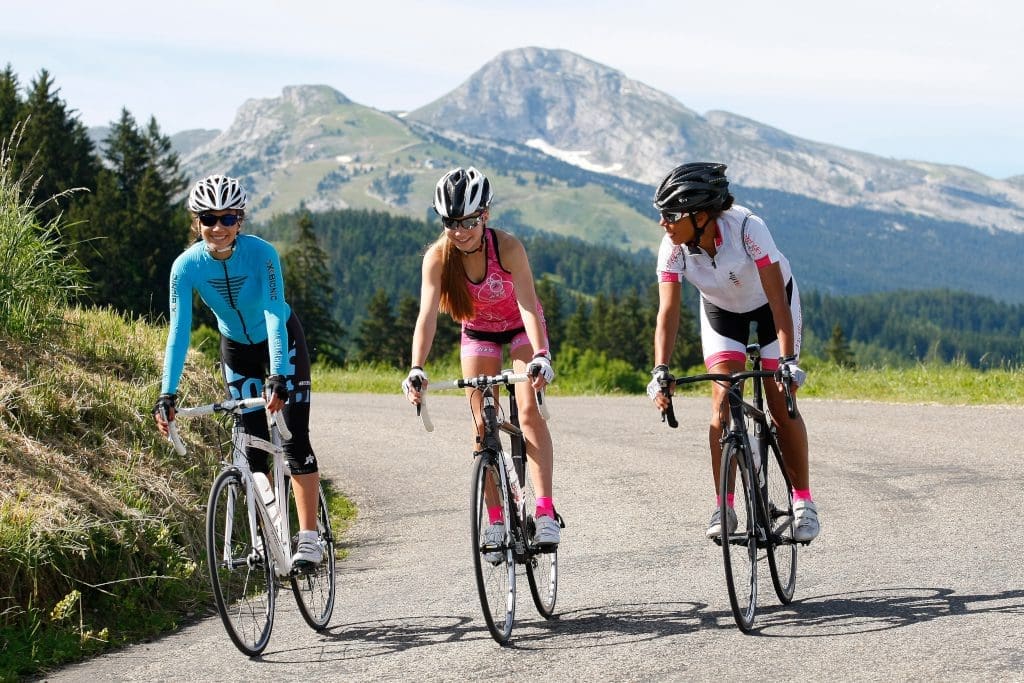 Almost 70% of greenhouse gas emissions from tourism are linked to transport (source: UNWTO) so consider how you get to Isère.
By car:
While Isère encourages use of public transport, if you do travel by car, check your carbon footprint by using an online calculator, such as Greentripper, where you can also choose to offset any greenhouse gas emissions by contributing to global projects.
By train:
To travel to Isère by train, take the TGV to Grenoble. Grenoble TGV station is 7.5 hours from London, three hours from Paris. Using operators such as Snowcarbon helps contribute to reducing carbon emissions. For example, a journey by plane from London and then a shared taxi from a ski resort can create 103.43 kg of CO2 per person; but travelling by Eurostar Ski Train from London, and then a taxi only creates 18.47 kg of CO2 per person.
By bus: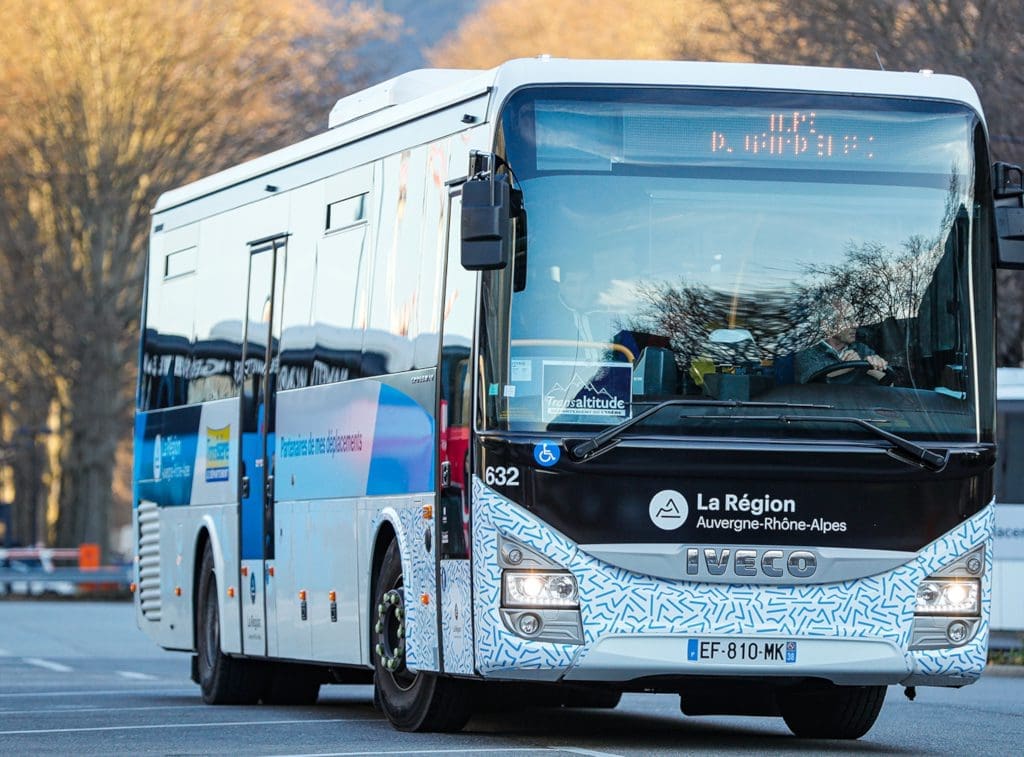 From Grenoble bus station, bus connections are timed to coincide with train arrivals in winter. You can take the bus to 16 resorts with Transaltitude. The fleet of Transaltitude vehicles meets the latest EURO6 environmental standards, with an average emission of 76.1 g of CO2/Voy.km. Each bus replaces an average of 40 cars and saves 60 litres of fuel. Transaltitude also uses top-of-the-range fuels and trains drivers in eco-driving to help optimise the consumption / performance ratio and reduce emissions.
Travelling to Ski Resorts
In addition to the Eau d'Olle Express valley lift (see above) several areas run free shuttle buses between resorts such as from Bourg d'Oisans to Vaujany, and free buses run on Saturdays and Sundays between Grenoble and resorts such as Vaujany to encourage weekend visitors to leave their cars at home.
Walk, Cycle or Use Public Transport
You can easily travel around Isère by bike, on foot, by bus, tourist train (such as The Little Train of La Mure) or even on horseback. As well as being more eco-friendly, these alternative forms of transport provide the perfect way to experience Isère's mesmerising landscapes. Once you're in Isère, we ask you to limit your impact and avoid using your car.
On foot:
In some areas, such as the Haute Belledonne Natural Park, the only way you can visit is on foot. Follow the paths marked and try to avoid going off the beaten track in case of wildlife habitats. Areas such as the Vercors in winter harbour the rare black grouse – or tetras lyre. Stick to the snowshoe routes and avoid the sections marked where black grouse burrow and hibernate.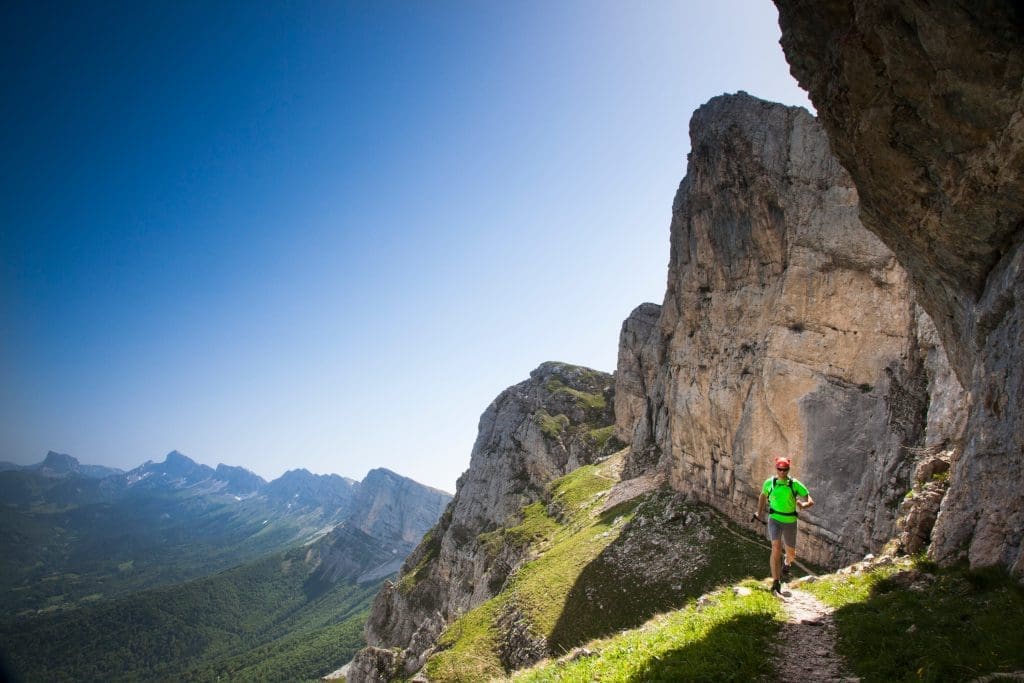 By bike:
To explore Isère, cyclists have access to a 1,000-km road network that criss-crosses the entire area with 21 signposted cycle-touring itineraries such as the V63 Veloroute, the Via Vercors and the Oisans Greenway.
Anyone can now tackle the high mountain passes with more e-biking routes and facilities such as charging stations dotted throughout the land and see places that may have once been inaccessible. Isère also provides extensive facilities for cyclists from cycle paths to hire shops and bike-friendly accommodation that display either the Oisans or Accueil Vélo labels.
For hassle-free travel from one itinerary to the next, some of the Transisère buses allow cyclists to take their bikes on board for example between Villard-de-Lans – Méaudre-Autrans – Lans-en-Vercors, Alpe-d'Huez – Bourg-d'Oisans, Chamrousse to Grenoble.
By bus:
Transisère is a network of buses with more than 3,000 stops throughout Isère. They also run a number of natural gas buses from Grenoble to Gresivaudan.
---
For more information on things to do in Isère, visit here.  All photos courtesy of Isère Tourism.
Travel Begins at 40 Editor
Travel articles, news, special offers, festivals and events from the Travel Begins at 40 Editorial team and our global network of travel industry contributors.