Baltimore Running Festival, Maryland, 2022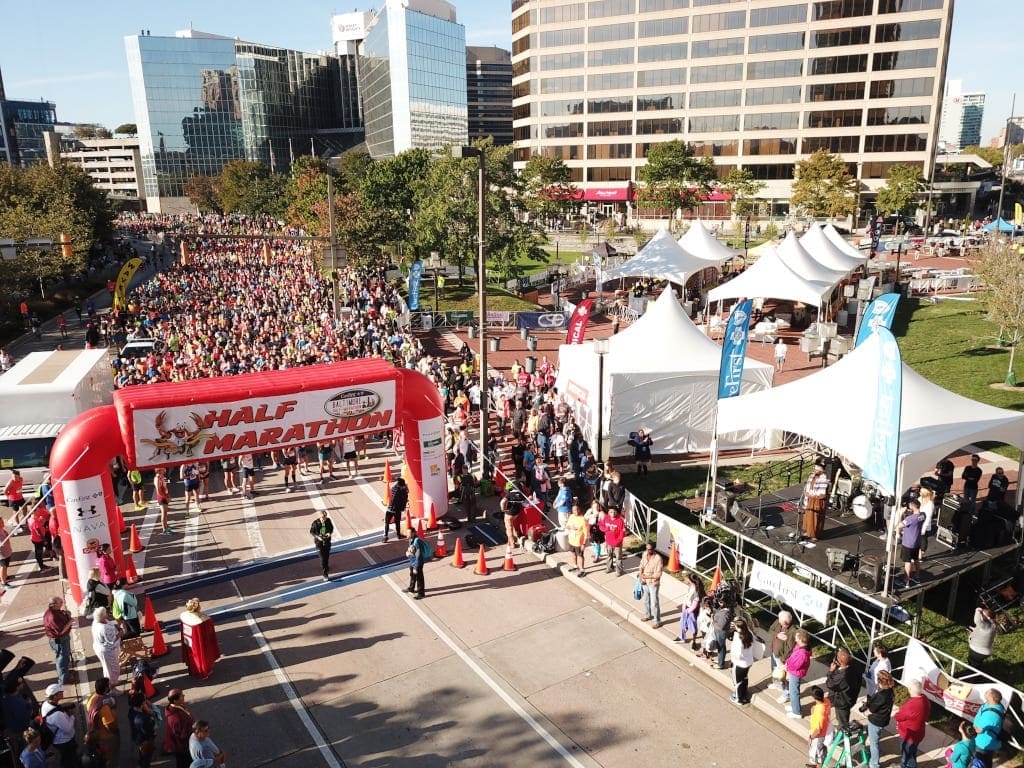 Want to try your hand at a race, but not sure which one? Try the Baltimore Running Festival, one of the most popular in the nation.
The runs help you get to know the city of Baltimore, as they loop through some great neighbourhoods including Federal Hill, a historic part of the city with buildings that date back to the 18th century; Fells Point, known for its bars and seafood restaurants; and the waterfront at the Inner Harbor where the event will end.
Entrance for the Health and Fitness Expo in the Baltimore Convention Center in October is free. Runners must come here to collect their packs as they cannot do this on the big day.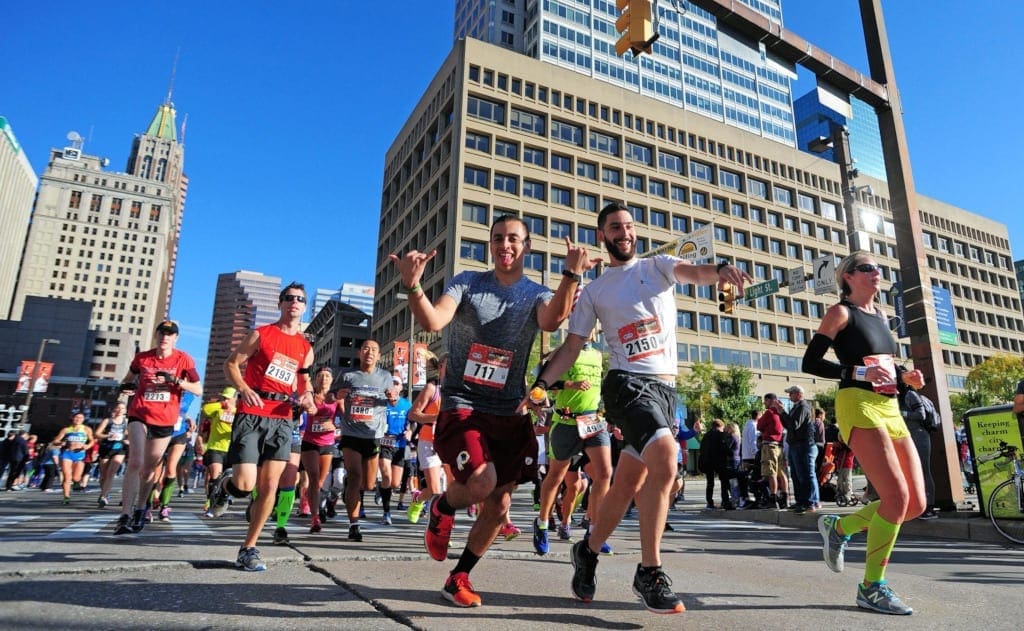 Registration can be for one of five events: the Baltimore marathon, half-marathon, 5k, the team relay (four per team), or the weirdly named BaltiMORON-a-thon, which is not galloping along while eating a curry, but the 5k and half-marathon races combined.
Prices for single runners range from $50 to $200 depending upon the event (information and prices here). If your fitness and confidence are rising, you can upgrade races and if you have not been practising enough, you can do the opposite, subject to availability.
History of the Baltimore Running Festival
This event has been through various incarnations. Starting in 1973 it was known as the Maryland Marathon, then from 1981 the Baltimore City Marathon. From 1990 to 2000 the event lapsed until its revival in 2001 when the Baltimore Marathon became the key attraction in the larger Baltimore Running Festival.
Other Things to Do in Baltimore?
The National Aquarium is located here, as is the Maryland Science Centre with its planetarium and observatory. The Inner Harbor has been renovated and has a collection of historic ships as well as many bars and restaurants. There is a railroad museum and several art museums, while Edgar Allan Poe's house can also be visited. Nearby is Fort McHenry, which repulsed an attack by the British navy in 1812.

Festivals in Baltimore
The Baltimore Running Festival is not the only festival in the city, for more information, read our preview of Festivals in Baltimore and Maryland, including the National Folk Festival.
When is the Baltimore Running Festival 2022?
The festival is on Saturday 15 October. To sign up, click here.
Flights to Baltimore
The Baltimore/Washington International Thurgood Marshall Airport serves the city, though there are also two other major international airports for nearby Washington DC. Thurgood Marshall is directly served by Air Canada from Toronto and British Airways from London Heathrow, as well as a large number of US cities.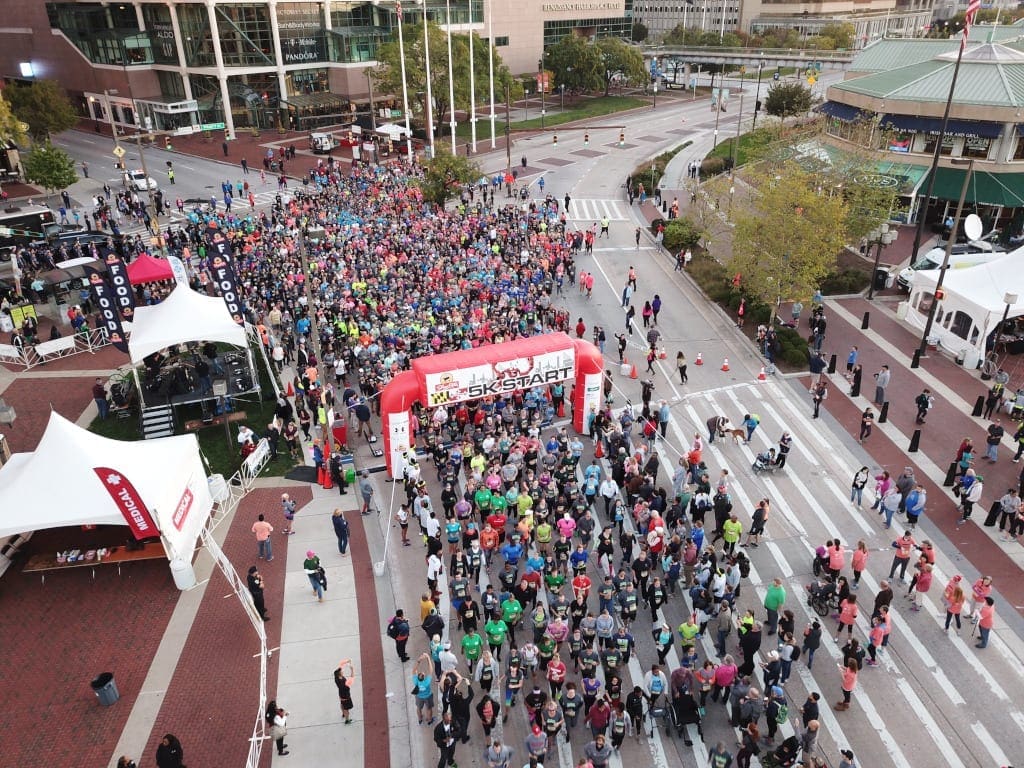 Hotels in Baltimore 
To find the best accommodation in Baltimore and worldwide flights to the city, please search via our comparison engine, which scans all the major booking sites.
---
For more on the Baltimore Running Festival
Click here, or if you want to compare Baltimore to other runs try: https://worldsmarathons.com/
For more on things to do in Baltimore
Read: Baltimore a City of Renaissance, or visit: https://baltimore.org/
Details
Date:

October 15, 2022

Event Categories:

Topics:

Website:
Mike East
Mike began his career in travel writing by going overseas during his holidays and writing his own guide. He then sent this manuscript off to a range of travel guide companies and got a range of rejection letters — all except one. Getting a contract to write for Roger Lascelles Publications on the Caribbean islands of Trinidad and Tobago and The Bahamas was how his career began. With this opportunity came other pieces for British magazines and The Sunday Telegraph.
Upcoming Events

Subscribe to our newsletter