Central America's Top 5 Volcano Adventures
Travel Begins at 40 Editor
Posted on 24th May 2019
The Central America Volcanic Arc (CAVA) is a chain of volcanoes that forms the spine of the isthmus. The people of Central America have long lived in awe, admiration, and even fear of these colossal natural structures believing them to be a gateway to hell or a method of communication to speak with the gods.
Although many are dormant, there are several that remain active spewing lava and ash into the atmosphere from time to time. Fortunately, with vast improvements in geological technology, experts are able to forecast when these phenomena take place and so active volcanoes provide visitors the opportunity to see nature's fury as lava bubbles away in their craters. Dormant volcanoes also provide a host of fun activities such as scaling to the summit, exploring the forests on their faces and even volcanic surfing.
Here are some of Central America's most iconic volcanoes and the top adventures they provide to visitors.
Cerro Negro Volcano – Nicaragua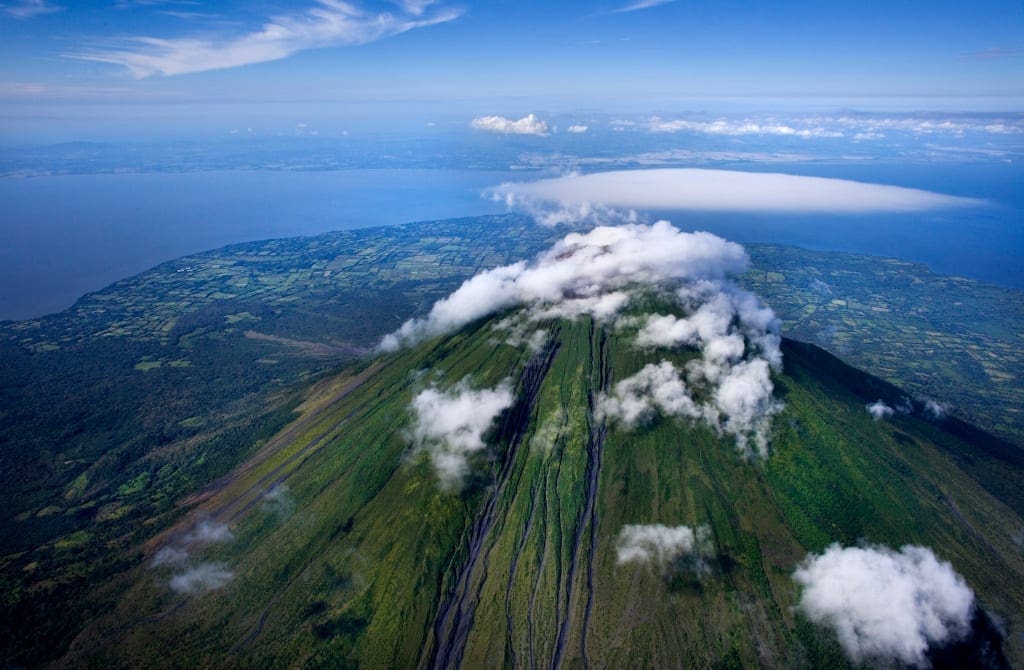 At just 160 years old, Cerro Negro is the youngest volcano in Central America, and one of the most active in the region. The volcano stands at 728 metres above sea level, relatively small in comparison to its neighbours. It has arid volcanic ash skirts giving it a distinctive black colour and also makes it an ideal place for volcano surfing.
Latin Odyssey offers a 12-night 'Volcanoes and Beaches' itinerary featuring a day climbing to the top of Cerro Negro and time spent surfing its volcanic slopes. The tour is priced from £2,580 per person and includes all transfers, excursions, and accommodation.
Santa Ana Volcano and Lake Coatepeque – El Salvador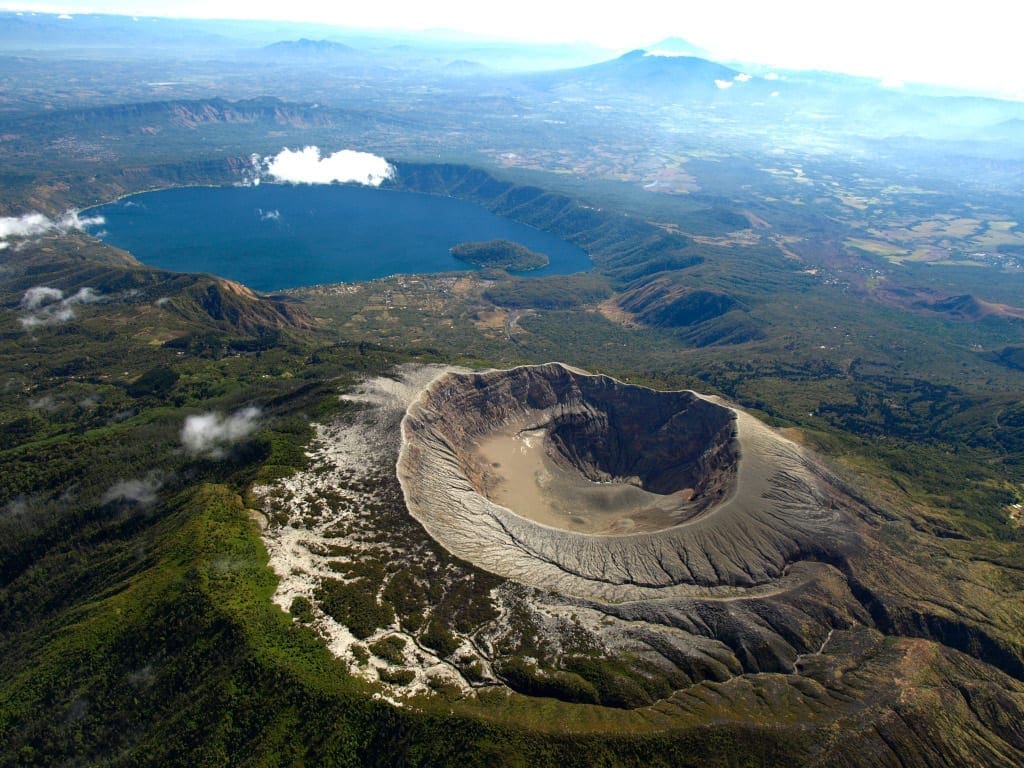 The Santa Ana Volcano, also known as Ilamatepec, is the highest volcano in El Salvador standing at over 2000 metres above sea level. Visitors who climb to the summit can enjoy panoramas of the Pacific Ocean on one side and Lake Coatepeque on the other. The crater is one of the largest in the world and erupted just a few years ago meaning visitors can see the relatively fresh impact of the eruption together with some incredible views.
Journey Latin America offers an 11-day 'Signature El Salvador: Revolutionary Road Trip' itinerary featuring a trek through Ilamatepec's Cerro Verde National Park to the summit. The tour is priced from £1,929 per person and includes all transfers, some meals, excursions, and accommodation.
---
Read Mark Bibby's adventure when he climbs Santa Ana in Central America Travel: Pupusas and Garifuna Beat.
---
The Rincón de la Vieja – Costa Rica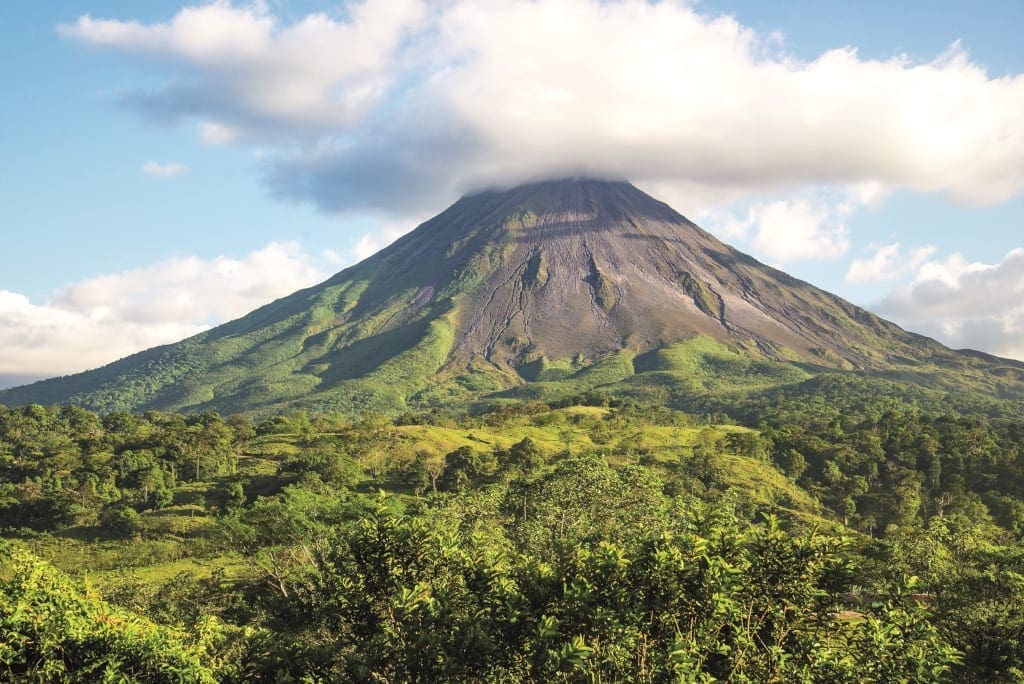 The Rincón de la Vieja Volcano can be found in the province of Guanacaste and thanks to its sheer size, allows visitors to enjoy both the Caribbean and Pacific sides of the region. According to legend, after his daughter fell in love with a rival tribe member, Chief Curubandé threw the love interest into the volcano's crater. The now widowed and pregnant princess gave birth to a son who she also threw in the volcano to join his father, before spending the rest of her days living in its shadow. Explorers summiting the volcano are told to catch their breath and listen for the cries of the princess whose spirit still resides here. Aside from being steeped in folklore, the volcano's surrounding forests boast an astounding variety of flora and fauna.
G Adventures offers an eight-day 'Wellness Costa Rica' itinerary featuring a hike to a volcanic mud pool on the side of Rincón de la Vieja for a rejuvenating exfoliation. The tour is priced from £1,310 per person and includes all internal transport, excursions, some meals, and accommodation.
Barú Volcano – Panama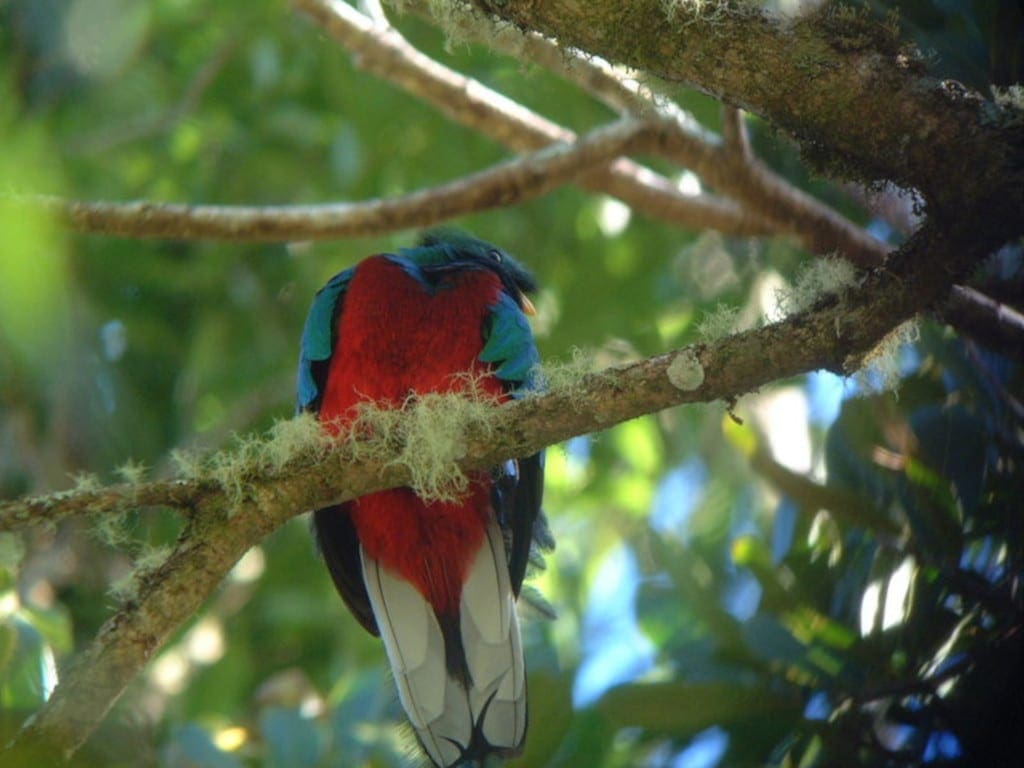 Barú Volcano is the highest peak in Panama at 3,474 metres of height, where both the Caribbean Sea and the Pacific can be observed at once. There are two routes to the volcano's summit, one that leaves Boquete and the other from the town of Volcán, suitable only for experienced mountaineers. Visitors normally prefer to start the ascent at night in order to arrive at dawn and enjoy the stunning views at sunrise. The Barú Volcano National Park is also a hot spot for birdwatchers and offers the chance to see one of Central America's most elusive birds, the quetzal.
Wexas Travel offers an 11-day 'Panama Journey' itinerary featuring a visit to Barú National Park hiking, birdwatching, rafting, and more. The tour is priced from £3,396 per person and includes international flights, internal transport, accommodation, and some meals.
Pacaya Volcano – Guatemala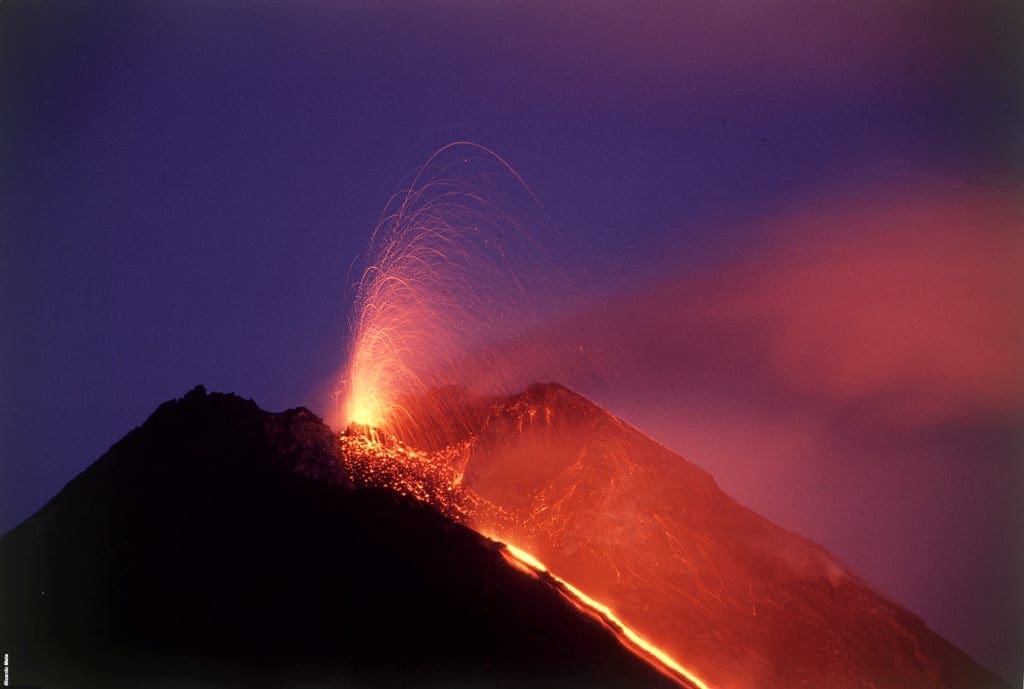 Pacaya is an active complex volcano that rises to an elevation of 2,552 metres and first erupted 23,000 years ago. Pacaya can be found between Guatemala City and Antigua, making it easily accessible. Though the volcano has the title of one of Central America's most active volcanoes, the eruptions are usually small bursts of ash that do not pose any threat to visitors. In fact, as a result of this, Pacaya is one of the best places in Central America to see the works of an active volcano with a smoking sulphur cone, small eruptions and bits of lava flow. Tourists hiking up the mountain even have the novelty of toasting marshmallows on the heat emanating off the volcanic rock.
Jacada Travel offers a 16-day 'The Best of Guatemala and Belize' itinerary featuring an excursion to Pacaya volcano trekking through the pine forest and to the summit past the volcanic ash. The tour is priced from £5,360 per person and includes accommodation, excursions, and all internal transport.
Travel Begins at 40 Editor
Travel articles, news, special offers, festivals and events from the Travel Begins at 40 Editorial team and our global network of travel industry contributors.
Upcoming Events

Subscribe to our newsletter